This weekend I was at my best friend's birthday. I was a lovely grown-up evening, with couples, delicious food and wine. I have known this girl for many years now, and hold her close to my heart, which is why I has to make her something personal and unique.
She has grown to love tea, and is actually quite nerdy about it – it is a science folks and all the different sorts and variations are quite fascinating! Well, I knew I had to make something that related to tea so I came up with this little guy, and I think that "he" turned out soo cute and lovely.
You place it on a cup and wrap the tea bag around, so that the paper on the tea bag doesn't slip into the tea – I think we all have tried that, and it is not very nice to have that wet piece of paper dripping from your cup.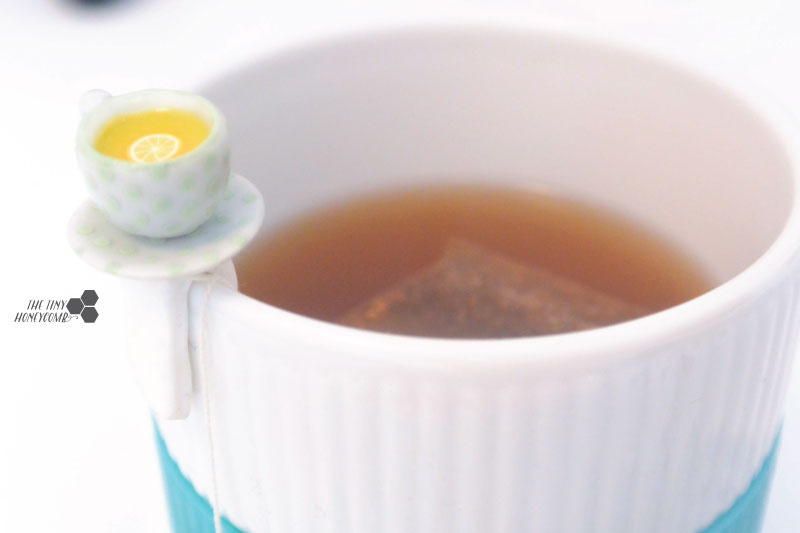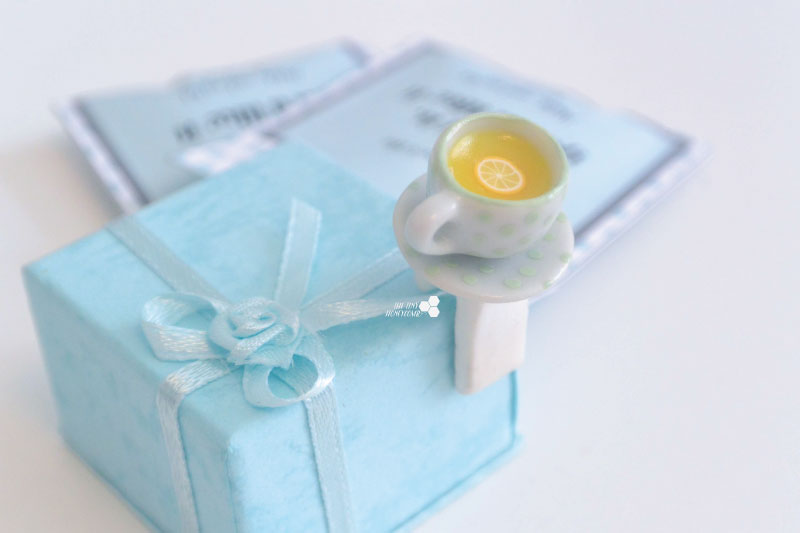 Now I already had all the materials for the tea bag holder, because I'm a craft supply hoarder, which means that I have all kinds of different craft supplies. I'm not the "stick to one craft" – kind of girl 🙂
For this little guy I used the following materials:
Miniature tea cup (made from porcelain)
Nail polish
Super glue
White Fimo, polymer clay
Glossy varnish
Liquid sculpey
Yellow chalk pastel
Citrus cane made from fimo
Toothpick
Nail polish remover and a q-tip for removing dust from the polymer clay
Now that is a long list of supplies, I know, and the DIY can get pretty expensive, if you don't own any of the items. However, when having purchased all the items for other craft projects over a long period it didn't get too expensive for me. Yay for hoarding supplies!!
Along with the tea bag holder, I had made some personalized tea bags, with a chai blend. I made the design in illustrator and cut them out on my lovely silhouette cameo. I found the quote "Chai it, you'll like it" on pinterest, and had to put that on. Closed the design with glue and then put it into a cup, that we (boyfriend and I) had bought.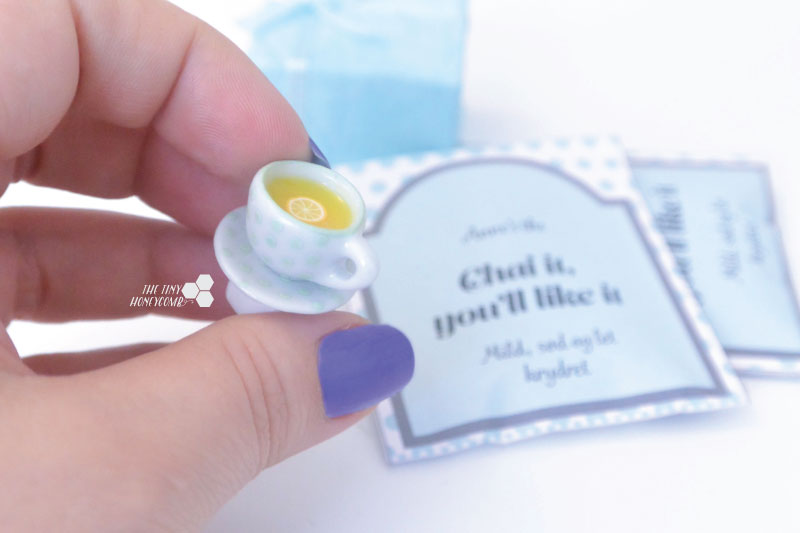 Both my best friend and I loves these cups (Royal Copenhagen contrast – if anyone is interested), because they are the perfect size for tea and coffee and they are just so lovely to hold and drink from.
Warm drinks are "necessary and can't live without" in the cold months – what are your favorite kind?
Xoxo,