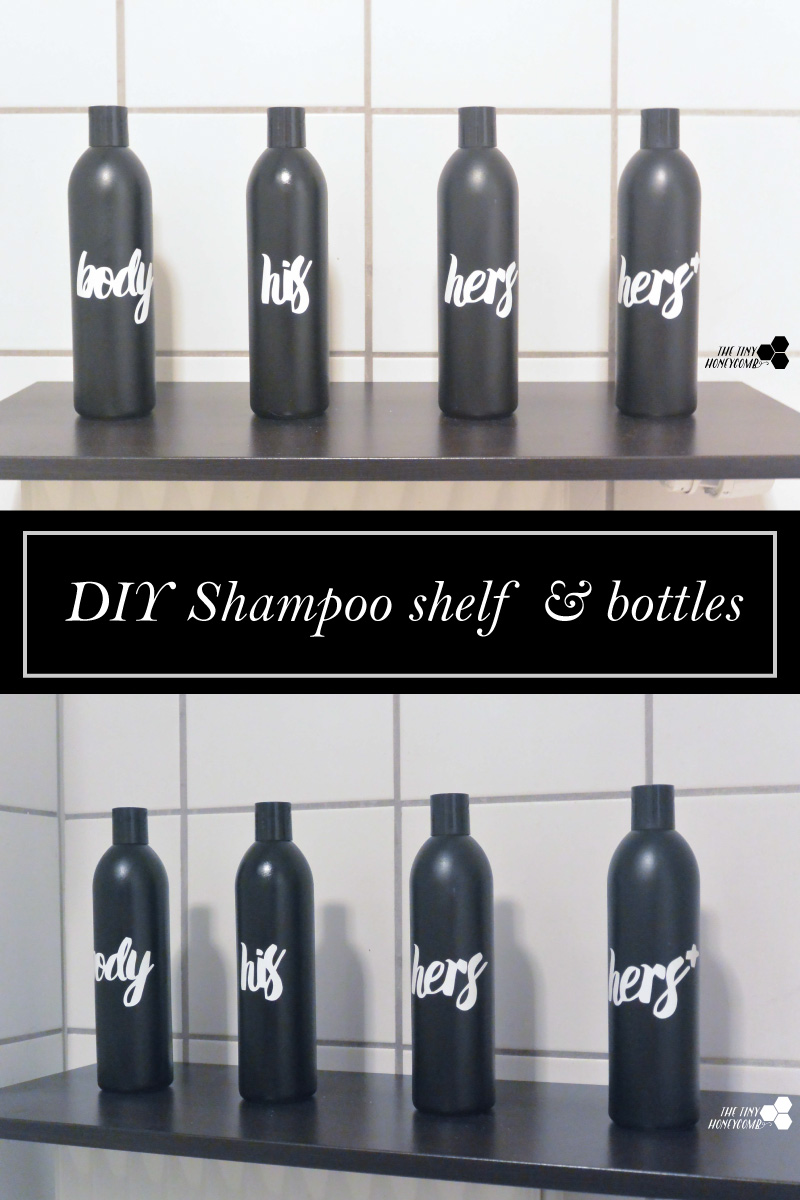 As you know by now, I am trying to redecorate our home. Many of the things in our apartment screams "young-just-moved-away-from-home", and I really want to do something about that within my tiny budget.
So what I try to do is to come up with ideas on how to upcycle some of our stuff, or buy new stuff to replace the ones we have now for cheap.
It's not that we just got this apartment, cause we have actually lived in it together for a little more than two years now. However, I have never really cared about the look of it until now. I kind of want a place where every little detail is the style that I'm going for. Yes, I have the permission to decorate the home after my style. How great is my boyfriend? 😀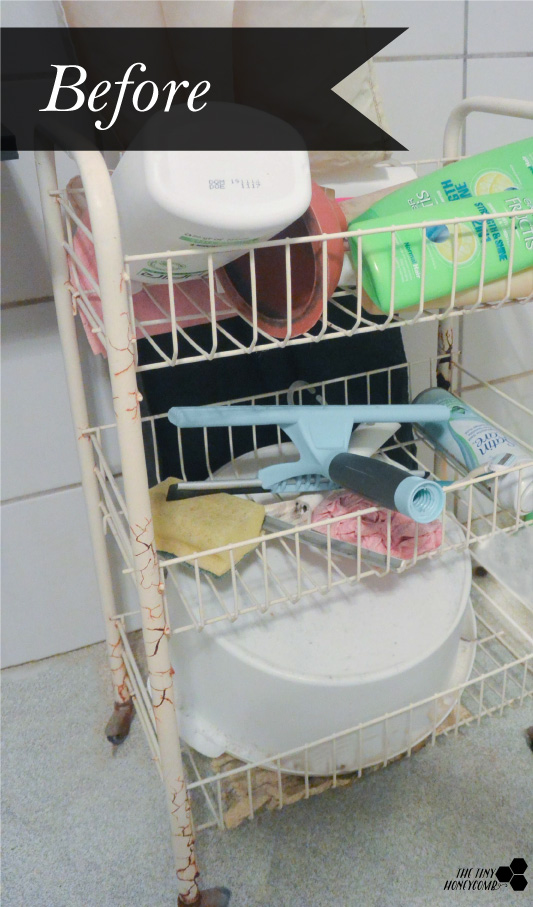 My latest project is our bathroom. We live in the city so the bathroom is small – not showering under the sink small, but still. So there is not room for storage or clutter. When I first moved in we found this "cart" that we picked up to hold our shampoo etc.
Since then the unit is now rusty and not even close to pretty anymore, which is why I made this simple shelf to place on top of our radiator. The shelf is a cheap one from IKEA (3$) and I attached a piece of wood to the bottom of the shelf to prevent it from tipping over.
To make it look  modern I went out and bought 4 of the same shampoo bottles (we have switched the contents out with our preferred brand). I then spray painted the bottles in a matt black and gave it some varnish, so it could stand the water from showering.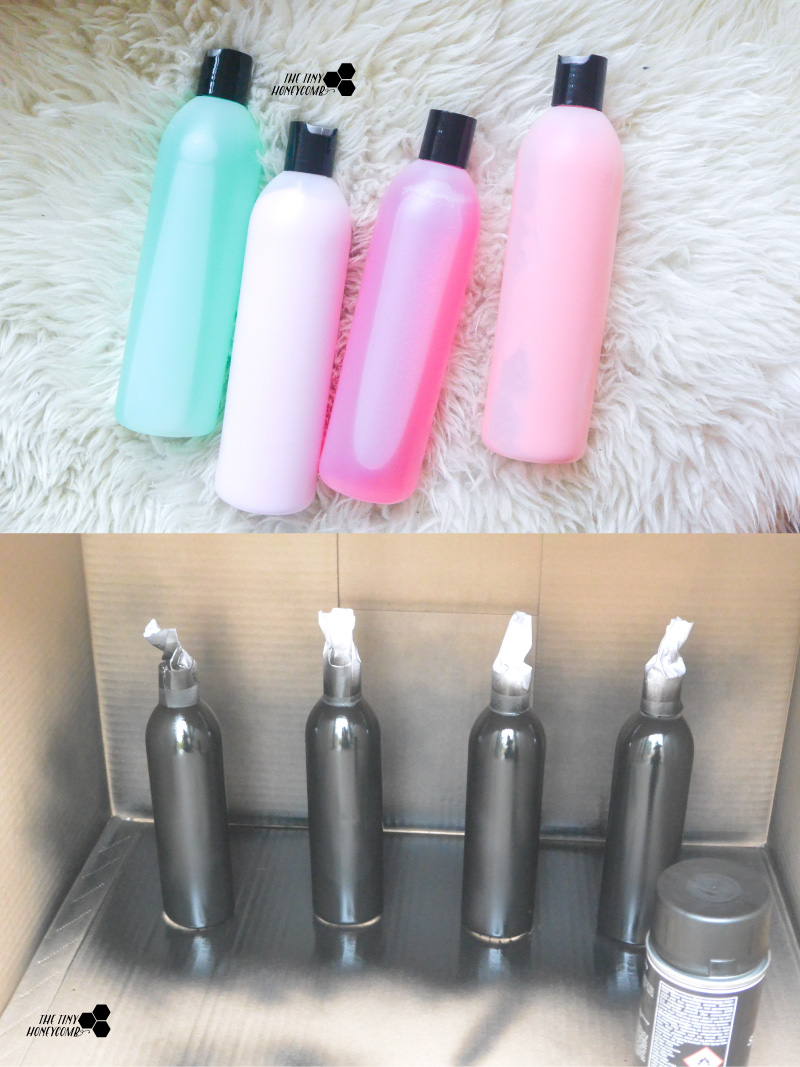 I also cut the words out on some vinyl, using my silhouette cameo and then transferred these to the bottles.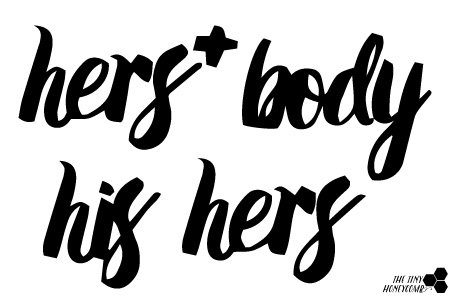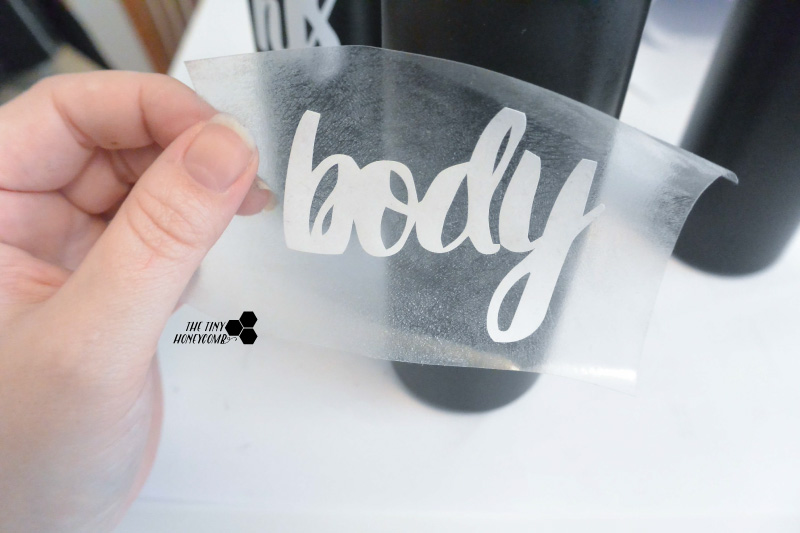 I really like how it looks now, just see the difference it makes in our bathroom!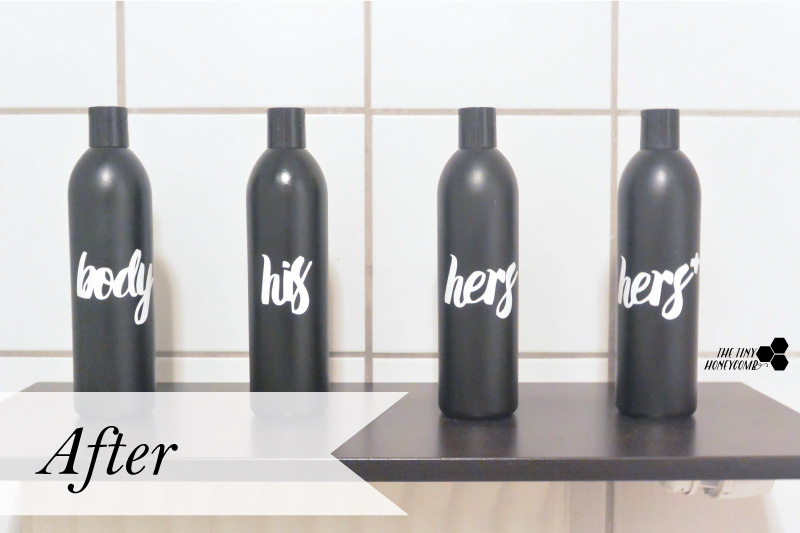 I have about 5 more projects in mind for the bathroom, so stay tuned for more easy and simple projects to spice up the bathroom on a low budget 🙂
Let me know what you think of a little series of blogposts on the same topic. I would love to hear your thoughts!