Hi There and happy Monday.
This post is all about how I made these DIY polymer clay earrings. I have always loved to make jewelry, because I can customize it to my liking and it is often way cheaper, than the jewelry I fall in love with in the stores (and cannot afford 😉 ).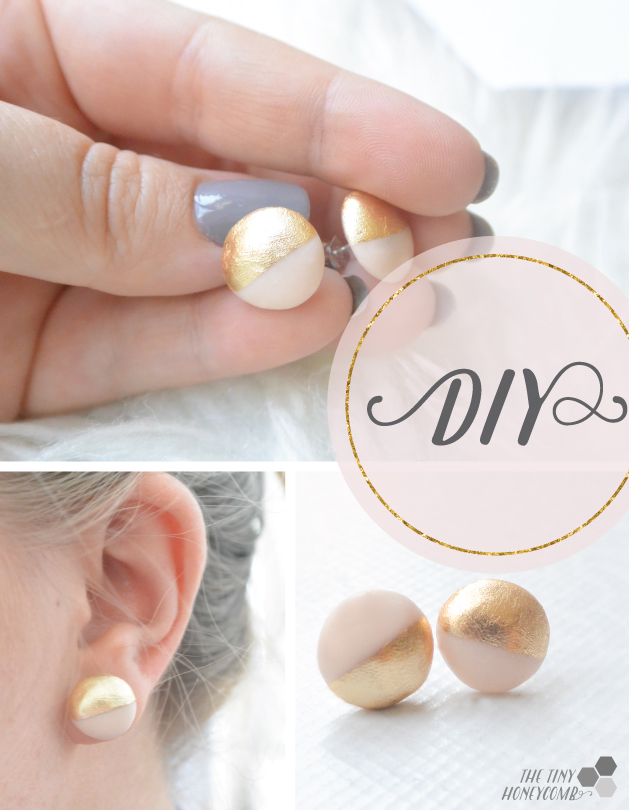 Now I always played with polymer clay as a child and made "beautiful" things for my parents, like keyrings and coasters. Since then I have found that polymer clay is one the greatest materials for making jewelry, because you can mold it into everything (almost 😉 )
Now for the tutorial on these simple DIY earrings:
I like to find all the materials I will need and put them in front of me, before I get to work and for this pair of earrings I used these materials:
Polymer clay (Fimo brand)
Gold leaf
Earring studs + backing
Varnish
Adhesive for gold leaf
Paint brush
Strong glue
Cotton ball
I have tried to take some saying pictures of the process and I hope this helps you to see the steps I took in making them.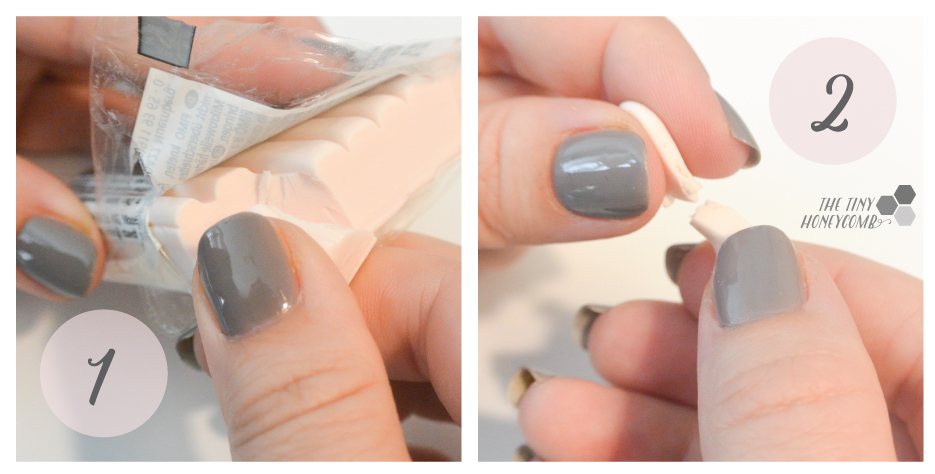 1 + 2 ) Take a fitting piece of your chosen clay color and knead it, until it is soft. Then separate the piece into two equal portions.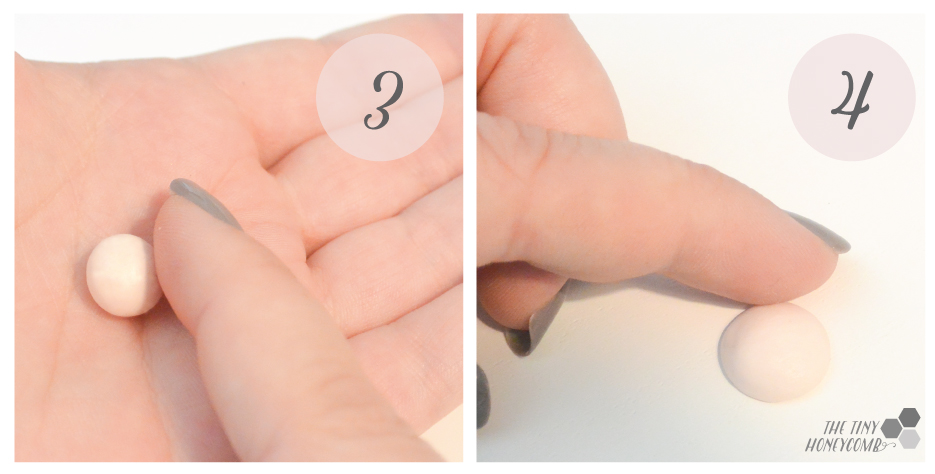 3 + 4) Now roll the pieces into small balls with your hands and place them on the your work surface, where you flatten them into a dome shape and then bake them accordingly to the instructions on your polymer clay.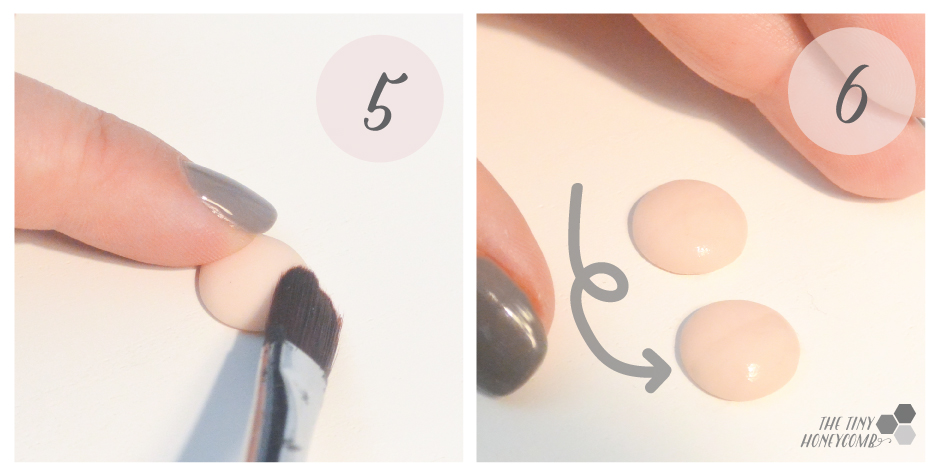 5 + 6) Let the clay cool of and then brush on your chosen adhesive. I used the adhesive from Fimo, and it said to leave for 15 minutes to dry before applying the gold leaf. I applied the adhesive to half of the polymer clay but you can do it exactly how you wish.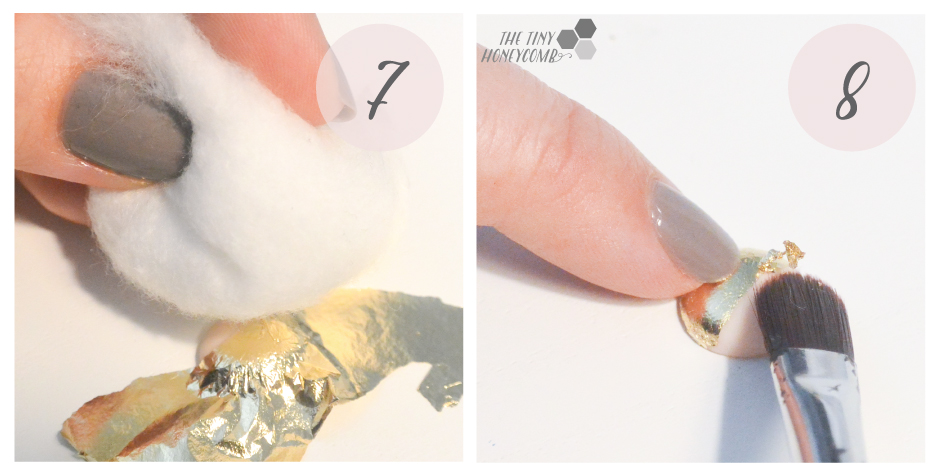 7 + 8) Rip a piece of the gold leaf and place it on the adhesive. I used a cotton ball to put a light pressure on the gold leaf and make sure that it was adhered to the whole area, where I had placed the adhesive. Let it dry and then take your brush and make light circle strokes on the gold leaf to remove the excess. Glaze your earrings and leave to dry before the next step.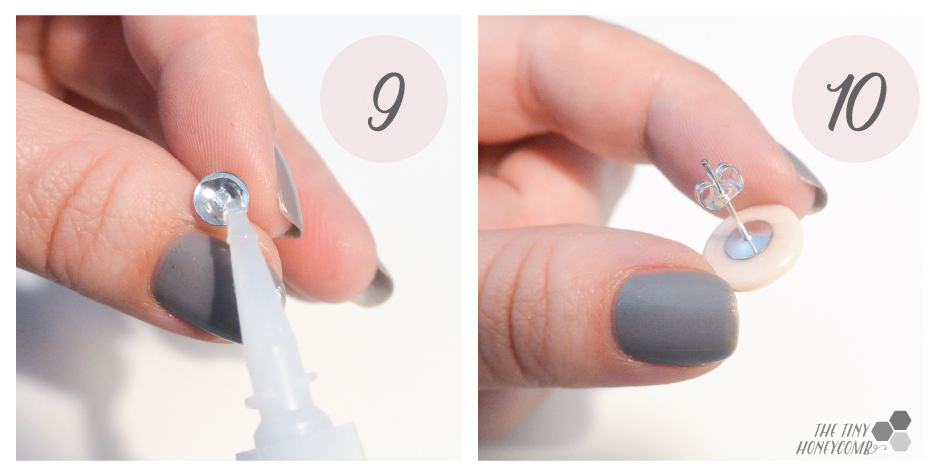 9 + 10) Apply your strong glue to the earring studs and place them in the center of your polymer clay pieces.
Wait a couple of minutes or how long your glue is to set, and then you have your very own unique earrings to wear.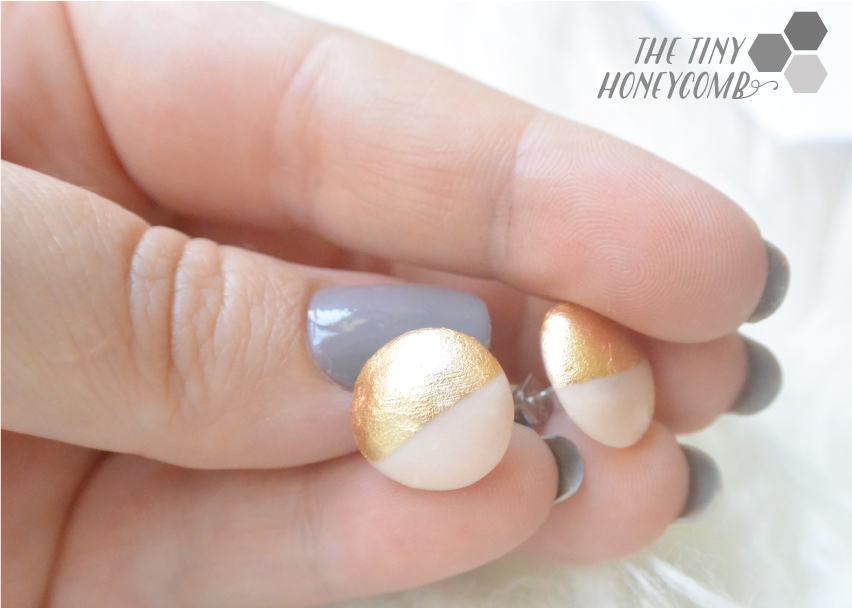 Have fun with the DIY project and let me know how it went.
Let me know your thoughts in the comments below
Xoxo