Hi guys!
Today I'm bringing another DIY on how to make paper diamonds. I bought my silhouette cameo machine a while back, but haven't used it as much as I would have liked, so I have made myself a promise to come up with more ways to use it which brings me to this DIY.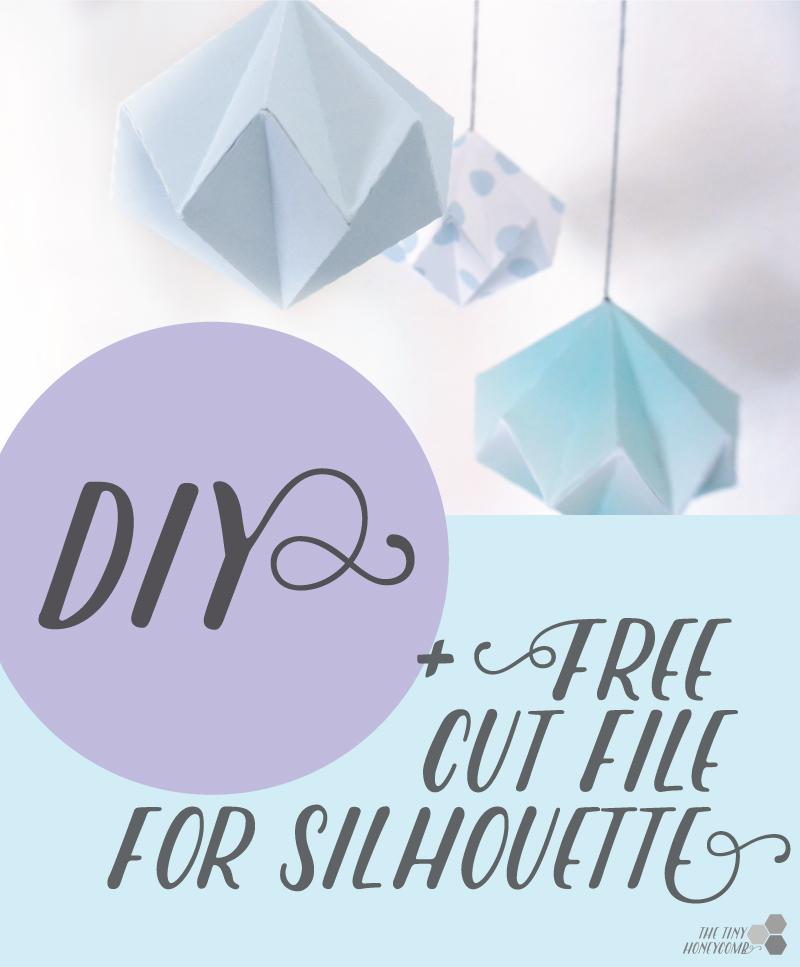 I have made paper diamonds so many times and used this tutorial, but I thought I could make a cut file to make it easier for me to make them. I think they are beautiful hanging in my living room and since I like to change up the colors every now and then, I wanted to make the process easier.
I have decided to share the file with you guys, so you can make them right along with me. The files can be downloaded here: silhouette file or PDF
Please note that they can be done without the Silhouette Cameo. Just download the PDF instead, cut with scissors, and score the perforated lines, before you move on to the tutorial.
For the project you will need:
Silhouette or PDF file
Scrapbook paper of your choice
Glue ( I used a gluegun, because it dries fast, and I'm impatient 😉 )
A bead
String or ribbon
Once you have cut the diamond templates (you need 2 for every diamond) and have it in front of you, here is how you make the them: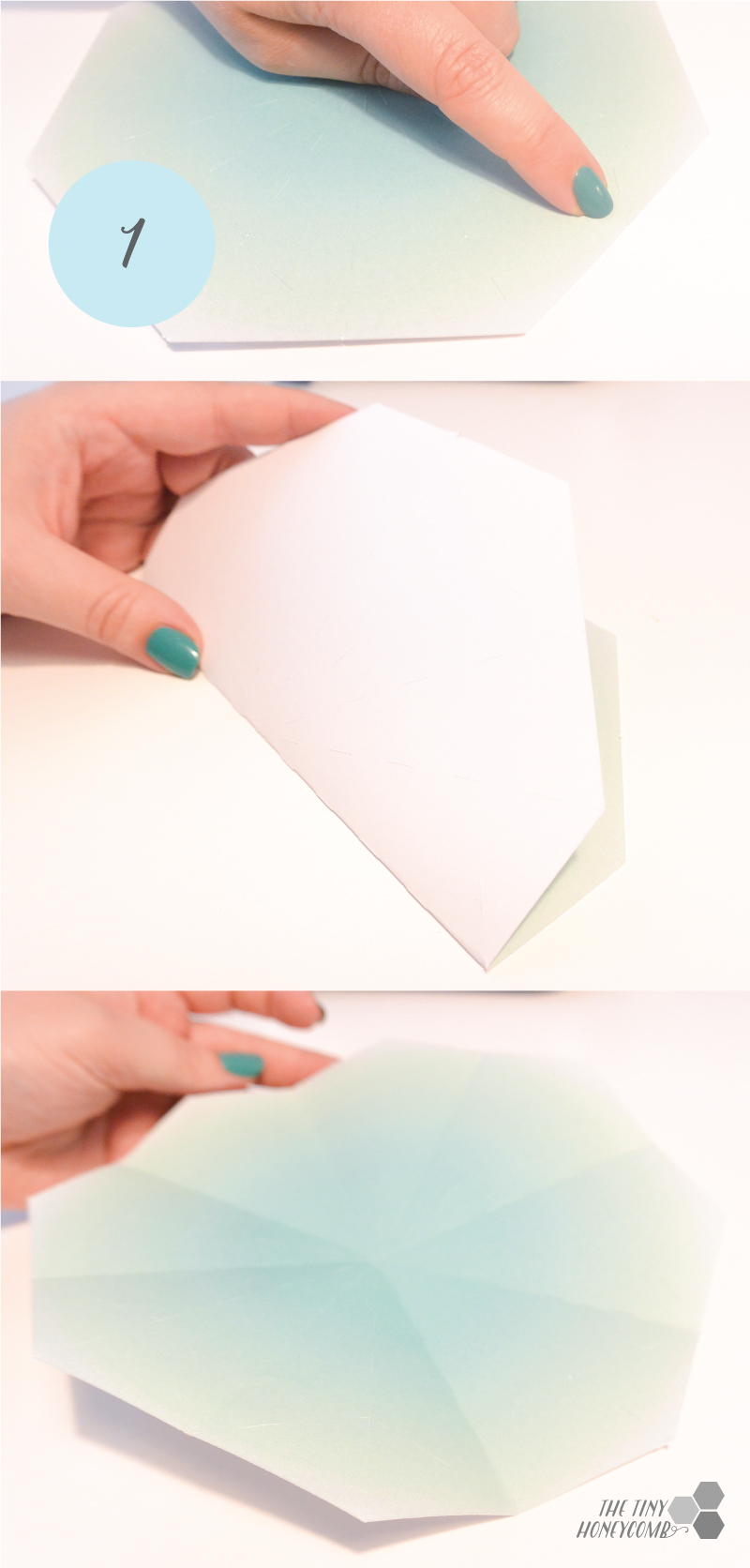 1) Start with the template facing  upwards, and then locate the lines on the straight edges, like the first picture shows. Then fold all 4 of them and turn the template over.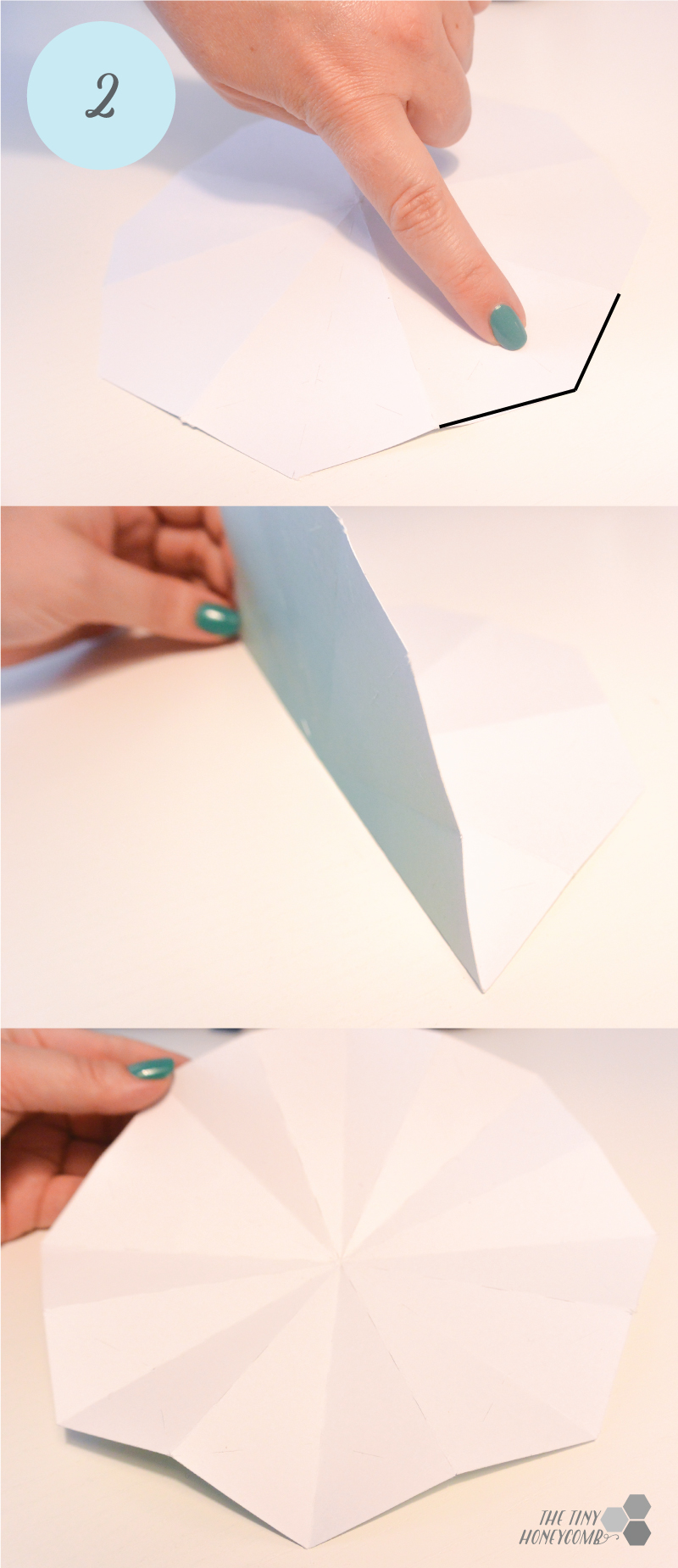 2) Now fold the corners with the template's front facing down.
3) Bend all the corners down towards the back of the template and then repeat so you have 2 identical shapes, to form the diamond.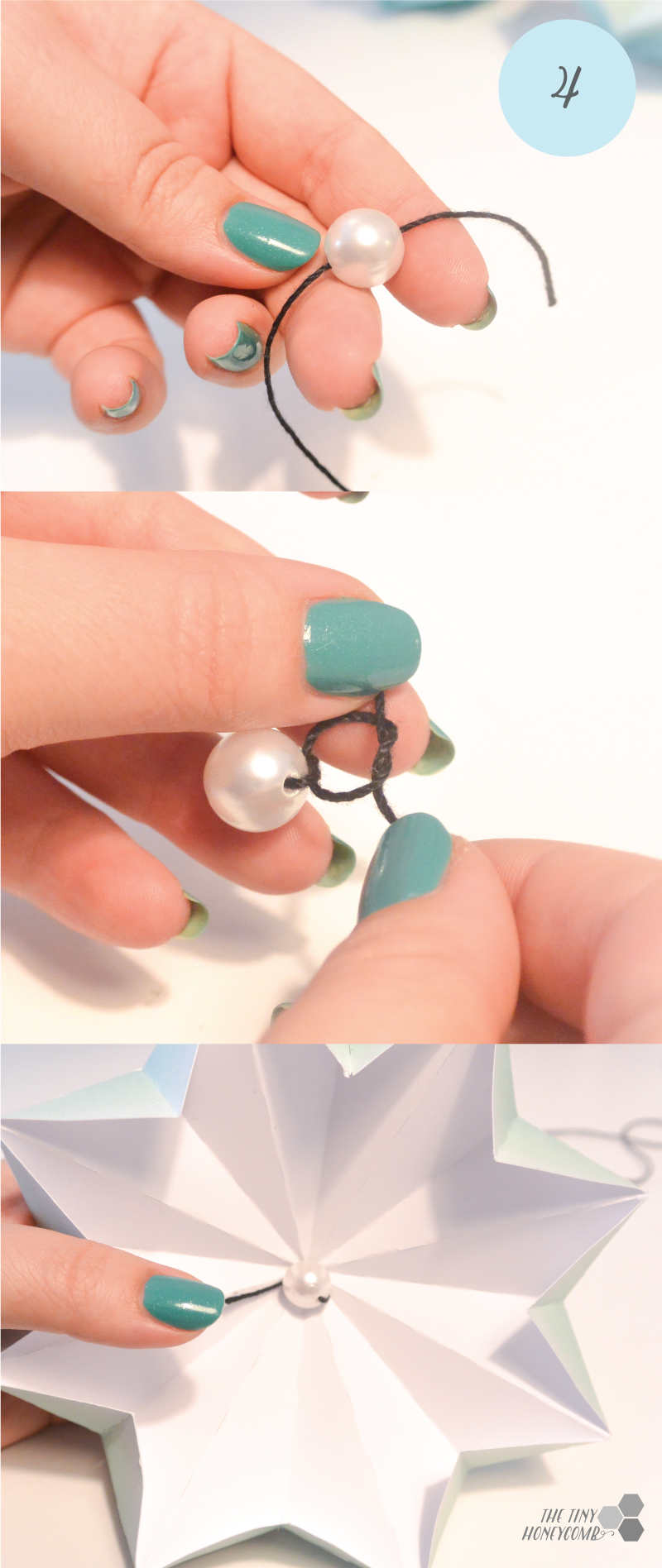 4) Put a bead on your chosen string and tie a knot to secure it in place at the bottom. Then feed the string through the top of one of your templates, so that the bead is at the back of the shape (see the picture above)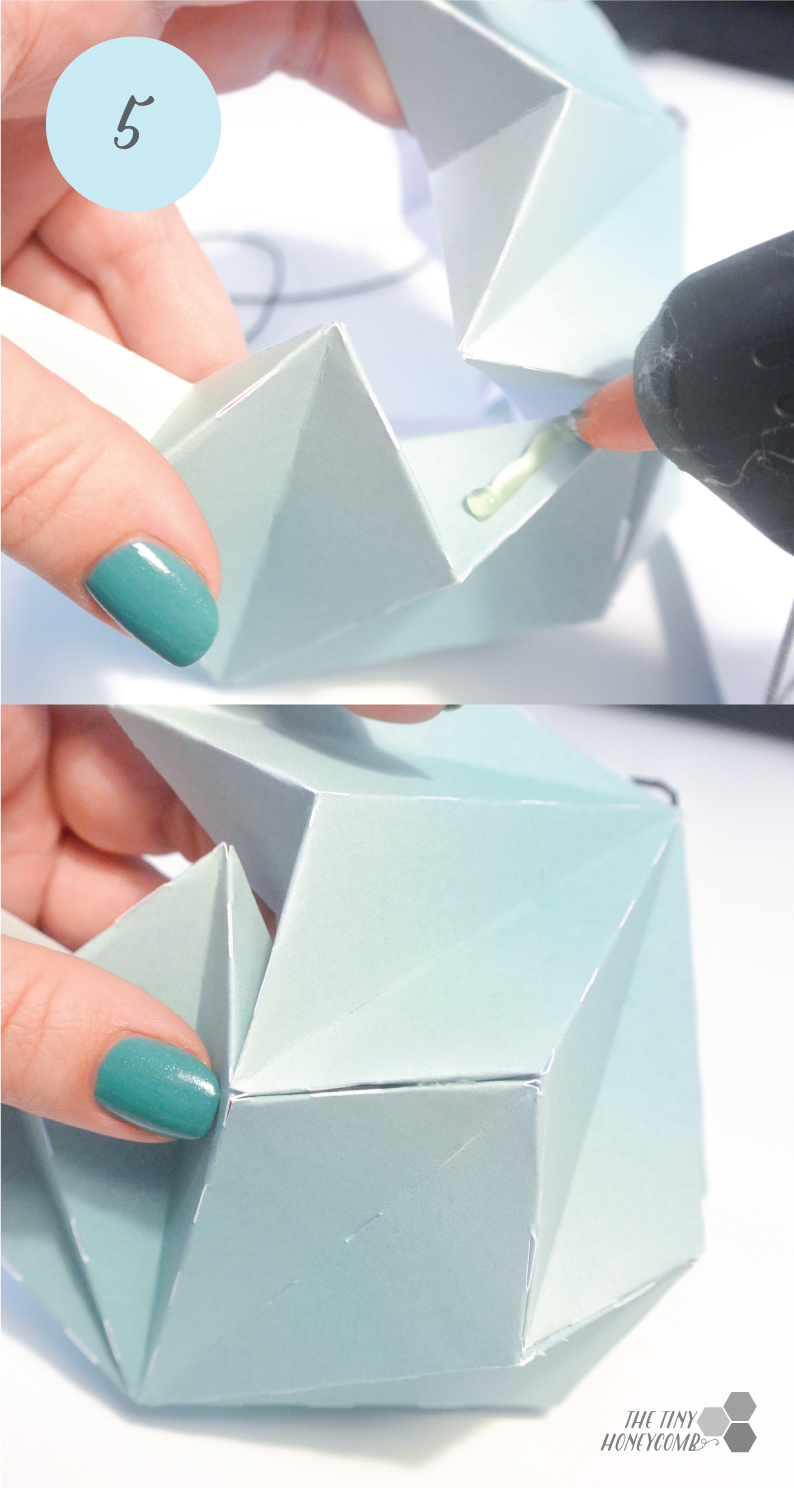 5) Glue the pieces together like the pictures show. Note: If your glue doesn't work, I got a tip to use masking tape instead (thanks, Lauren 🙂 )
And then you are done with your first paper diamond made from a template 🙂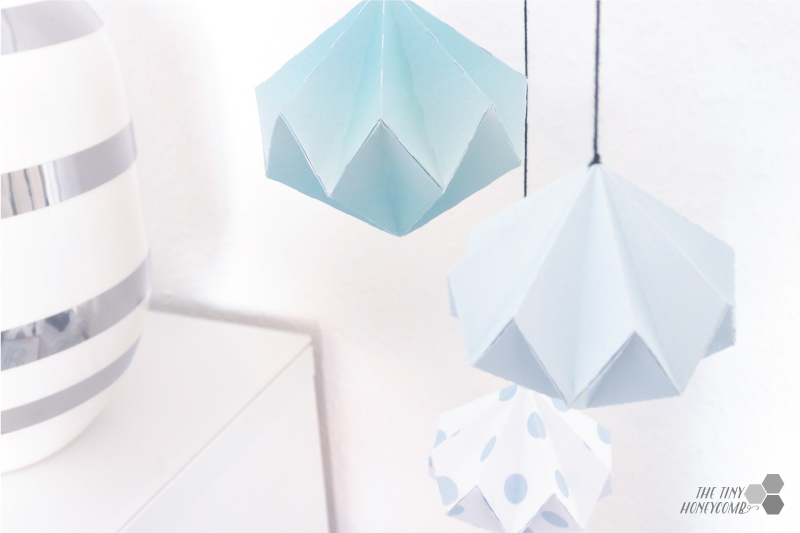 Note: These files are for personal use only. Please don't share the files, just refer to this post, so people can download it themselves. Be kind.    
Xoxo,

Linked up here