Hello there
The earrings made from Hama beads that I'm showing today are the easiest to make. They took me around 5 minutes to make, and I love how I can change the colors to my liking.
I like to make some easy projects sometimes and hama beads are so lovely to play around with because you pretty much can make any shape or figure you want to in a timely manner.
Now lets' look at the materials I used to make these:
Mini hama beads in the colors of your choice
Pegboard for the beads
An iron
Ironing paper (comes with hama), or a regular baking sheet
earring backings
super glue
Here is how I made the simple earrings: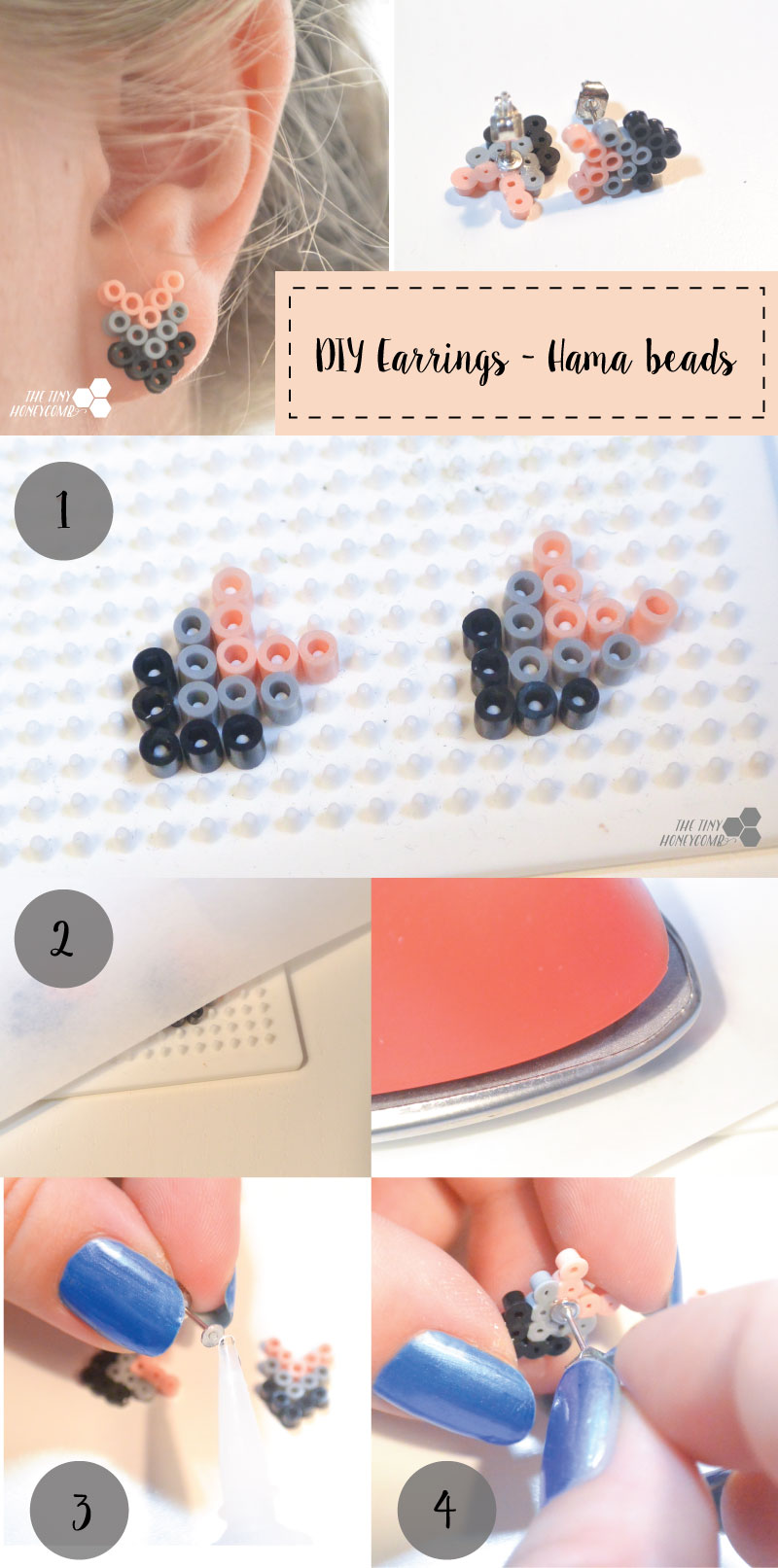 1) Place the beads of your choice on the pegboard in the pattern you see on the first picture, alternating between color for every row of beads.
2) Place your ironing paper on the beads and iron them on a medium heat setting. You  know they are done, when the beads are melted together. You can see this through the ironing paper.
3) Get your super glue ready and place a small bead (of glue) on the earring backing.
4) Glue the earring backing to the earrings and hold it for a few seconds to make sure the glue is sticking. If you are having problems, or don't have super glue, you can use a glue gun as well.
Then you are done. Yay!
Xoxo,