Today I'm sharing a printable with the quote "you got this". I have been following Dawn's blog for some time and thought I would be part of her September challenge when I have time for it. I think it is such a lovely idea to do something a little creative every day to practice.
I thought after doing the lettering that it turned out cute and would make it into a print for my walls.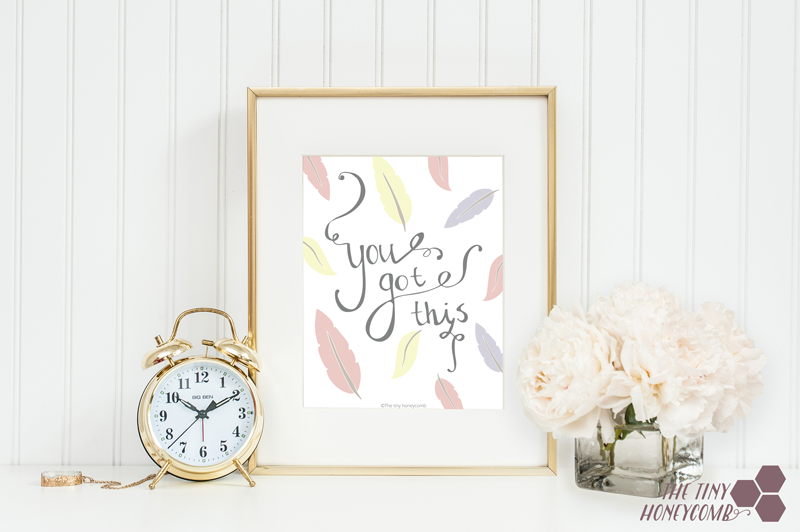 I started out with sketching in my notebook. I always have one with me to write down ideas and make a doodle. I find that I'm my most creative on paper. The best graphic projects start on regular paper for me even though I have the tools for starting digital.
Usually I doodle with a black felt pen, but had forgotten it at home, so I made do with my red pen. However, I thought I would show you the sketch started out: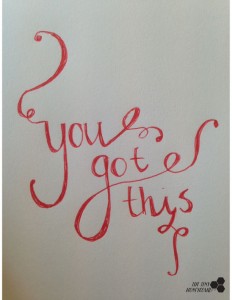 I digitalize my sketches in Adobe illustrator, this time with my mouse only. I had the feathers from a previous project and thought they were pretty with the quote.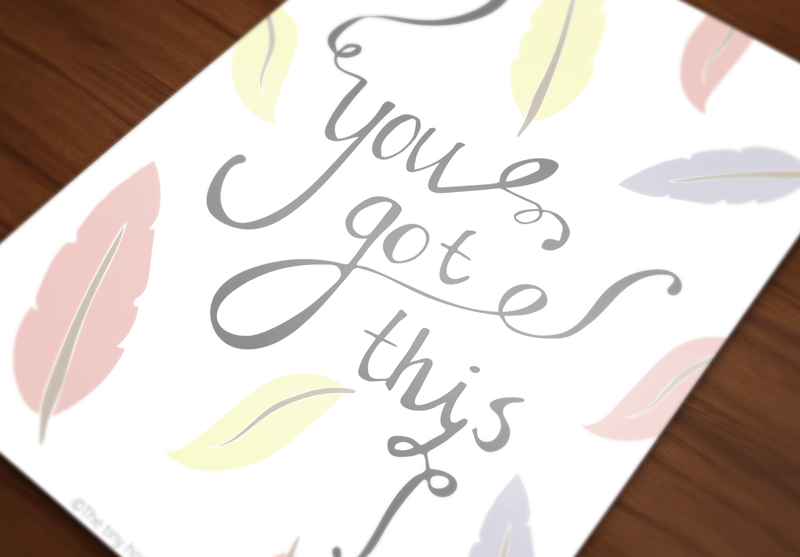 If you like the print you can download here:
I hope you have a great weekend. I have nothing planned, other than being home with my man getting some quality time together, which is always nice.
I would love to get to know you all, so feel free to write me a comment 🙂
Xoxo,