Today I have a simple and easy bracelet diy for you. It is super customable, and can be done in a couple of minutes, once you get the hang of it. I have always loved to make jewelry. I often make jewelry for presents to friends and family. It is really easy to make it special, when you are in control of the materials and colors.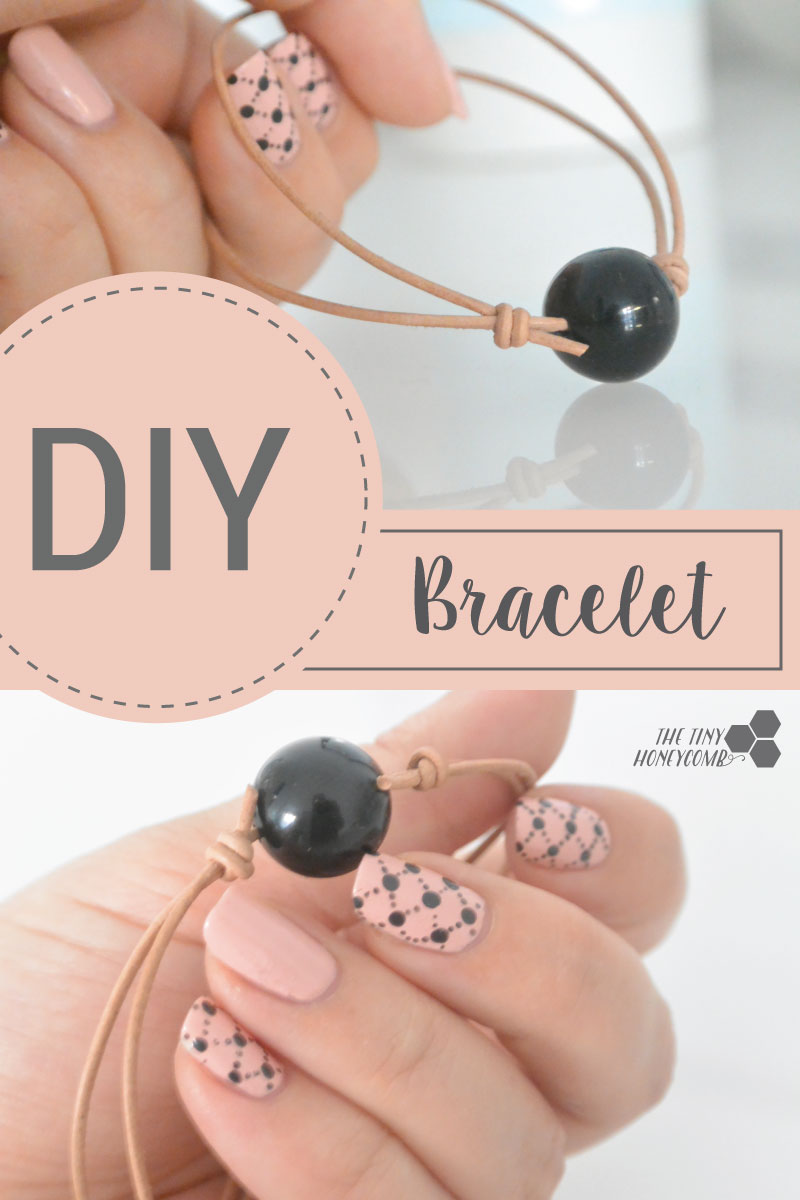 The bracelets here have adjustable knots, so if you make them for a gift, you don't have to know the exact measurements of your recipients wrist. YAY!
I chose to make them with leather cord and a black bead. It would also be pretty with some smaller beads in a row or a simple pearl bead. However, string and bead are to only two items you need to make the bracelet.
Here is how you make the bracelet:

1) Measure the string of your choice. My golden rule is to wrap the cord around my own wrist 3 times. That gives me enough to work with for the knots. Now string the bead and place it right at the middle. Then take one of your ends and place it next to the bead to form a loop.

2) Hold the string in place with your left hand and wrap the end piece under the loop with the bead, like the picture shows. Now wrap it over to form a small loop.

3) Make another loop like the one you just did, behind the first one, meaning away from the bead (the left side of the first loop). Placing it here is important for the knot to work. Once you have the two loops, you take the cord and put it through the two loops.

4) Now hold onto the bracelet and pull the knot tight. Repeat the steps on the other side of the bracelet to make another knot. Once you have the two knots and they are tight, cut them down.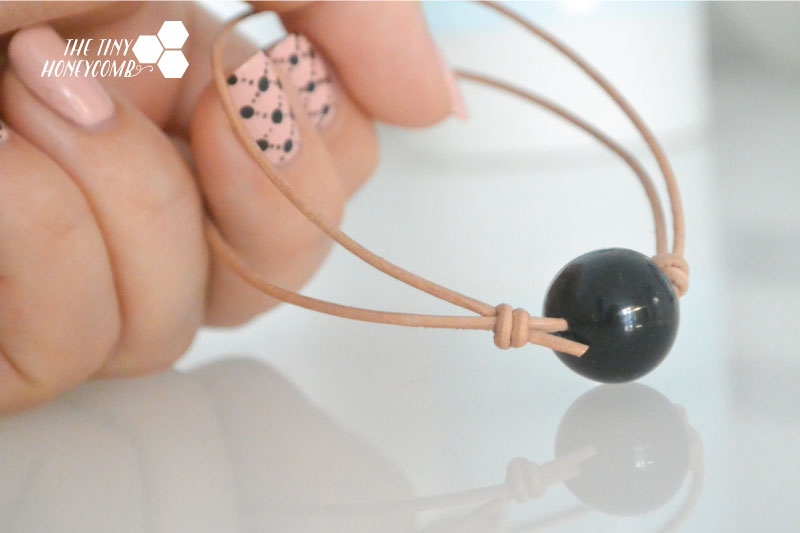 You now have an adjustable bracelet. The knots will slide on the bracelet making it bigger/smaller when you pull them
Have fun creating 🙂
Don't forget to show me your creations. I would love to see them.
Xoxo,