Today is the last day of September, which means my first ever newsletter is going out tomorrow. I have been working on some really pretty Halloween printables for the lovely people who have subscribed to my blog, so I thought I would share a preview of them. I want to give an idea of what to expect, when you sign up to my monthly newsletter.
The newsletter is a place where I can thank all of you who are reading my blog regularly, and give things for you only.
Tomorrow my subscribers will receive two printables: "Boo!" and "Trick or treat" which are gold and black. Simple and elegant design, that fits into most homes.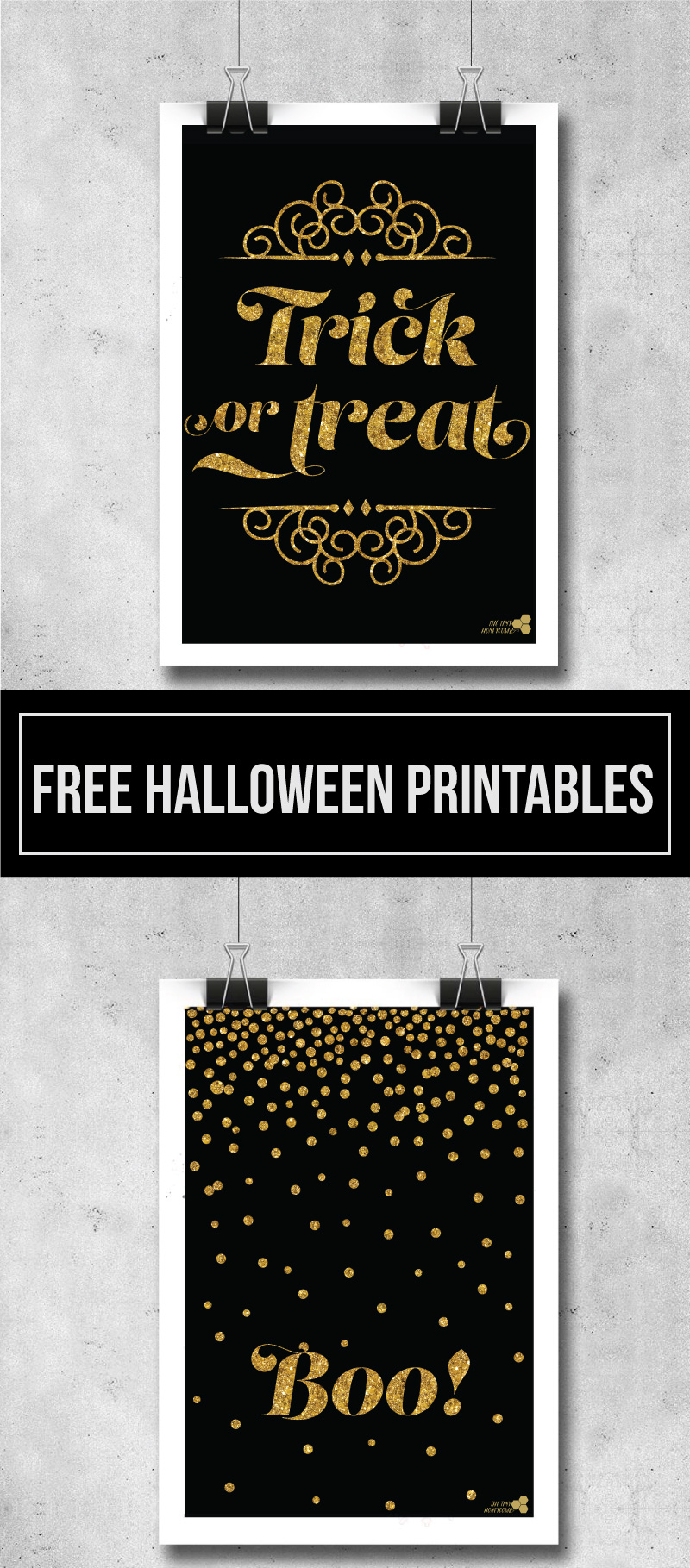 If you would like these sent to your inbox then sign up below to become a part of our little community.
I'll be back on friday with a new and exciting DIY for you, which I am looking forward to sharing with you.
Xoxo,