Anybody up for another DIY? Today I have made some cute DIY pumpkins lanterns and planters. Best part: its easy and cheap. I think we all know by now, that I'm a sucker for cheap, yet pretty 😀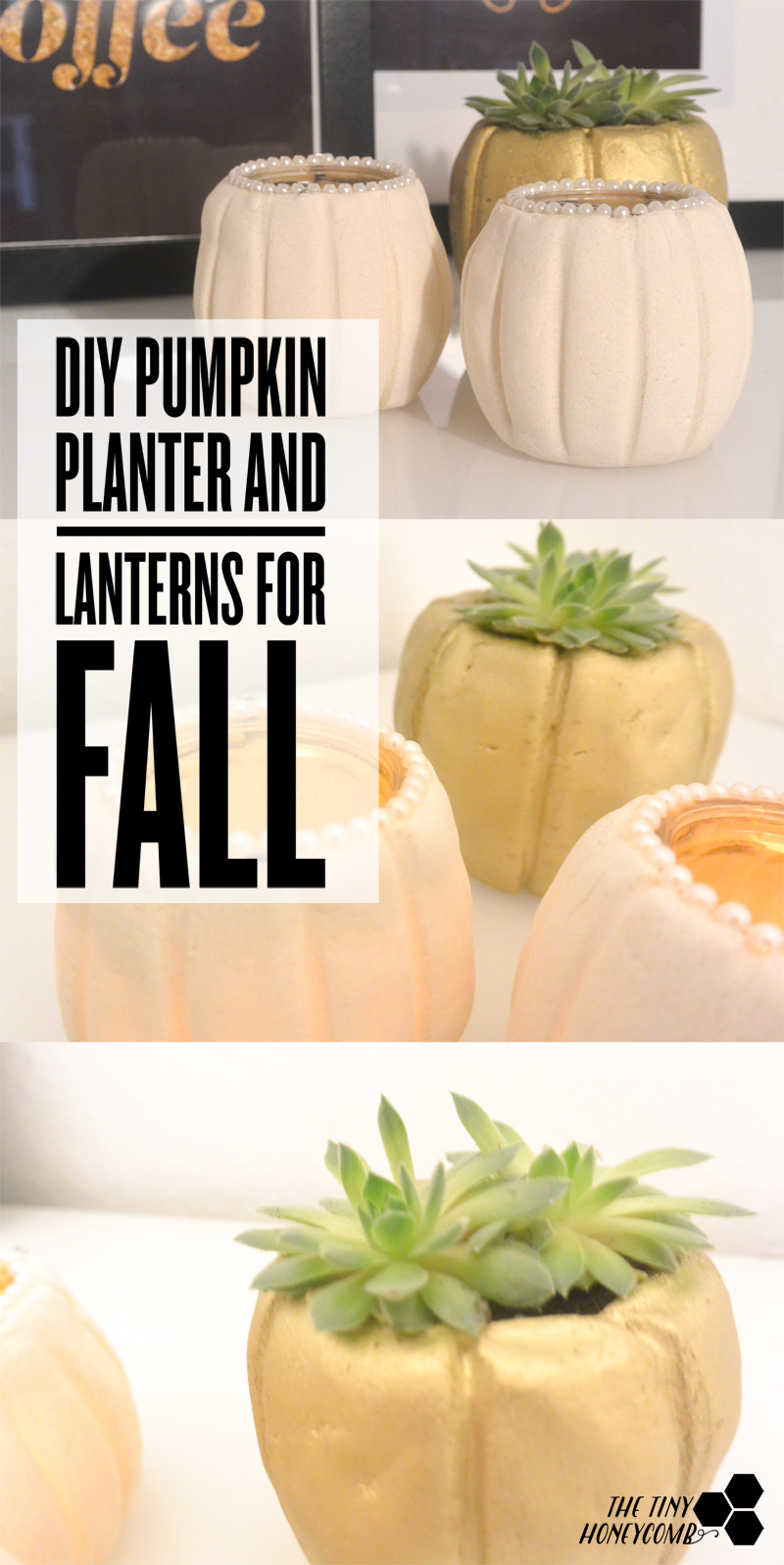 These tiny pumpkins are made from salt dough – a wonderful material to work with. I remember making some "cute" figurines in kindergarten for my parents, when I was a kid. If you have kids, they can easily make some lovely presents for their teachers, grand parents etc with salt dough, while you are making this DIY 😉
However, if you don't have kids, like me, you can spend a nice afternoon making these cute pumpkins getting in the mood for fall with some tea and good music.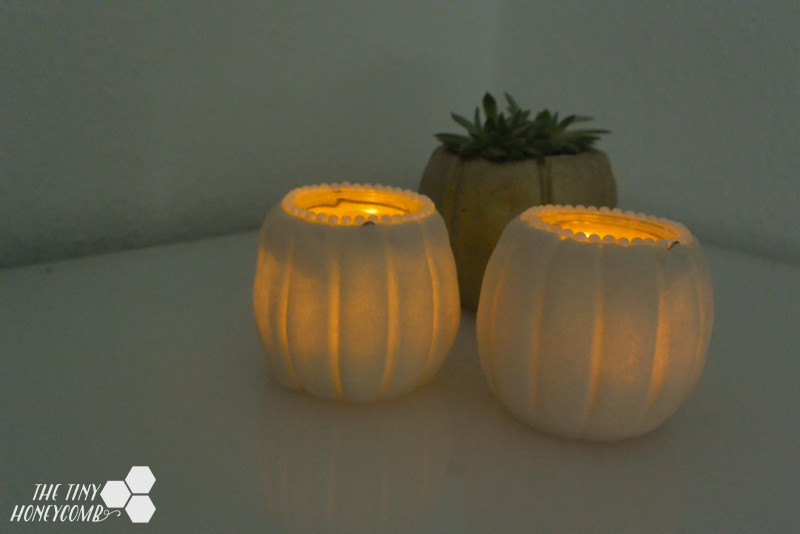 I used this recipe to make the salt dough:
4 dl flour
2 dl fine salt
5-2 dl water
1 table spoon oil
I know that these measurements are weird if you are living in the US, but the general rule is to have 2:1 flour to salt/water.
Mix the flour and salt together and then add the water slowly. You might not need all the water, or you might need a little more. I depends on the flour and salt you are using, but the dough should be firm and moist (that word!). Knead the dough for 5-10 minutes and then seal it in a food safe plastic bag for an hour in room temperature. Once the dough have rested for an hour, it is ready to work with.
For the project you will need:
1 portion of salt dough
Rounded glass jar/planter
Wooden stick
Rolling pin
Gold spray paint
Varnish
Now watch the video below to see how I made the pumpkins 😀
What are your thoughts on these pumpkins? Let me know in the comments below.