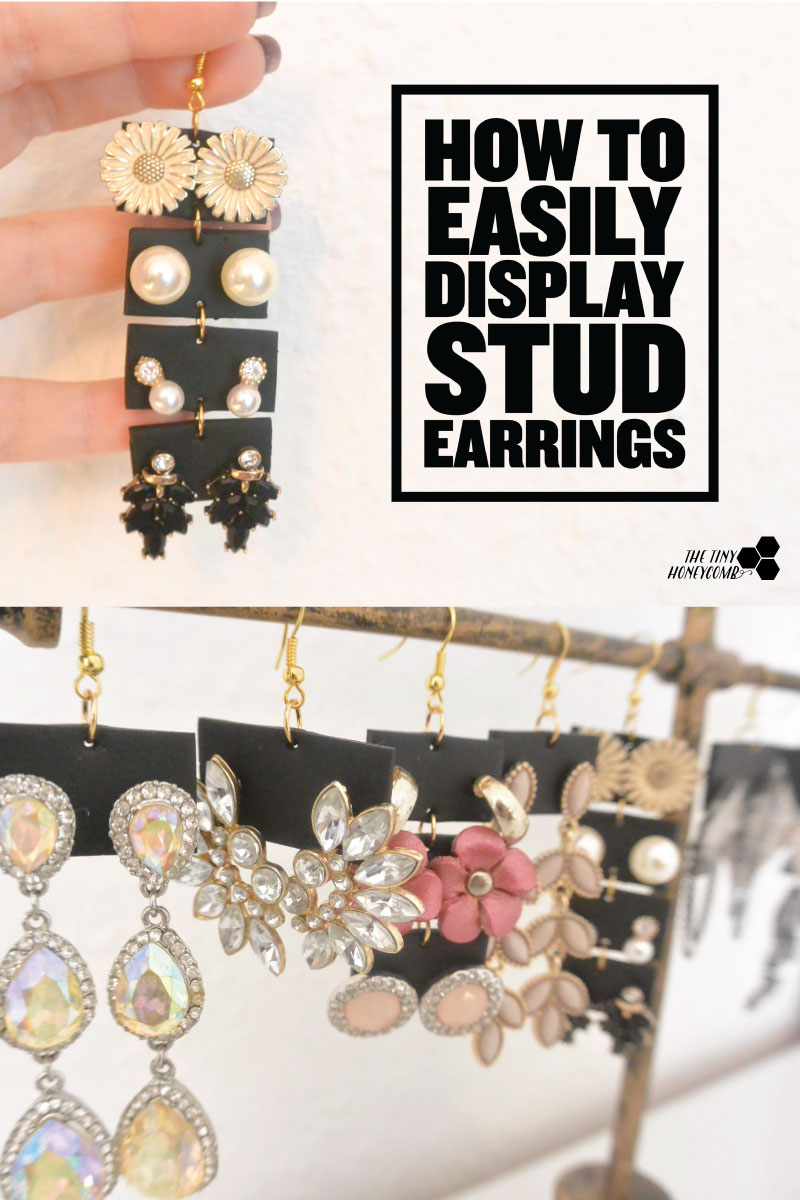 I have so many stud earrings and they have always been laying in a gift box beside my jewelry stand because they cannot hang on the stand with the rest of my earrings. I am sure I am not the only one having this problem?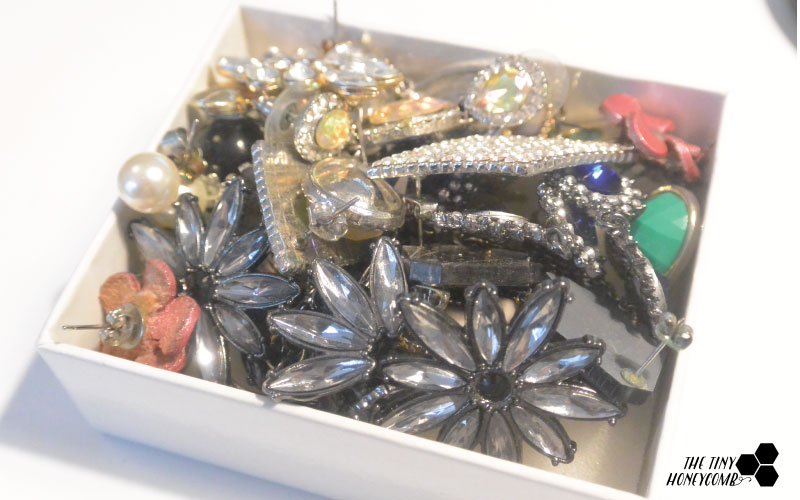 I think some of my prettiest earrings are with studs, so I was thinking I could maybe make a stand for the studs as well, but figured it would take up to much space in our one shelf in the bathroom.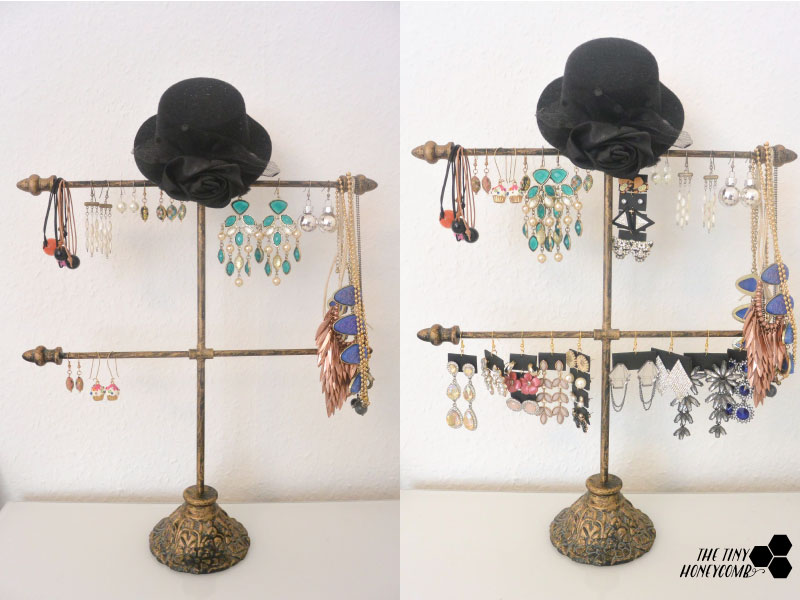 Then I thought I could maybe make a solution incorporating the jewelry stand, since it has never been full. What I did was to make some long "earrings" that could hold and display some of my stud earrings. I really like the outcome. The jewelry stand is full and pretty with sparkling earrings and this solution makes it so much easier for me to choose which ones I would like to wear each day.
For this project I have used the following materials:
Black fimo clay
Hook earrings
Jump rings
2 Pliers
Toothpick
The steps I took to make the displays for my stud earrings:
Knead the Fimo until hand warm and then flatten it. I used a pasta machine to get an even thickness of the clay.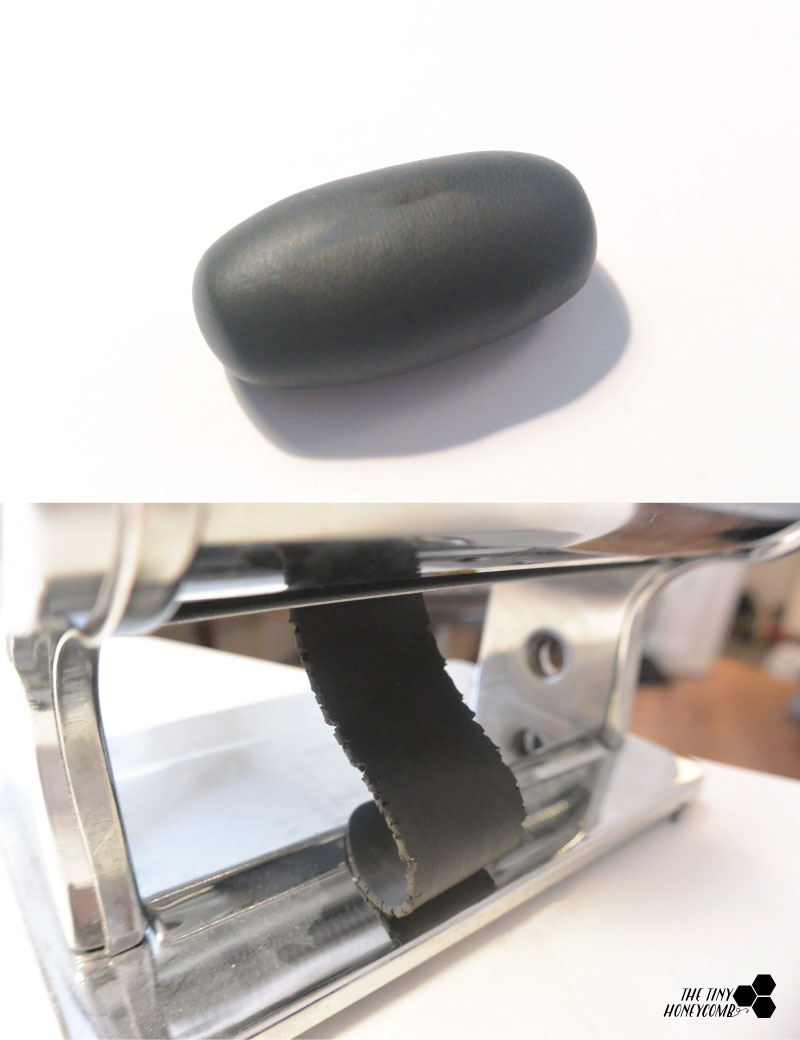 2. Trim the clay and cut it into the sizes you need. As you see in my pictures I have some that can fit more than one pair and some to fit my long stud earrings.
Now use a toothpick to poke holes into the clay. Two for the pair of earrings, and one at the very top to connect the earring hook. For the ones that hold more than one pair you need to make one at the bottom as well to connect them.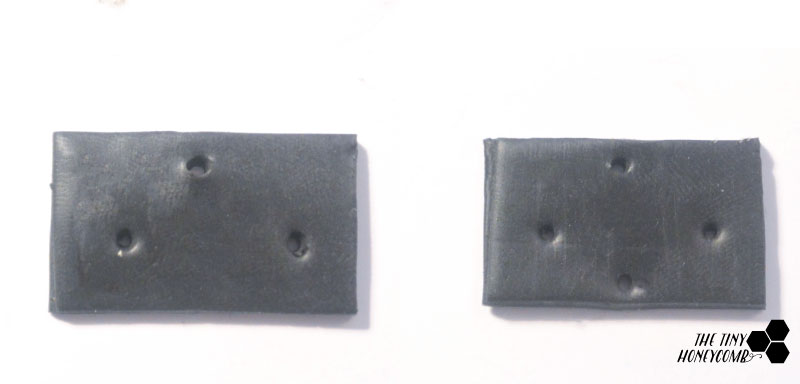 4. Bake the clay after the instructions on the package and let them cool
5. Attach the jump rings and the earring hook to the clay.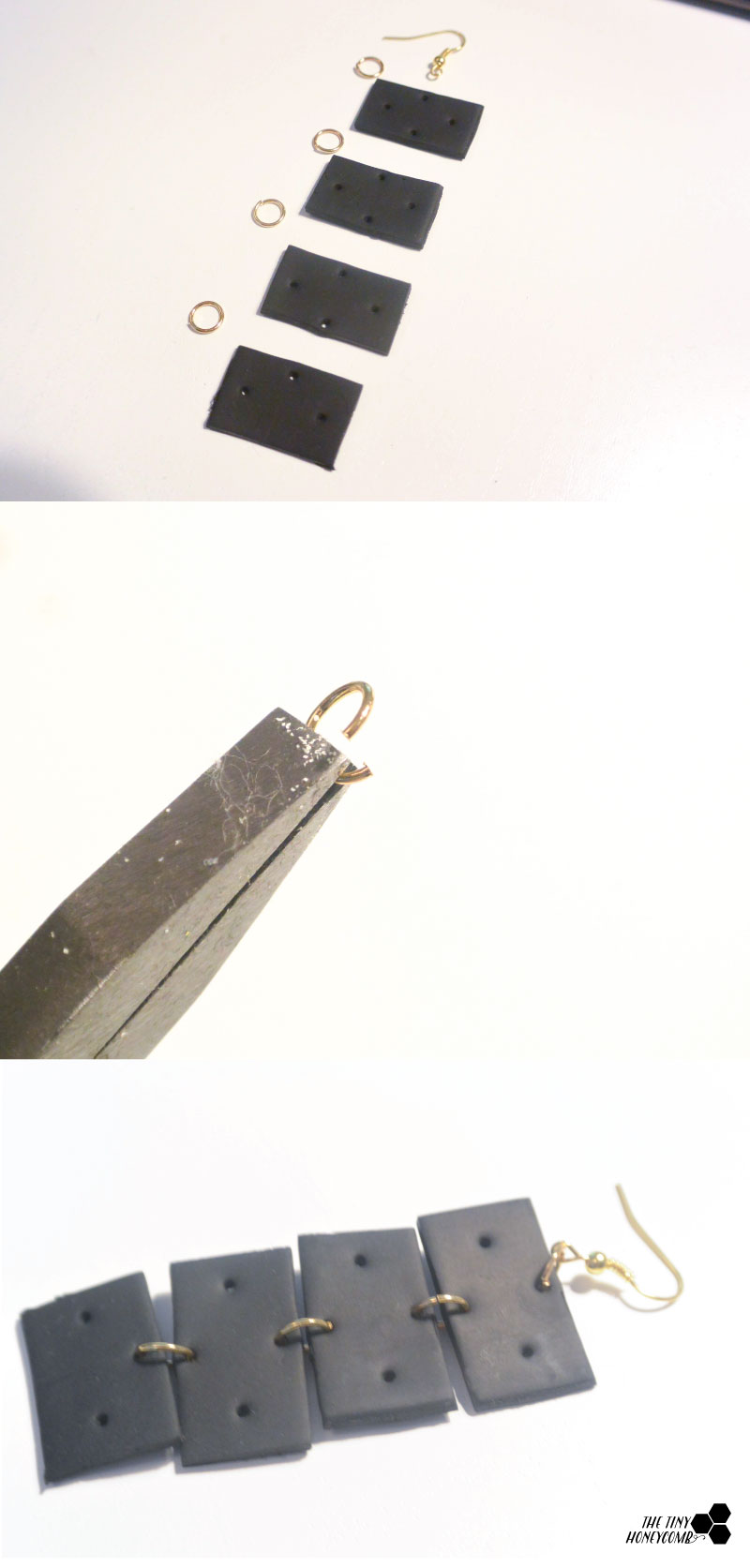 6. Now all you have to do is to hang the earrings on your jewelry stand with the help of your new display hooks  😀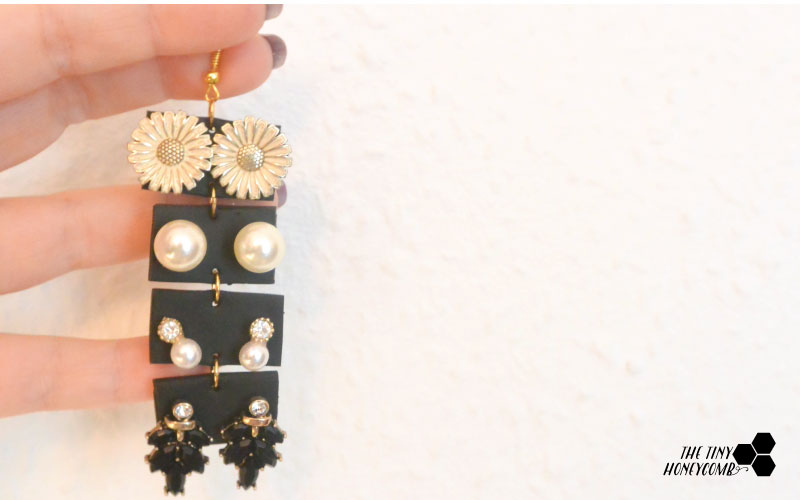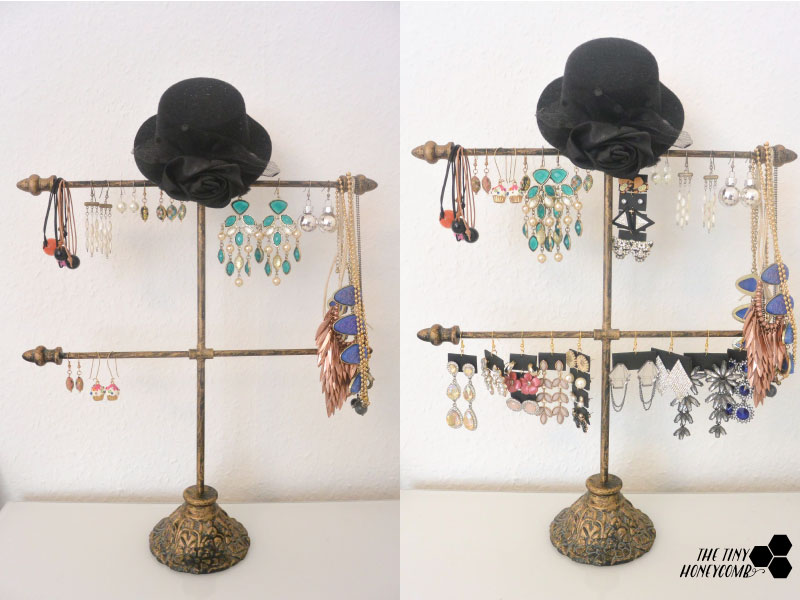 Xoxo,

Please share your thoughts on the project with me in the comments below 😉