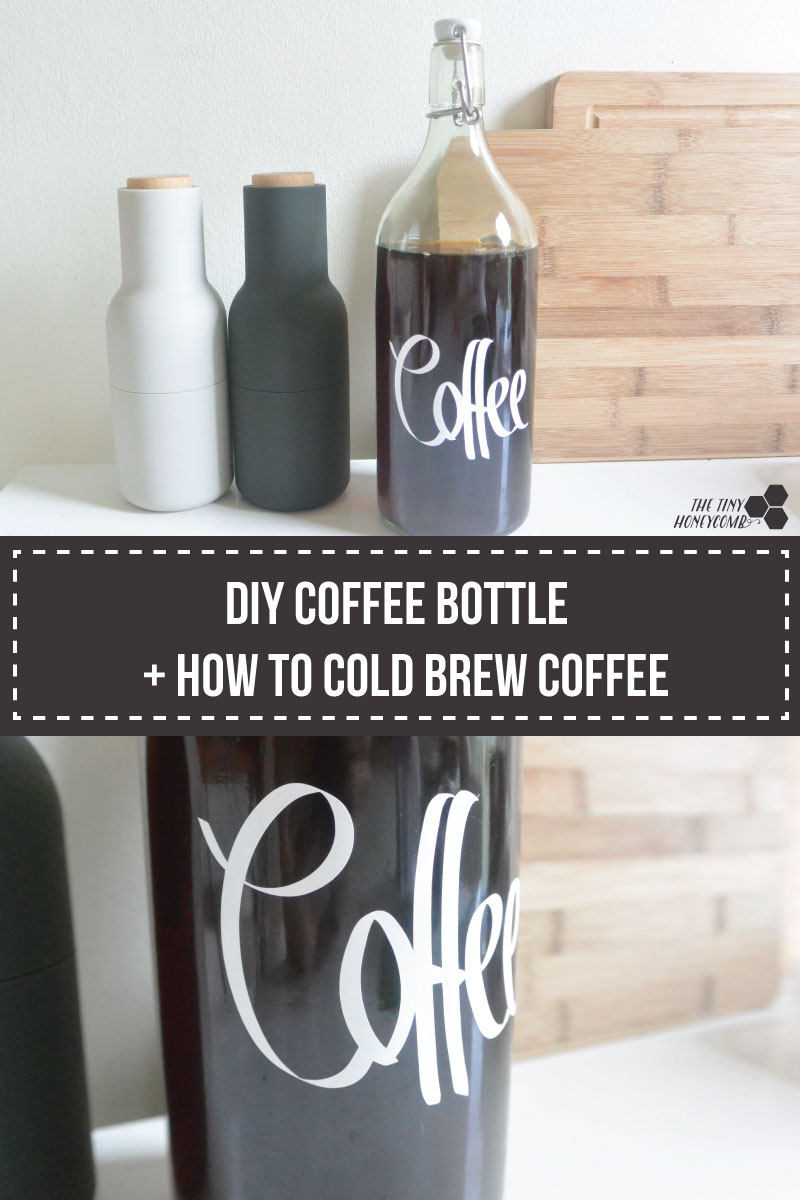 Okay, I know it is crazy. Another post about coffee. What can I say – I love the stuff. I have been wanting to make some cold brewed coffee for some time now, and then recently bought a container for the cold coffee in IKEA last time we were out shopping 🙂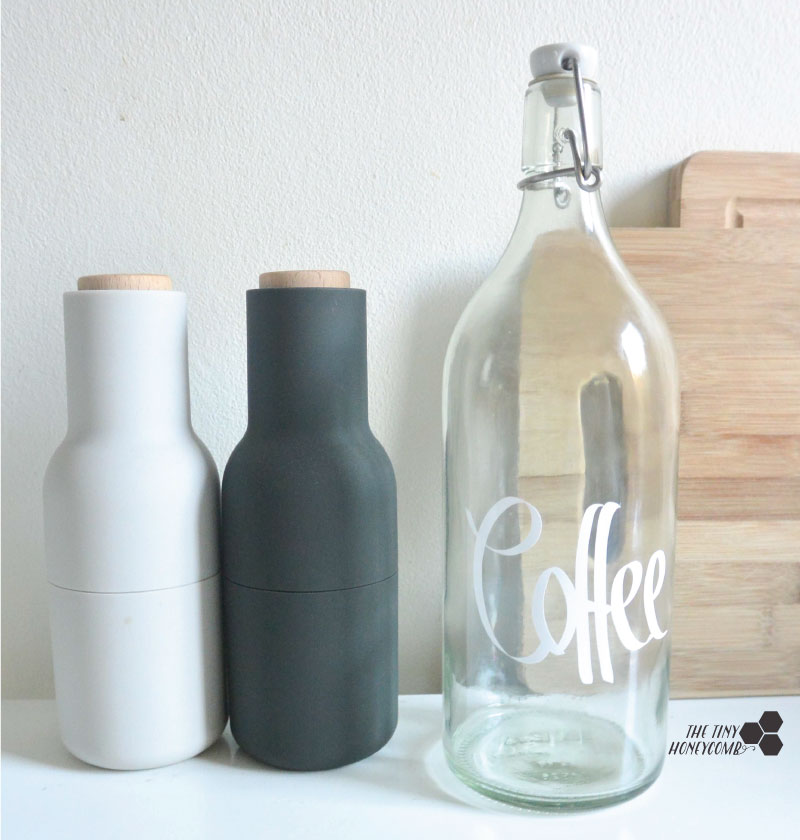 I thought I wanted a coffee quote on the side of the bottle, but after looking online for one that would fit, I simply figured I would just type out coffee on white vinyl and that should cover it ;D The word "coffee" you see on the bottle is my very own hand lettering. That is, I made it digital, so the computer has helped me a bit too :D. But I thought it was perfect with some hand lettering to make it my own. I chose the white vinyl because it really stands out when the brown liquid is poured in.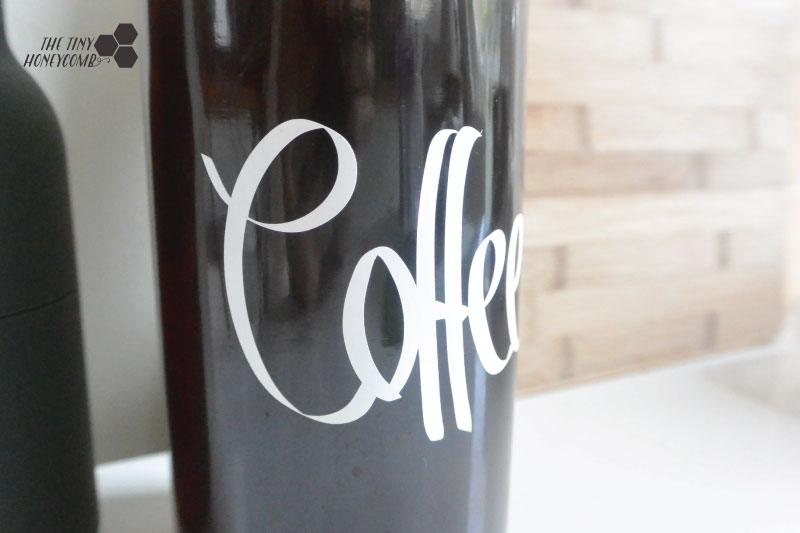 I used my silhouette cameo to cut the vinyl, which makes this into a really simple and quick project.
For the coffee all I did was to measure as much as I would normally when brewing coffee, then poured cold water over it, sealed the contained so it was airtight and let it sit in the refrigerator for 24 hours.
I know this is a long time to wait for it, but I wanted it to be strong, so when I add my milk it will still have a lovely taste of coffee. I read many others let it sit for 12 hours or over night, so that is another approach if you are a bit in a hurry.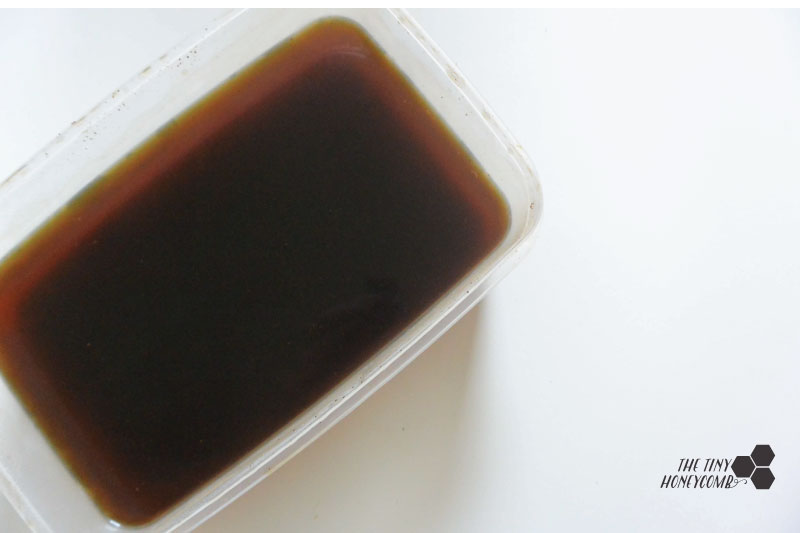 The morning after I sifted the coffee through a coffee filter and it was ready 😀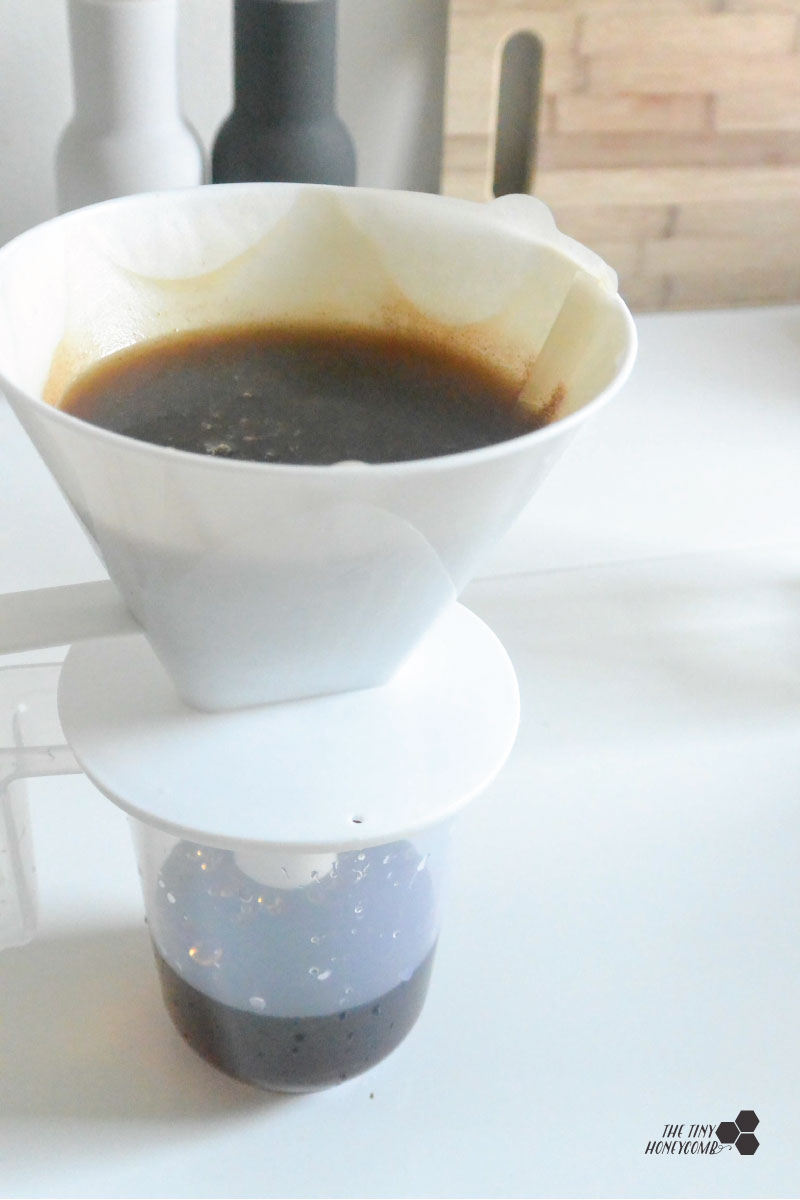 I really love this way of drinking coffee. The coffee has a whole new aroma to it and the bitterness you usually experience when you drink cold coffee is gone, so this is perfect for when I make my own frappochinos, iced coffee, coffee ice cream etc.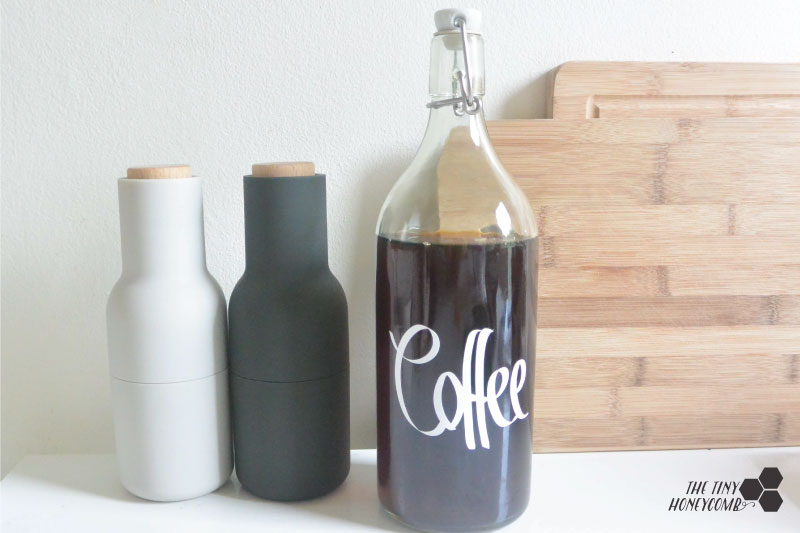 Xoxo,