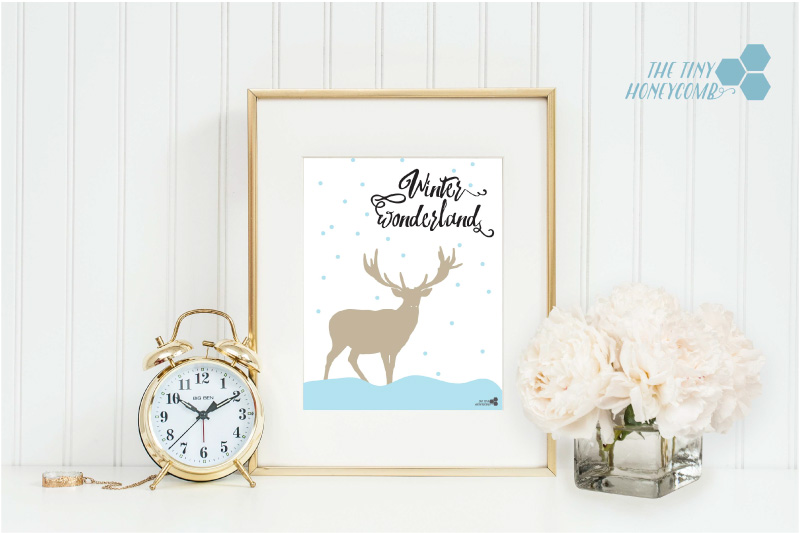 Yesterday the first snow fell here in Aarhus and I felt like a little kid. I am always super excited about the first snow and this year is no different. I'm sure that I will be annoyed by it in a week or so, but until then – snow is just magical and a wonderful reminder that Christmas is near.
To celebrate the first snow I thought I would make my first Christmas card this year. I made my silhouette cameo cut it for me, so once the file was made, the rest was a breeze.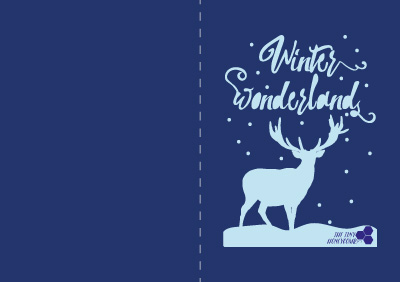 Look how pretty and simple this turned out – I love the little deer.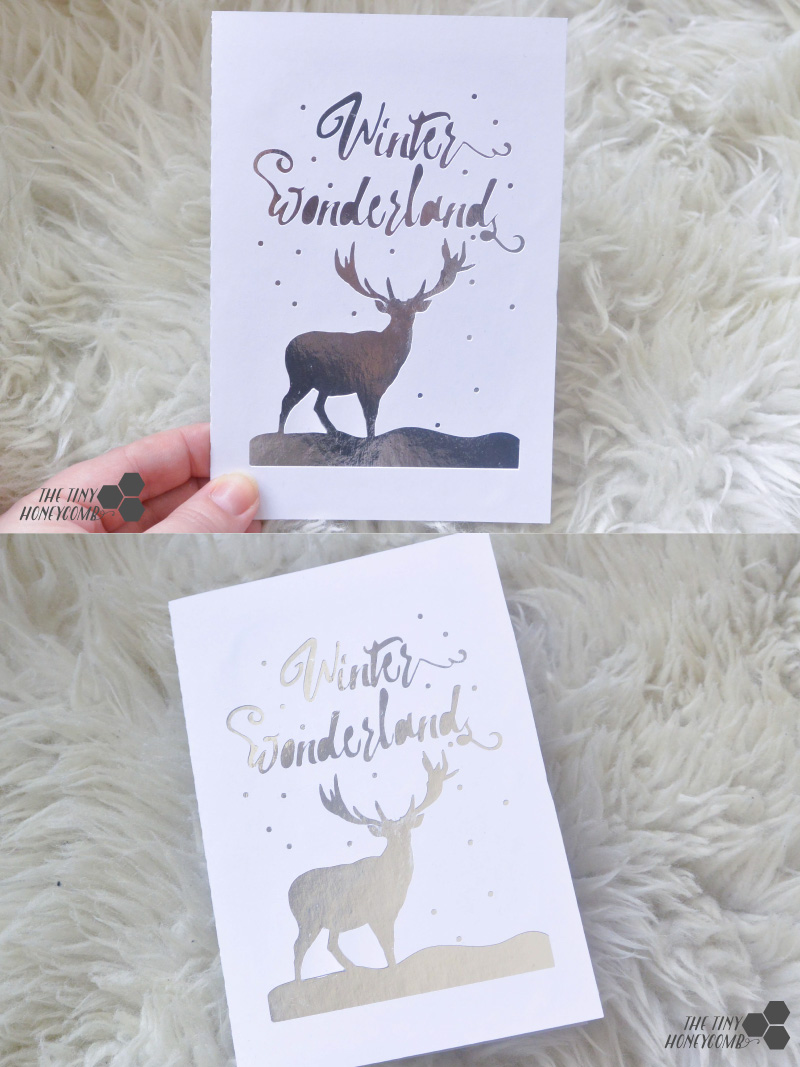 If you would like to make the card for someone you love or just for yourself, you can download the file here: Deer Christmas Card. Please note, that you will have to glue on the parts between the legs of the deer to get it like mine 😀
I used some simple white cardstock for the main card and metallic silver cardstock for the back. You could make this in a ton of colors!
I know not everyone has a cameo, so I made a simple printable from the cutting file as well. You could print it out on photo paper as a card and send it to someone you love, scale it down and use it as a tag for the Christmas presents or simply print it out and hang as a Christmas décor item in your home.
You can print the colored file here: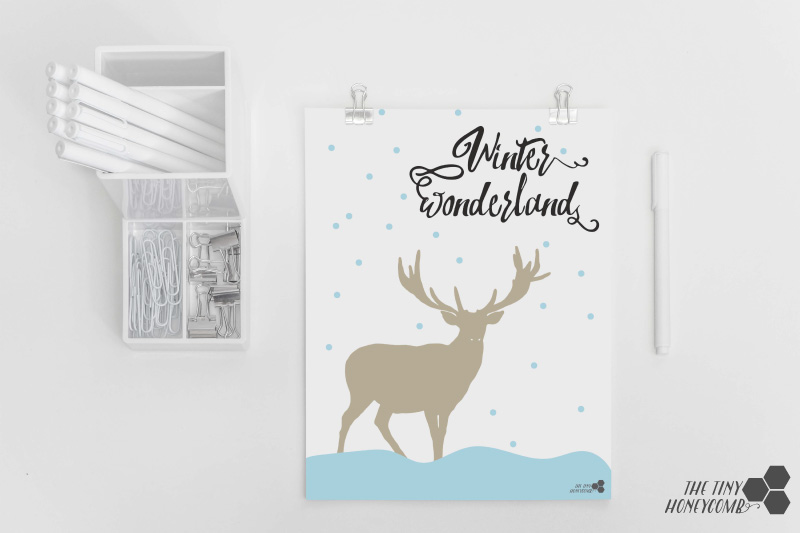 Printable Winter wonderland A4 Expired
Printable winter wonderland letter Expired
You can still get these – see how below
NOTE! The cutting file and printable are for personal use only. ©Thetinyhoneycomb.com
If you like this post, please consider sharing it on pinterest 🙂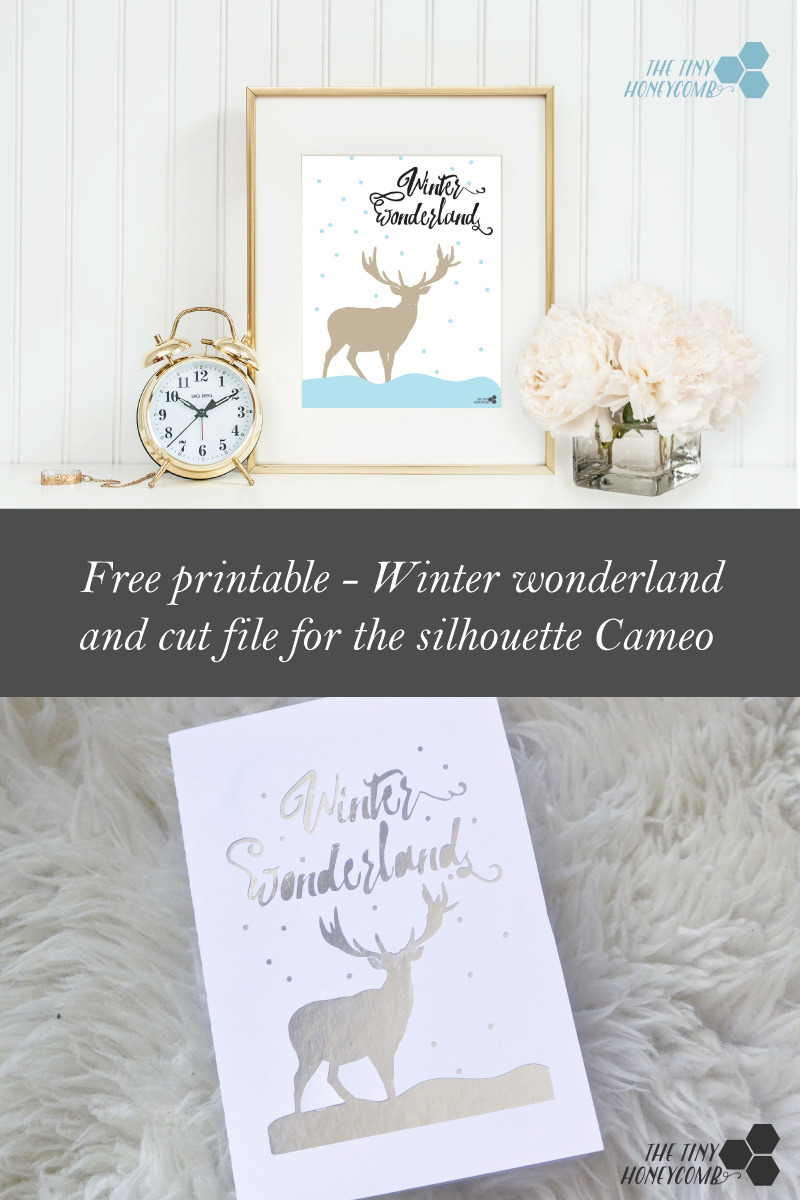 The file will be free to download for a week. If you are a subscriber to my newsletter, you will have access to the file for the rest of the year. Every month I share printables and other freebies, with my newletter subscribers only, so get on board?
Xoxo,