December is almost here, and that means I get to decorate our Christmas tree. I have always been use to a real tree for Christmas, and I think that is pretty normal here in Denmark.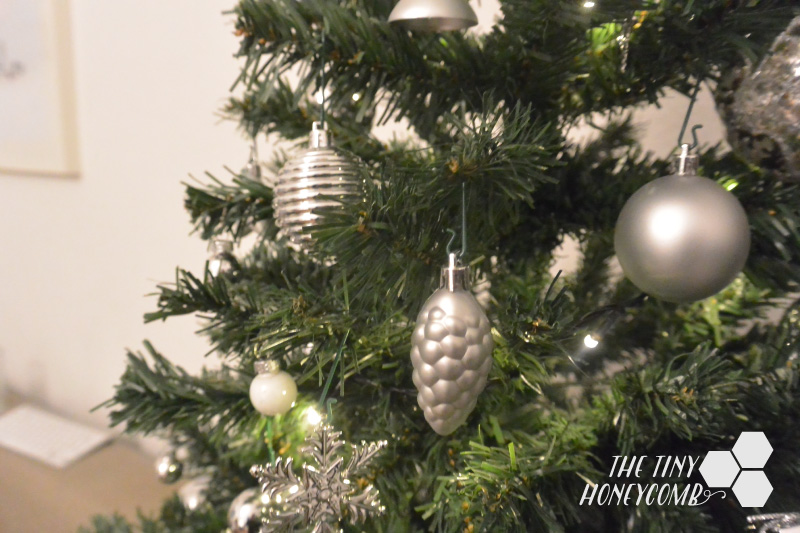 Last year, however, we got ourselves a little fake one and I love it. It is so easy to set up and the whole process of fluffing up the tree and decorating it is just the best!! Also, a fake tree can be inside the whole month of December, which is pretty exciting.
In my home growing up, we would always get the tree in the living room on Christmas eve's day and my little brother and I would then decorate it, while mom was making dinner. We would have all of these different ornaments from mom's childhood and every year, we would hear the individual stories of the ornaments. It is still like that, and I absolutely love that tradition. My parents are no longer together, so my brother and I have had two Christmas' for many years now, but still we get to have that cozy feeling with each of our parents every year.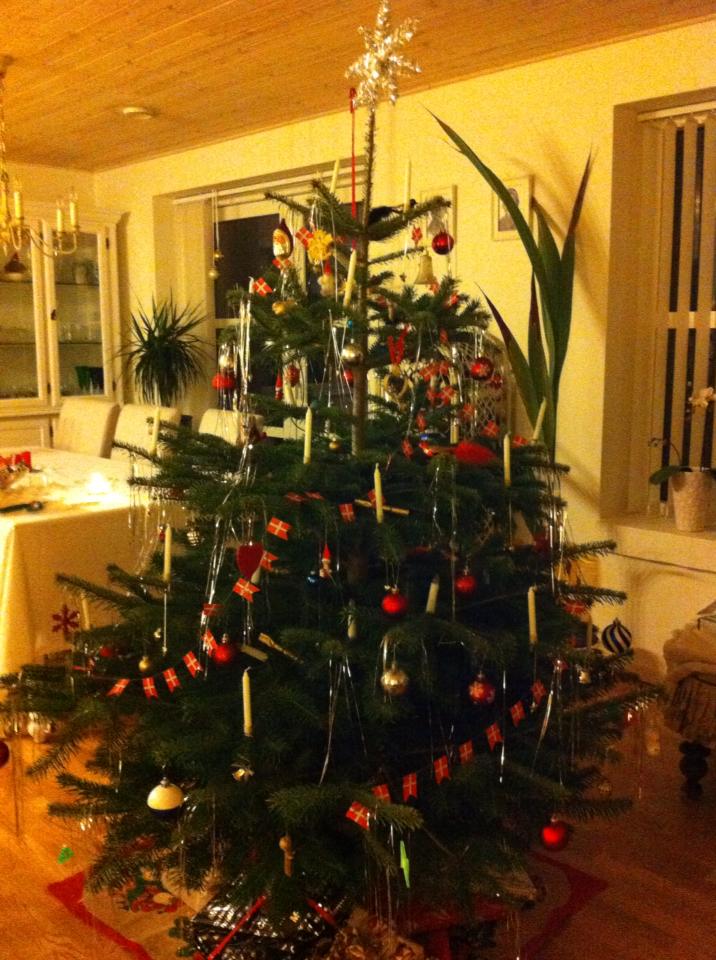 The little tree (I say little, but he is actually 1.80 m high) in our little home, is all silver. I guess that growing up with all kinds of colors, I have always wanted to try to have a theme tree and I just think it is the prettiest thing! We don't really have that much else decorating the apartment, so a nice silver themed tree is in order 😀
Oh well, look at it in all its glory!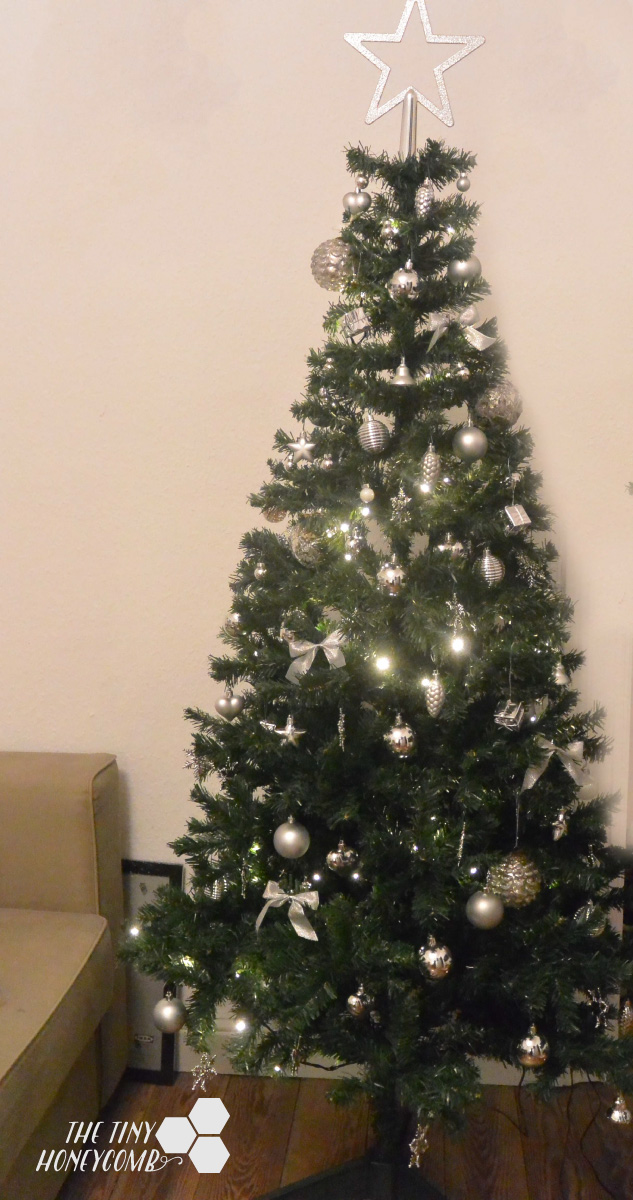 How do you decorate your tree in your home, theme or no theme – that is the question?
Xoxo,