I think one of the first things I made from polymer clay was black licorice – all sorts inspired. Here in Denmark we are all about the black licorice, and this kind is linked to Chirstmas.
The first thing I made was a licorice bracelet that I sold on a Danish site, inspired by Etsy. When that was a hit, I thought I could make other things with the same "design". I saw these ornaments, made from another material in the Danish stores, and thought it would be pretty in polymer clay as well, which is why I made them.
We sing a song for Christmas saying "first we show of the tree, and then we can eat it" – it rhymes and is very pretty in Danish, although writing it in English makes it sound really strange. Well, the song kind of tie the whole thing together, so I thought I would mention it, even though it has nothing to do with why I made them 😀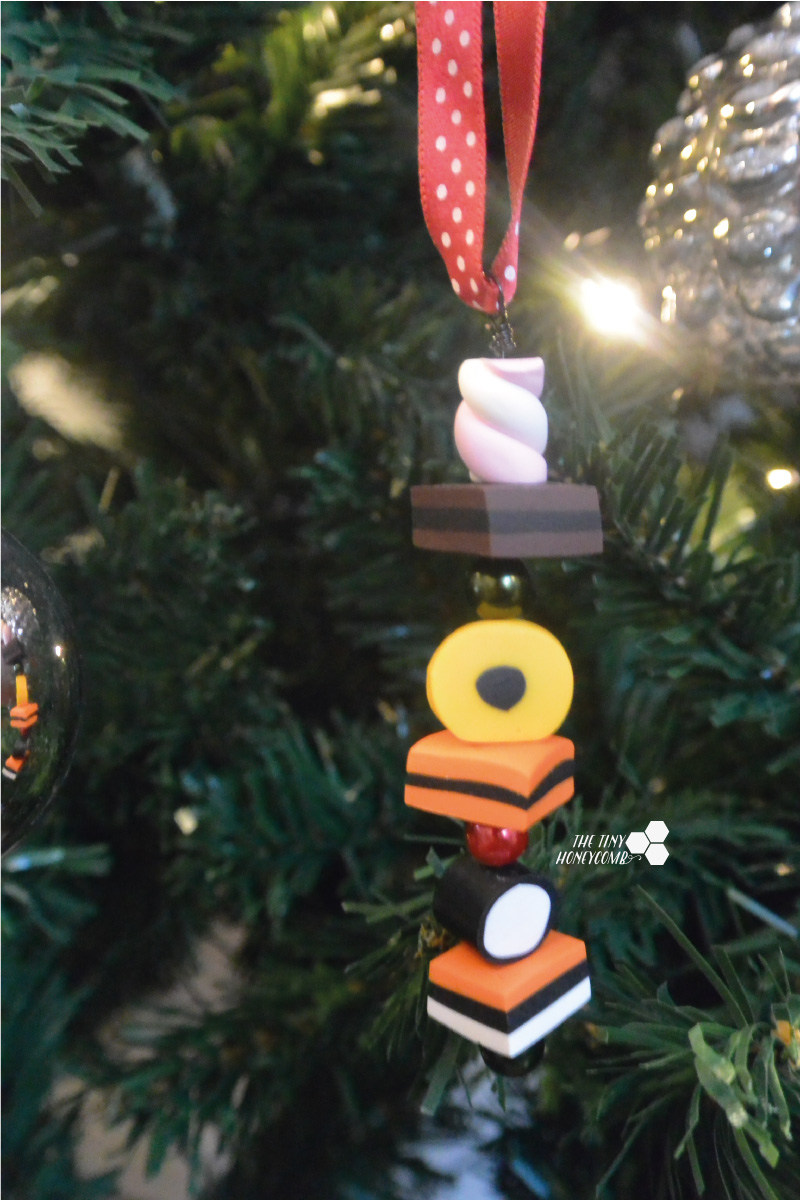 I have a few of the ones I made last year left and I think they will look pretty on our tree back home (the one that is not silver themed).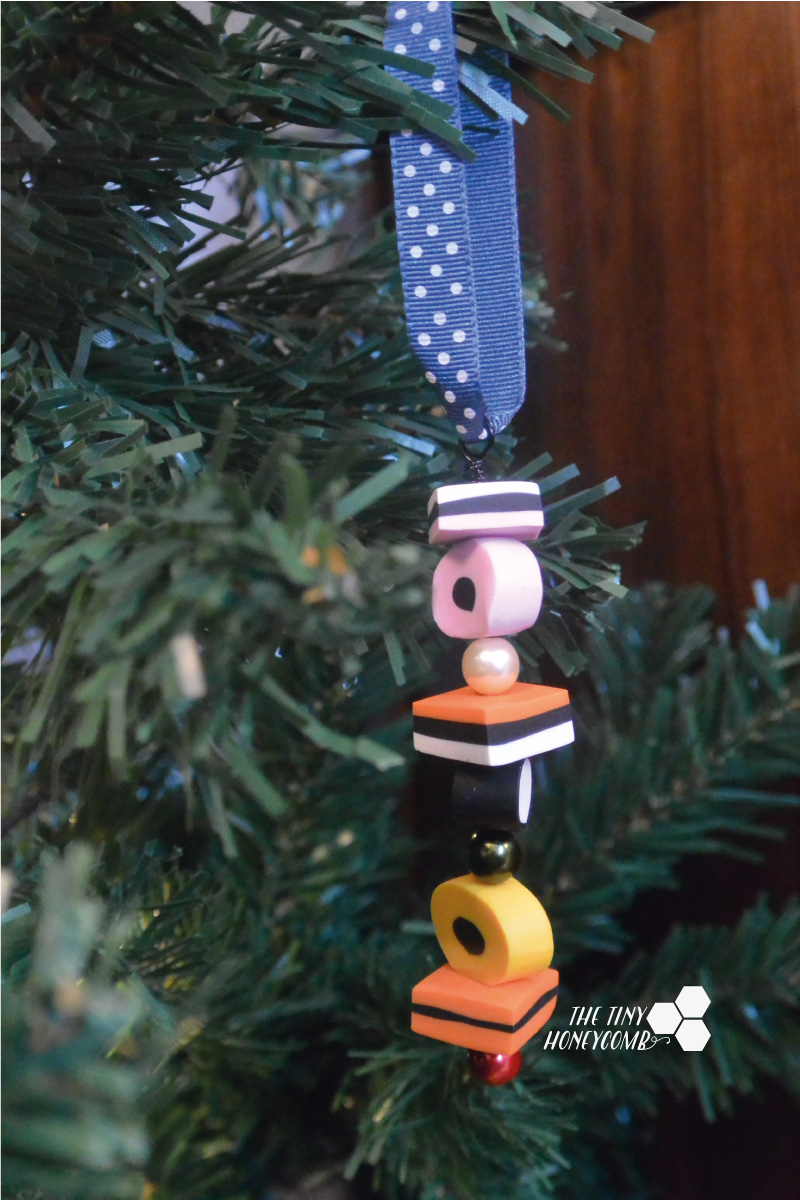 If you want to make them all you need is polymer clay in different colors, some wire, ribbon, and pearls. I didn't want to make a whole tutorial, because I thought it was self-explanatory how to make the clay charms – it's all about layering.
Once you have the charms, all you do is string them onto the wire and then attach a ribbon to the top.
I would love to hear your thoughts on these ornaments – so talk to me in the comments 😀
Xoxo,