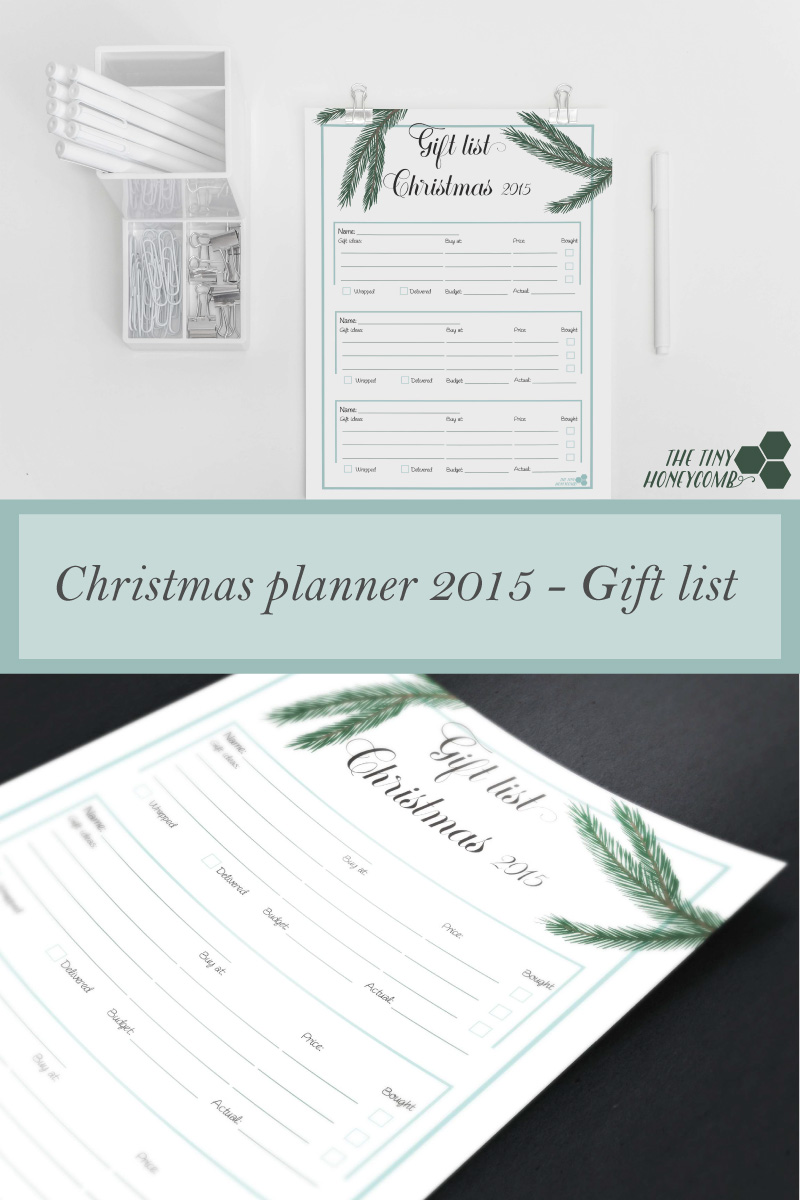 Yesterday I shared my very first printable in my Christmas planner – the wish list. I think it is nice to have written all my wishes down for when my family asks for them. Another printable that I find very useful is the one that I'm sharing today – The gift list. I like to have a clear view at my progress in coming up with ideas, buying and wrapping, which is why I created this printable for my Christmas planner.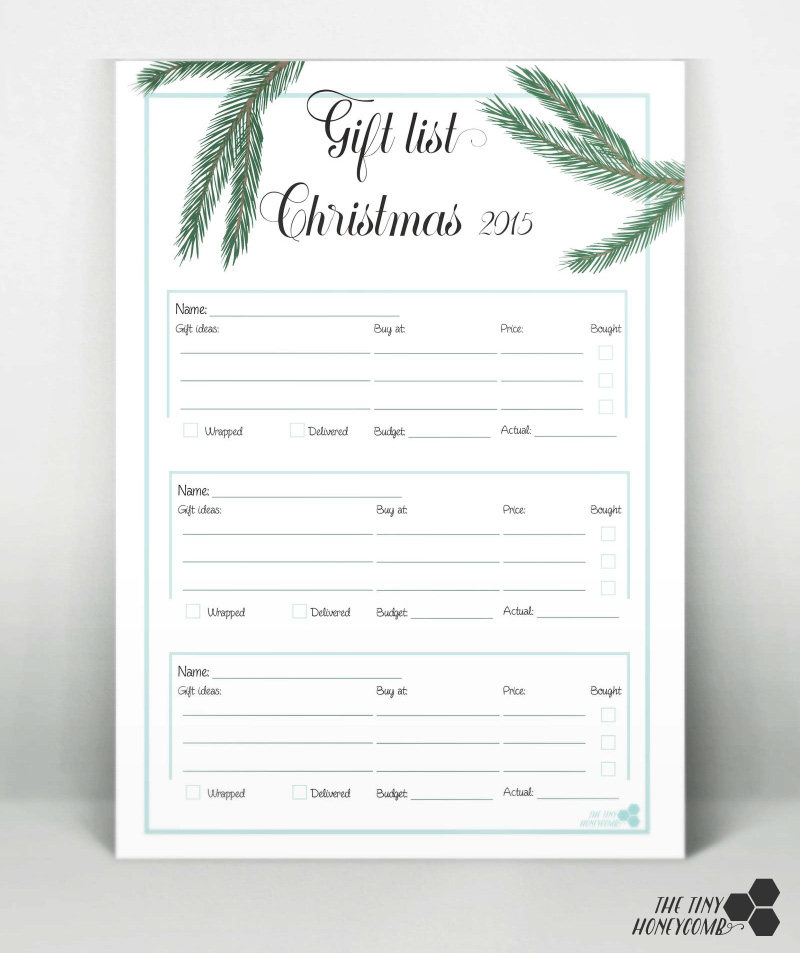 I have included all the things that I think is important for my gift shopping, and I would love to hear if you think some are missing?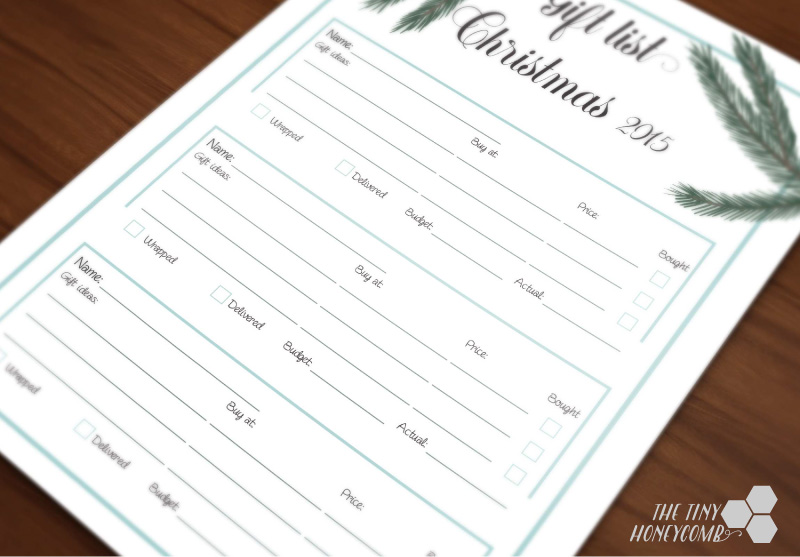 Note: This is for personal use only. Print as many as you need, but please do not share. Send people to this page instead.
To download the printable click here: Expired  on 25/11/2015
This print is available for free download for a week. You can also download the Christmas planner for free until the end of the year, if you are a subscriber to my monthly newsletter.
Xoxo,