Today I have an easy DIY for you. We all know how trendy marble is these days, and I'm right on that trend.
I like how it looks. It is clean – black and white, and goes perfectly with the décor I'm doing in my home.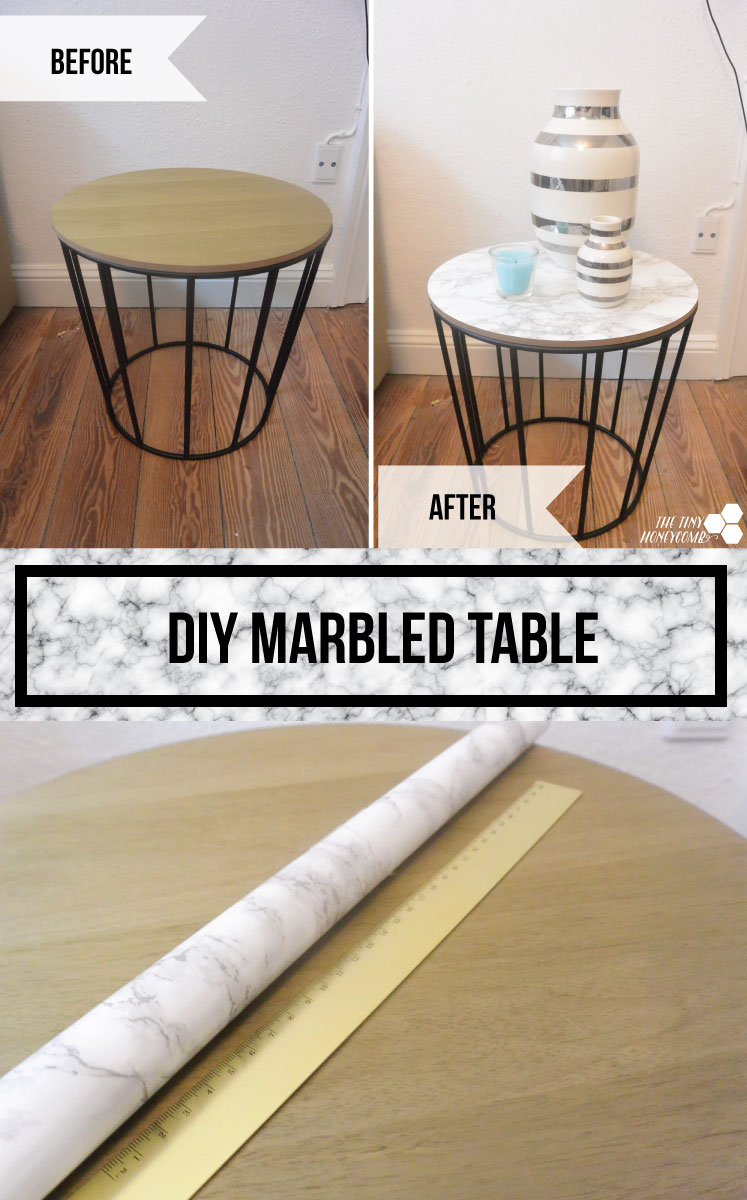 We recently bought this new table for a little corner in our apartment, but the wood texture on it was not pretty (might be why it was so cheap). So we thought this would be the perfect project to marble.
I already had some marbled contact paper, so I ready to marble. I know that some people have problems finding the contact paper, but here in Denmark it is everywhere. I guess the Danes are crazy about marble, me included 😉 . I bought mine in Panduro hobby, which is a craft store here in the Scandinavian countries. I have also seen it in hardware stores, so if you are looking for some, that might be where to go.
The first thing I did was to wash the table clean of dust and then simply measured out the piece of contact paper I needed. Then I started peeling the contact paper from its backing in one of the corners and placing it on the table. I used my ruler to press the contact paper down, to prevent air bubbles and slowly removed more of the backing going slowly across the entire table.
Then I simply used my X-acto knife to cut around the table and removed the leftover contact paper.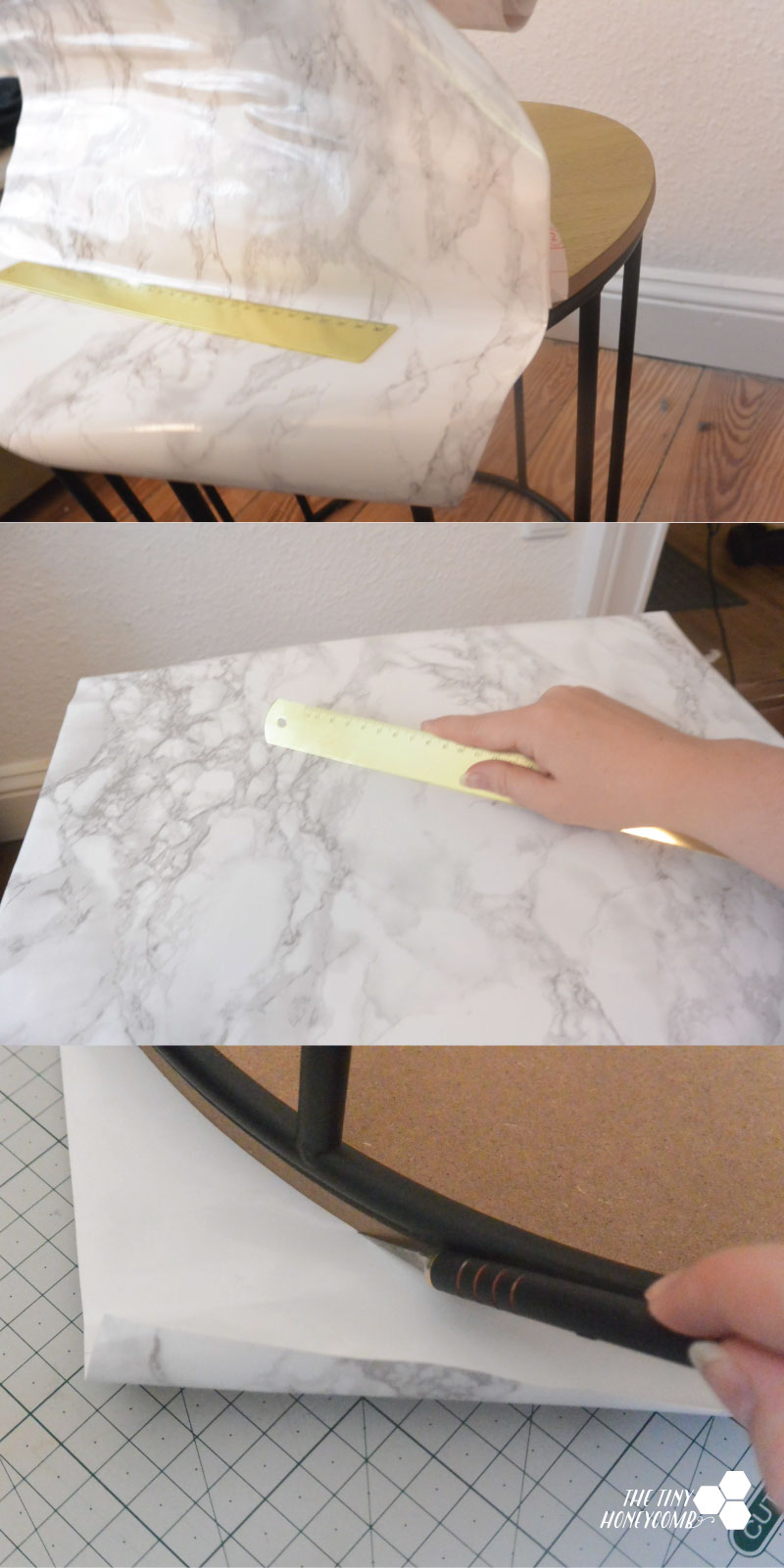 The DIY took me 10 minutes and I absolutely love the result. Now the table is neutral and fits with the rest of the furniture. The only missing are some beautiful flowers in my big silver vase.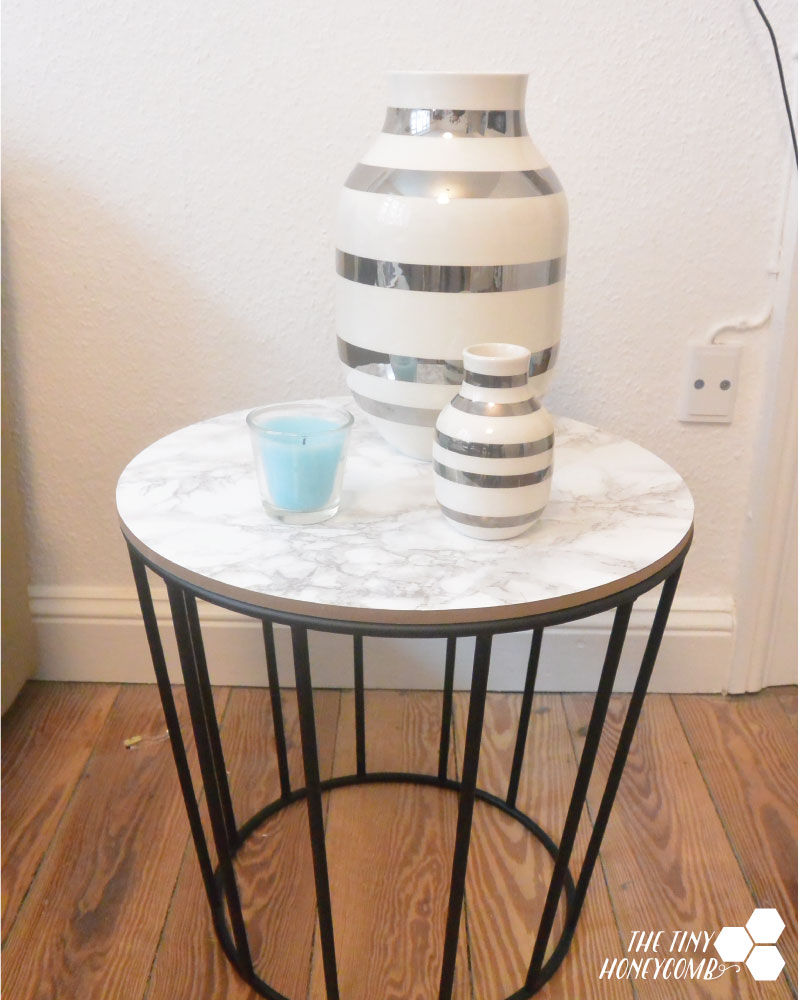 Have you tried to marble anything yet? What are your experiences with it?
Xoxo,