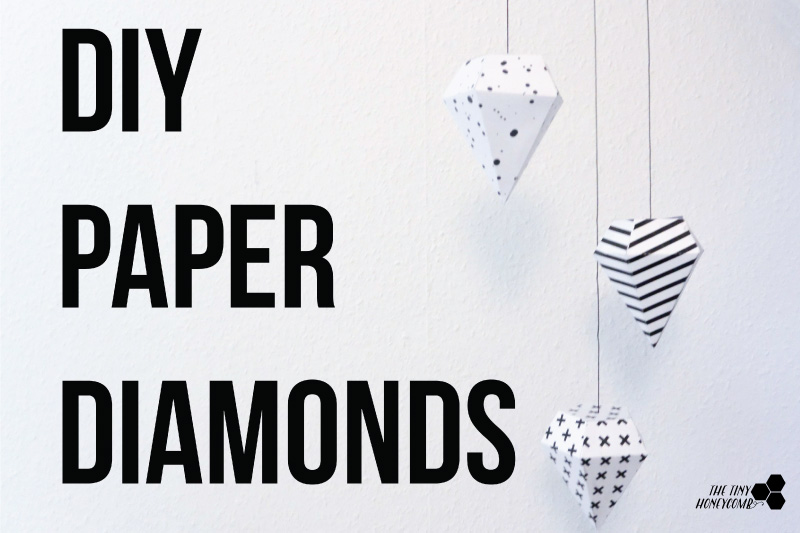 Remember a few weeks back, when I made the diamond necklaces? Well ever since then I have been wanting to make some in paper to decorate in a corner of our apartment, and today is the day that I do that.
I just added a top to the template, scaled it up and printed it with a pattern.
I really like the black and white look as you all know, but you could really do any colors that you wish. All I did was to add the pattern to the template digital and then printed. If you don't have the resources to add the pattern digitally you can always print out the pattern first and then print the template onto that 😉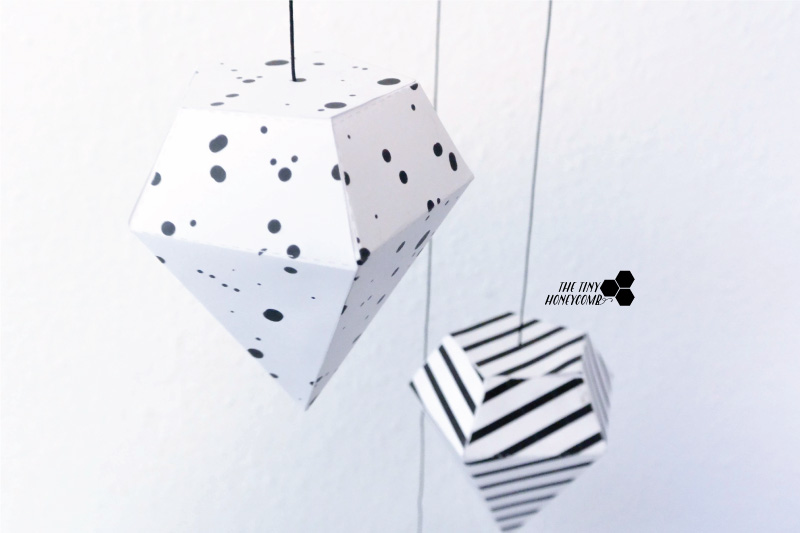 If you want to make them as well all you do is to fold along the perforated lines and glue it together. The top has a small dot on the middle, where you poke a hole and place your string.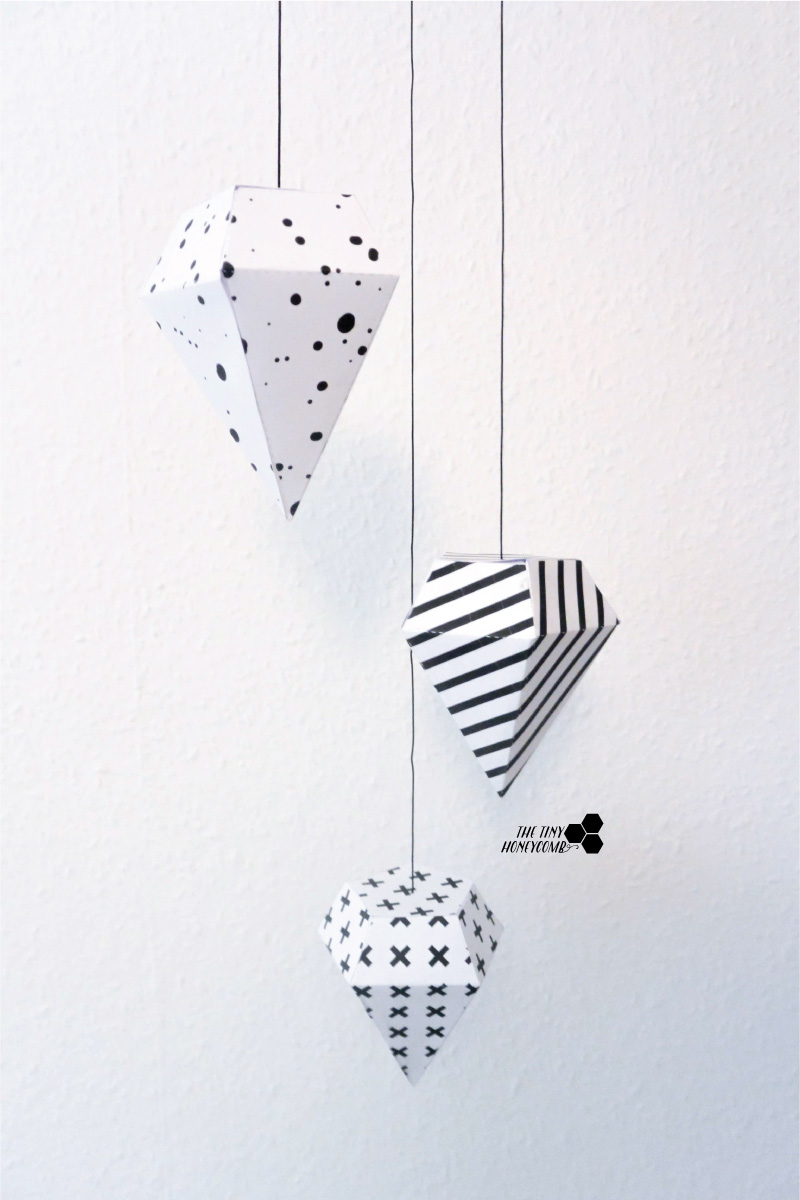 If you need any help or have any questions, hit me 🙂 – get your diamond template below 
Xoxo,