A little over a year ago, I decided I wanted to make a nail art youtube channel with tutorials on how to decorate your nails easily. At that time I did not have all to many nail polishes, but thought that I could make something of what I got.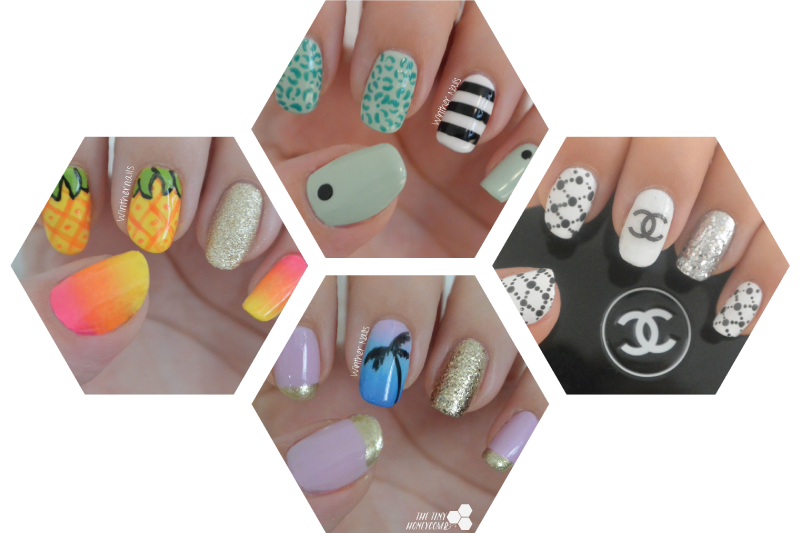 I started to create some designs, but struggled to find the perfect colors for my designs every time I wanted to film something new. So I would take my little basket out, put all my nail polishes on the floor, find the one, and put them all back in the little basket.
Now this might not seem like a big problem, but I found that it blocked my creative process, so I looked into what other nail artists were doing. Many had these fancy Nail polish racks, that I could find rather cheap on amazon, but when I added the shipping to Denmark, it was just too much money for me to spend on showcasing my nail polishes.
So one day, when my boyfriend and I was in IKEA, (you'll find us there more often than most couples) I noticed their picture ledges, and thought I would give it a try. I bought four and hung them on the walls, with some guided help. In the beginning I only had two, then three and now all four hanging. I just hung a new, every time I couldn't fit them all anymore.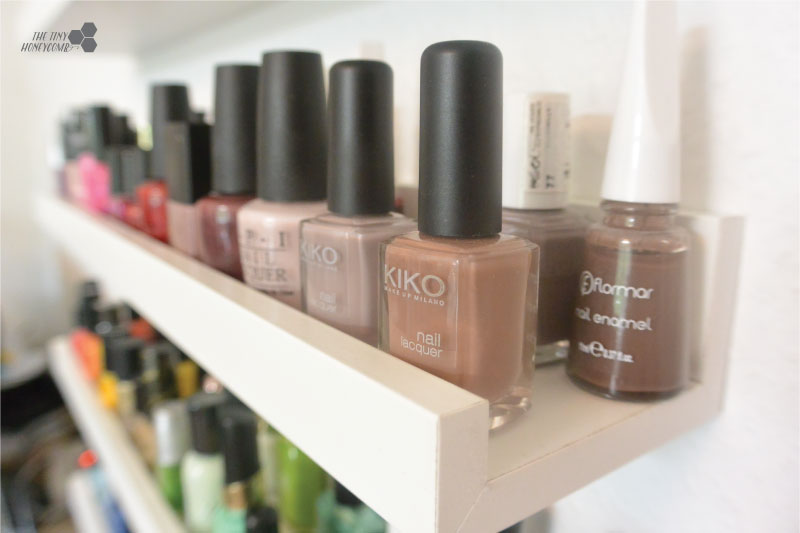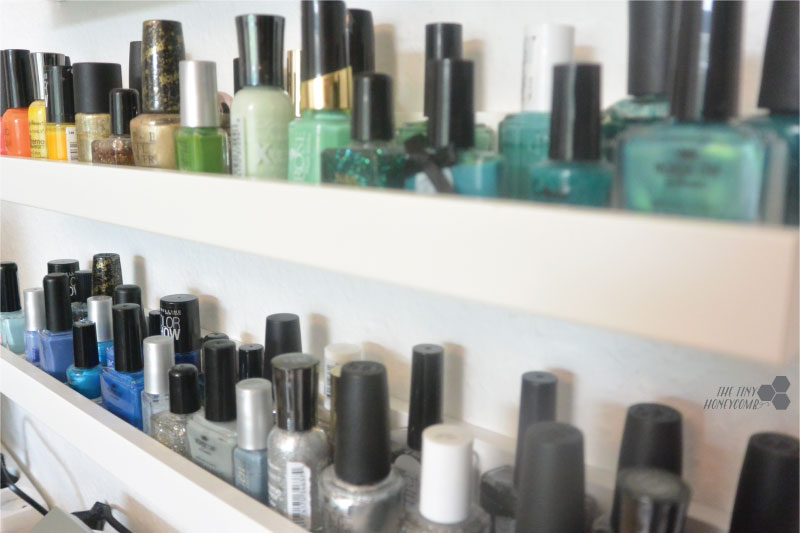 Now they are so much easier to get to and I can combine the colors in my head before doing the design. Another bonus is that they together act like a piece of wall art, with all the colors of the rainbow. Soo pretty <3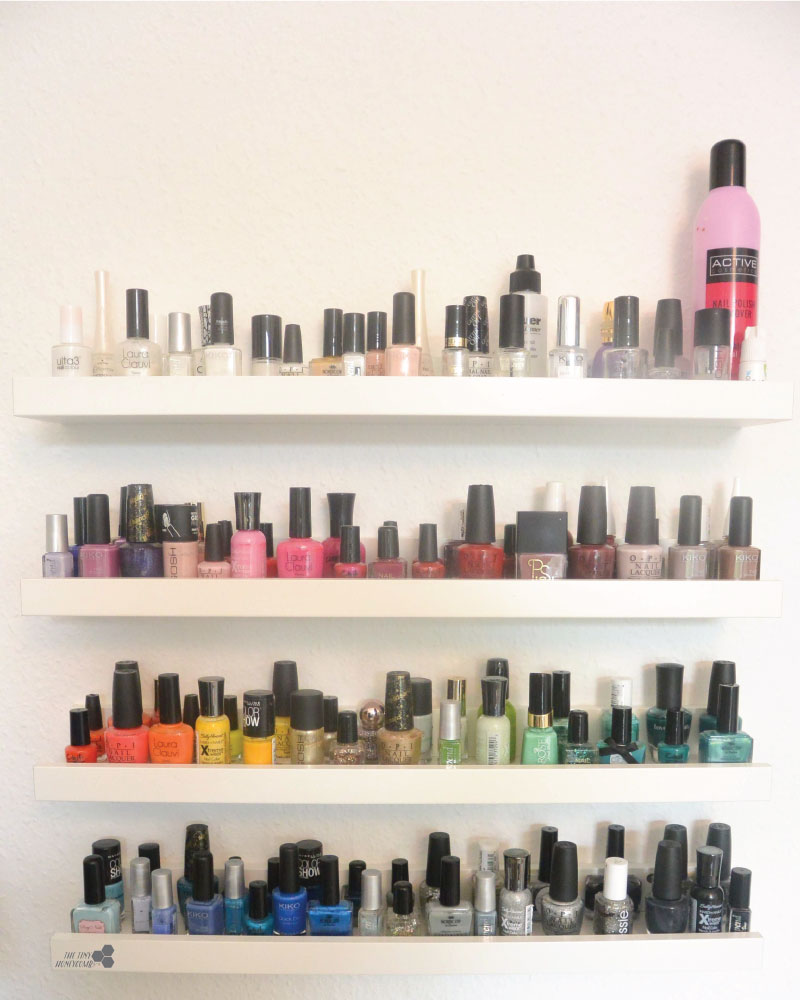 How do you store your nail polishes? Have any comments or questions? Post them down below 🙂