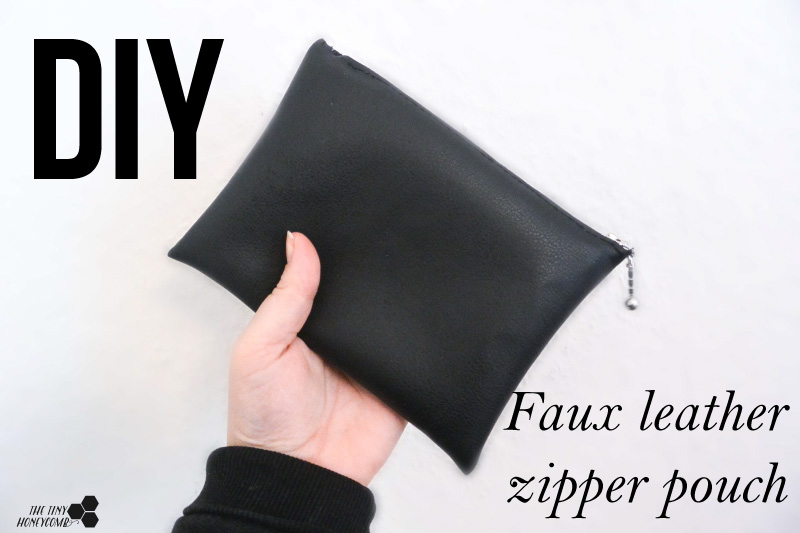 I have been wanting to make a little zipper pouch to put in my bag for a while now. Honestly I use it for receipts that I get when I buy something for my business (it's a tax thing), so I like to keep them apart from my other receipts. However, I thought how many would actually need a bag for that beside me and other bizz ladies (maybe?) ? So I figured the size could easily be used as a small makeup bag or for some lady-stuff and I thought I would show how I made mine.
OBS! Bare in mind that I'm not a professional sewer. This is one of my first projects, and I just want to some inspiration on how I did mine. I did make some mistakes along the way, but to me the pouch looks just perfect 😀
For the mini bag I used the following materials:
Black Faux leather
Navy blue Cotton – for lining
A 15 cm zipper
Sewing machine (or do all the steps by hand, if you don't have a sewing machine)
Needle
Black thread
Iron
Iron on adhesive
Additional optional materials:
Cup of coffee
And some nice music ;D
Here is how I made my pouch broken down into steps. I hope that the pictures helps in explaining.
First I measured out the fabric to the size I wanted (mine is 16 cm x 12 cm (6,5 in x 4,5 in)) which is 32 x 12 cm + 1-2 cm for the seam on both pieces of fabric.
Then I used my iron on adhesive + iron to fold down the seams and prevent it from fraying along the cotton for my lining. The faux leather does not fray, so no need to iron on that 😀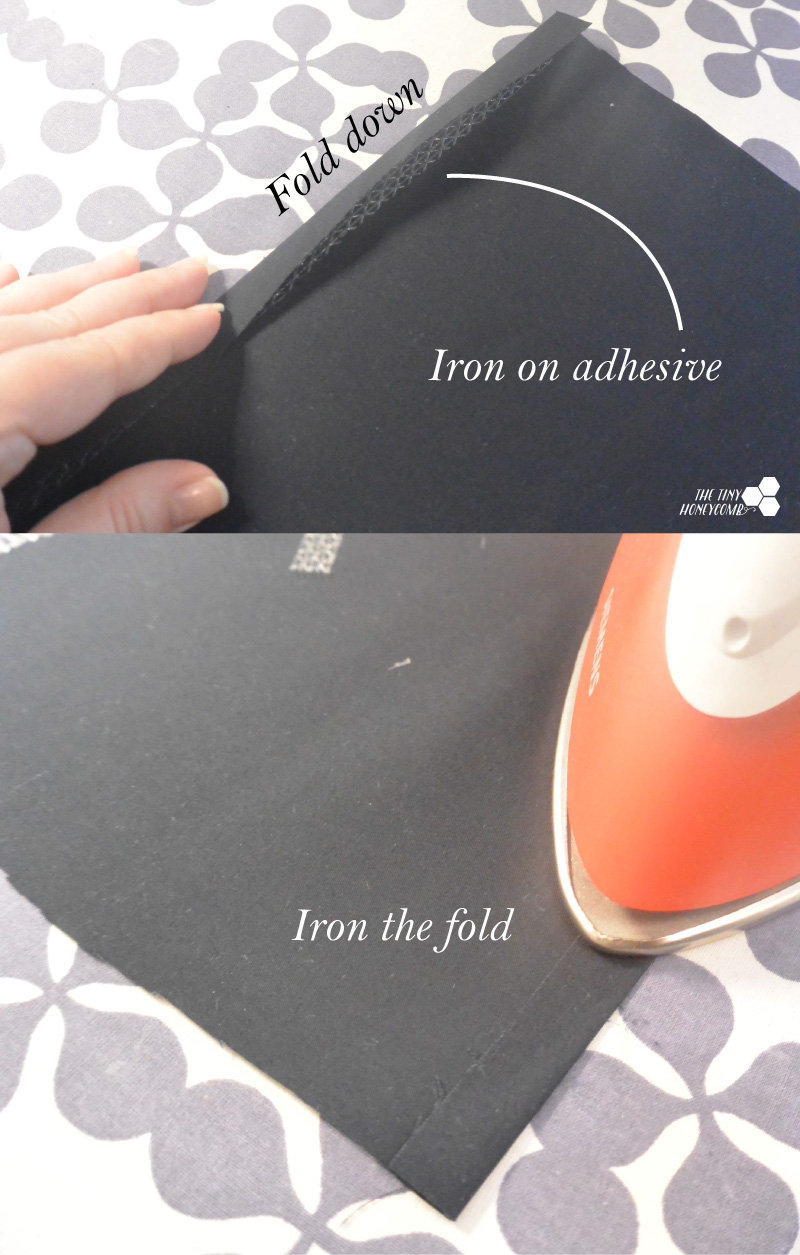 2. I then sewed my lining to the zipper, by folding the fabric in half and placing the zipper at the ends. Remember to sew, so that the right side of the fabric is facing each other.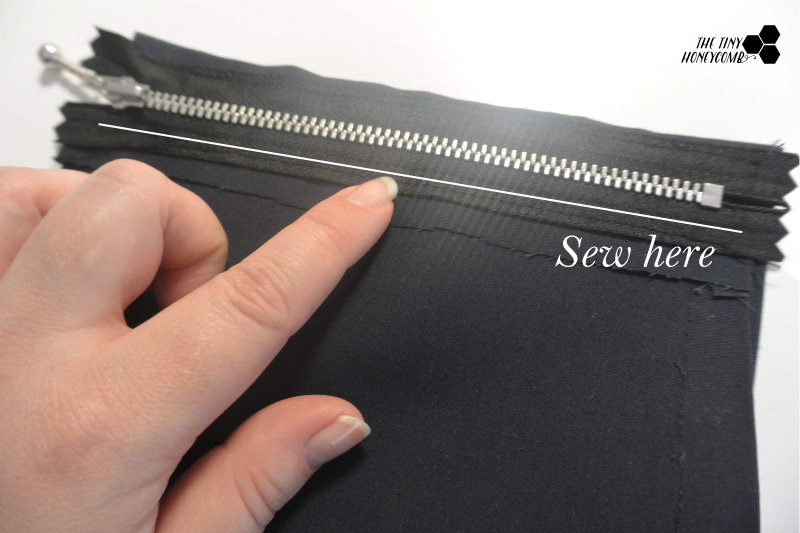 After that was done I sewed down the sides of the lining to form the inner part of the bag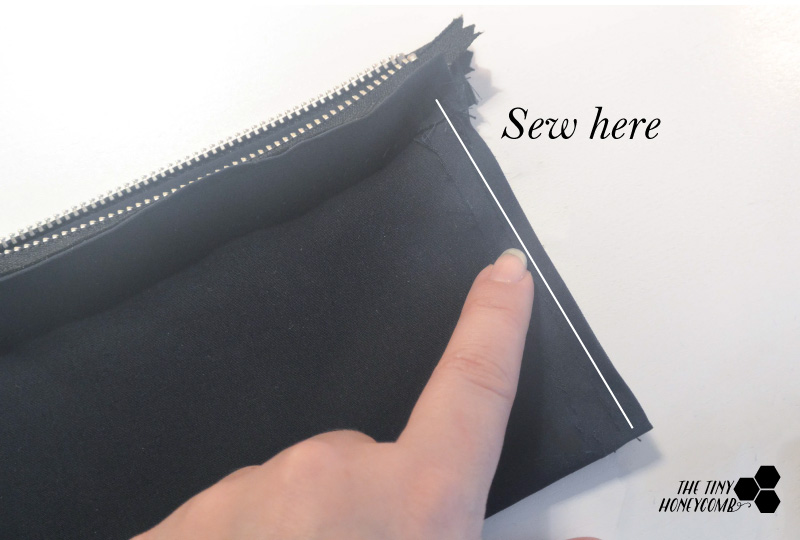 I then folded the faux leather right side facing inwards and sewed down the sides of this as well. Then I folded in inside out, so that the faux leather was on the right side.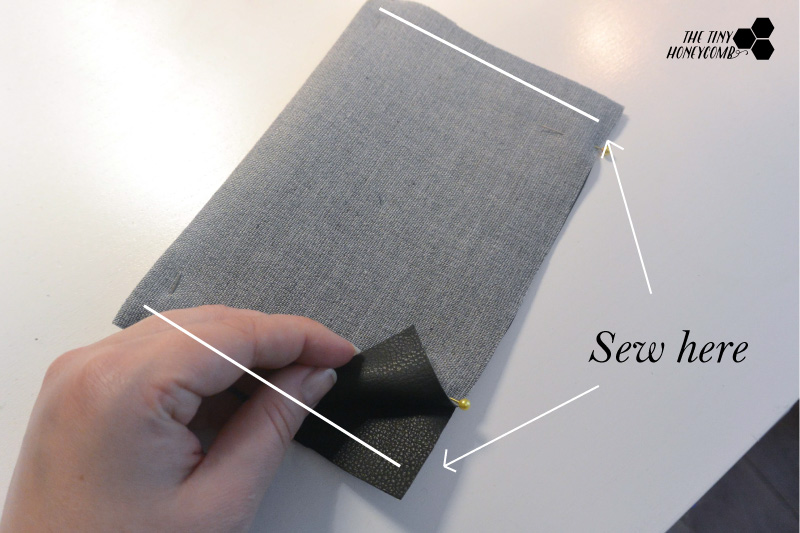 The last step is to place the lining, with the zipper inside the faux leather and then stitch it on. I did a basic backstitch all around the fabric really close to the zipper. This is where the coffee and music really comes in handy. I spend on hour or so on this step.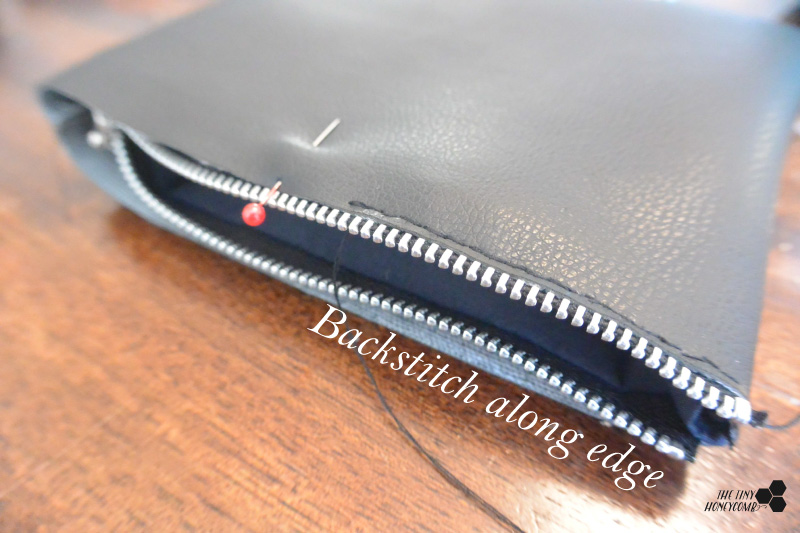 And then the zipper bag is finished and you can store your makeup (or receipts) in it. YAY! 😀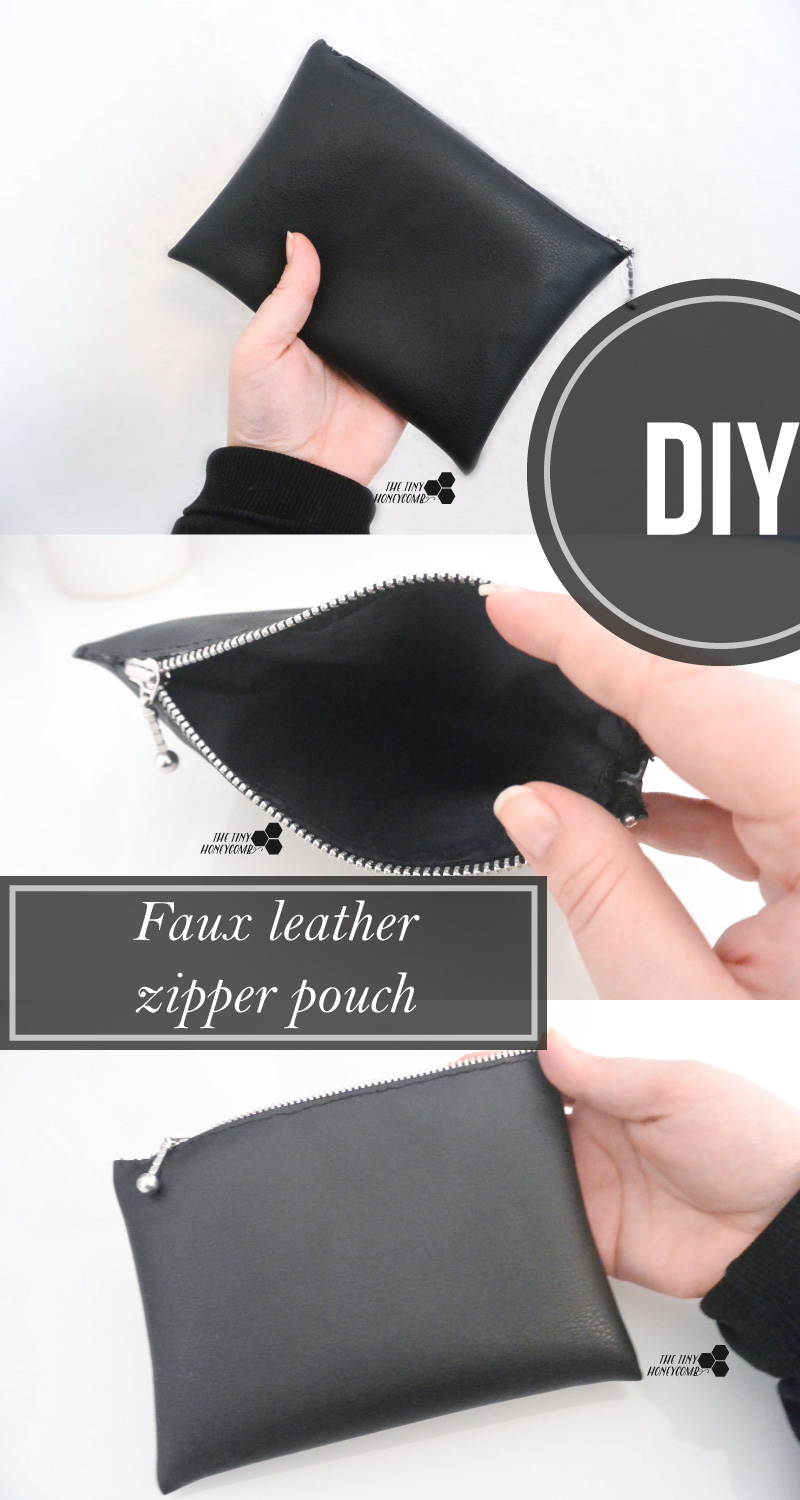 Xoxo,