It is super late right now, but I wanted to talk to you guys anyway. The next week is going to be a little different than usual on this blog, since Christmas is coming. We just went home to my moms house this evening, and we have been playing games and just have some family time.
So I wanted to show you how I made my gift tags this year. I always wrap my own presents, and this year is no exception, so I thought of how I could make some gift tags for this year's golden theme.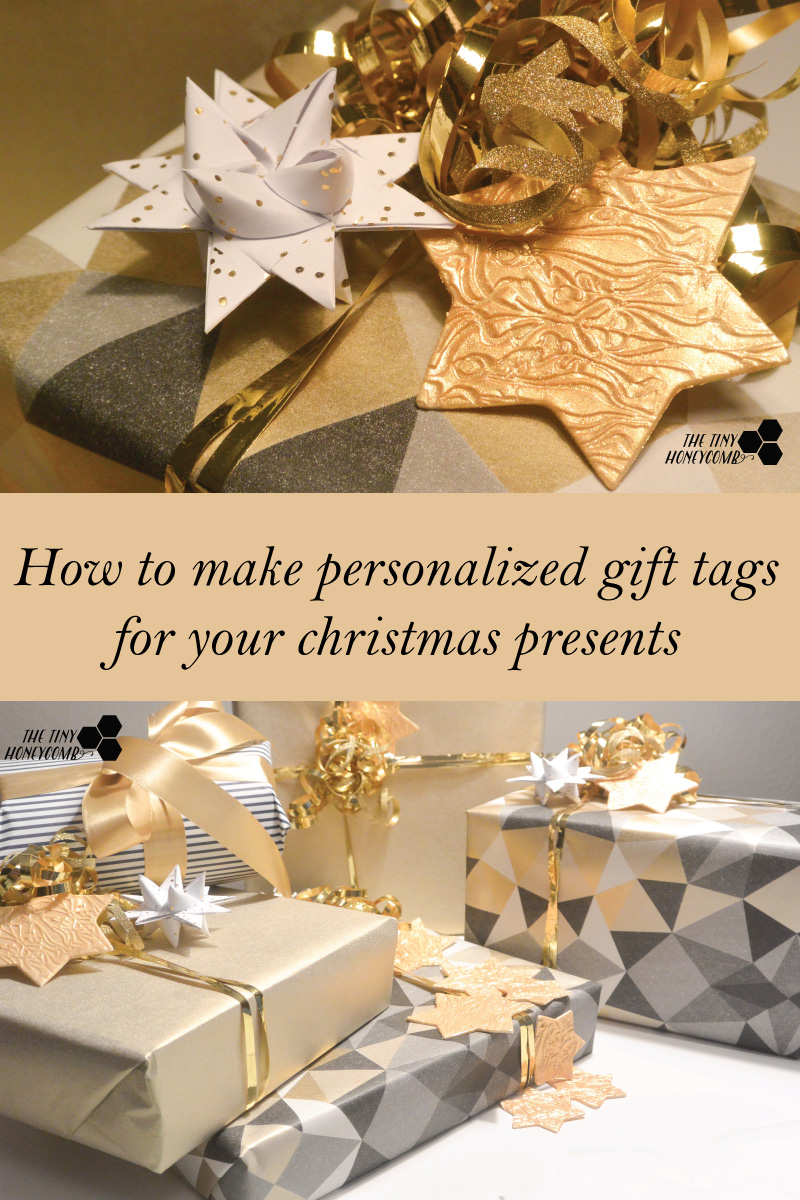 I made this project with these materials:
White polymer clay
Pasta machine
Gold mica powder
Fimo brand patterned plastic (I don't' know the real name of it – see it here)
Brush
Star shaped cookie cutter
Toothpick
I hope the pictures kind of explain how to make these, cause it is really not difficult to make them. After they were baked and cooled down, I wrote the names with a sharpie J
Here are the steps broken down.
First you want to condition the clay until it is soft enough to go through the pasta machine. Now place the clay on the plastic sheet and press it through the pasta machine, so you have a nice thin piece of clay with pattered print on it.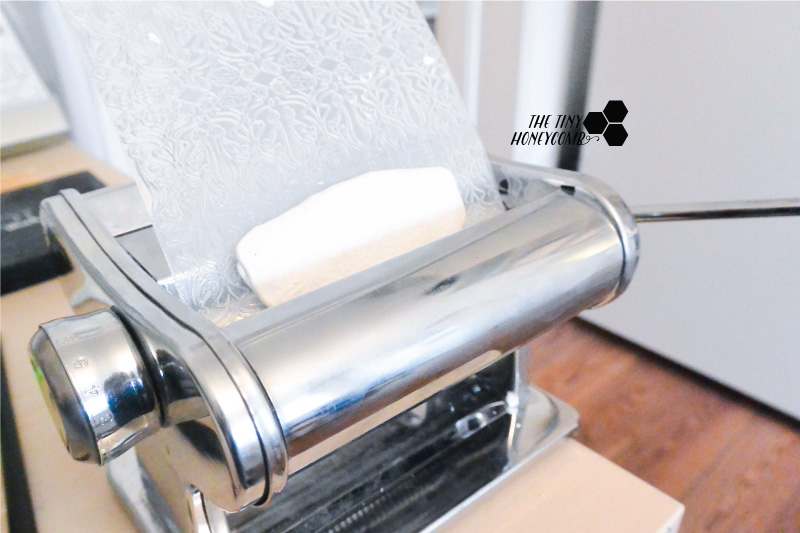 Cut your beautiful white clay into stars with your cookie cutter.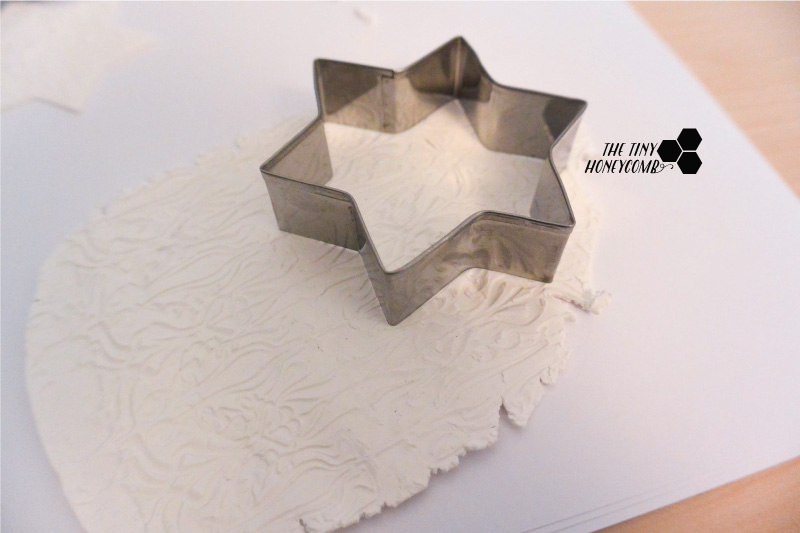 brush on some gold powder while the clay is still unbaked, to make it stick.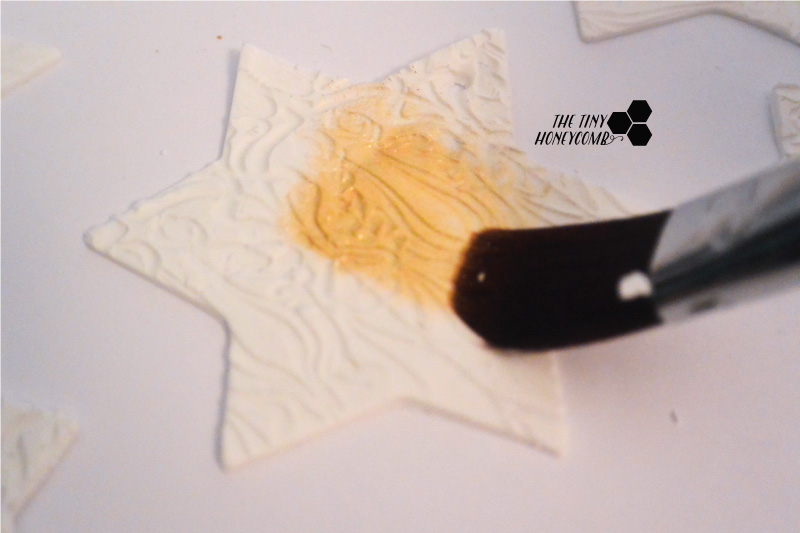 make holes in the clay with your toothpick and then bake them according to the instructions on the clay.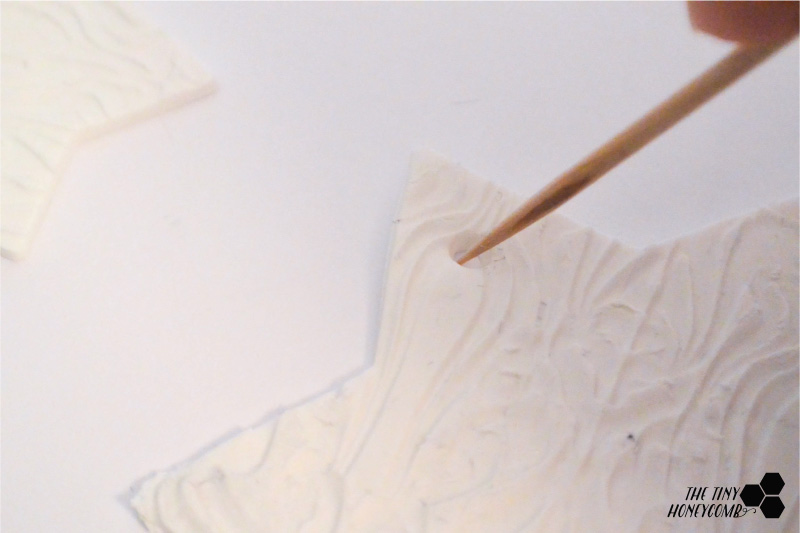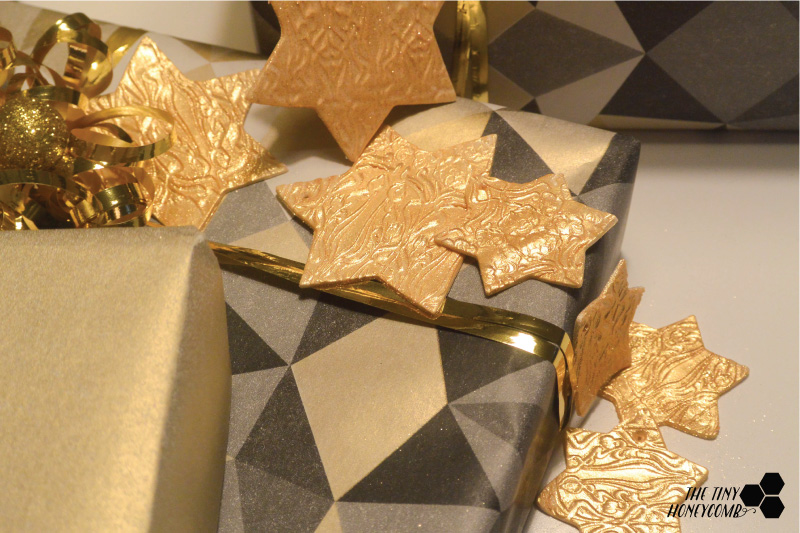 I would love to know how you wrap your presents for Christmas?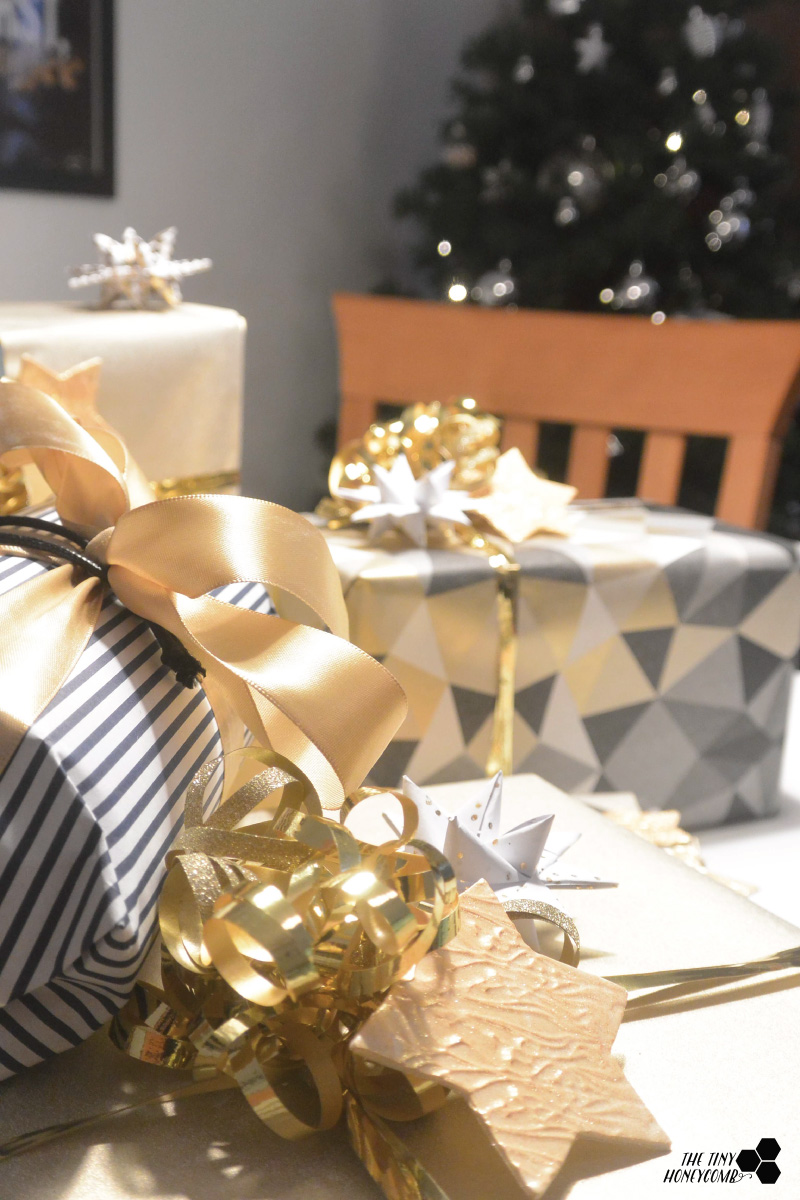 Xoxo