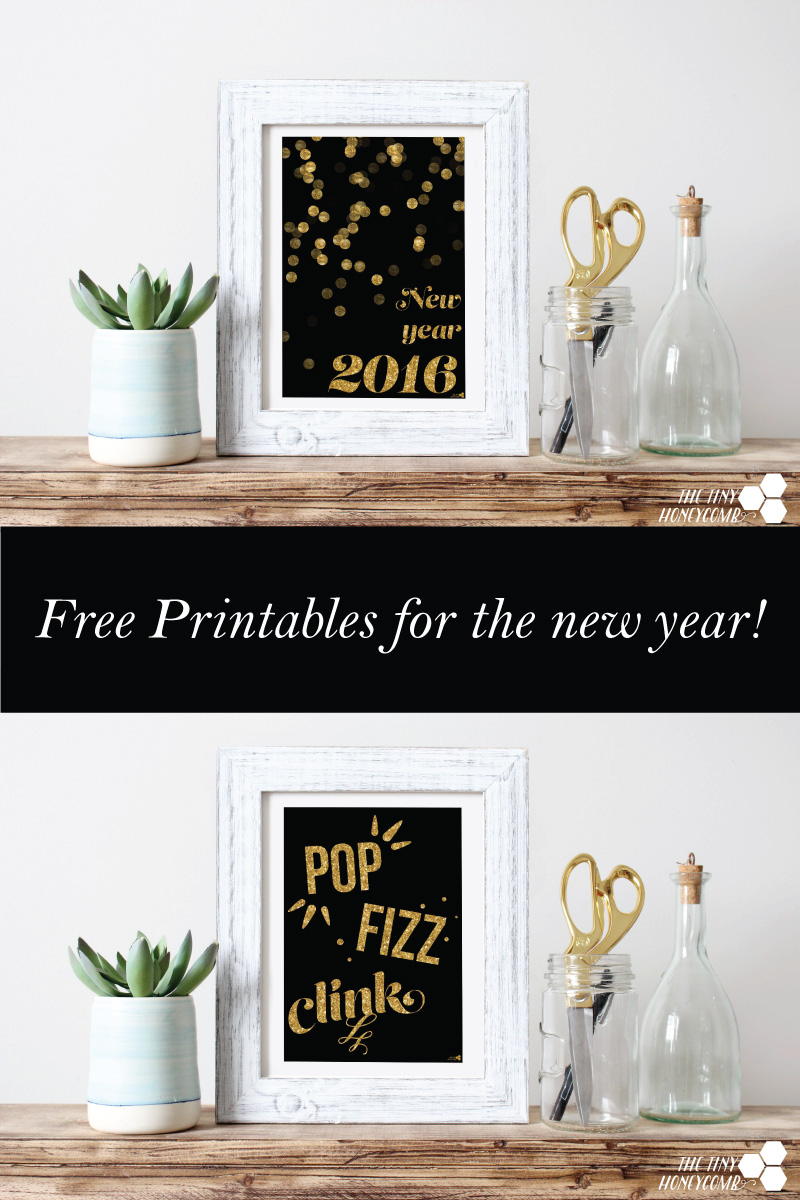 So Christmas is over…
I don't know about you, but new years always takes me by surprise. I spend the whole month of December getting ready for Christmas and each year I am completely overwhelmed that new years is just a week later.
Now, I'm a girl who likes to decorate for the new year, but with all the energy going into Christmas I need these decorations to be pretty easy and not expensive – my wallet can't really take anymore at this point.
This year we are not celebra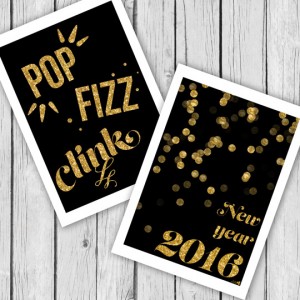 ting new years in our home, so I don't need to buy decorations for the party. I still wanted to decorate in a simple way this year, so I thought was is easier than to make some printables for my walls? Nothing – okay some things are, but still 😉 !
So New years printables it is 😀
I like my gold, which you probably know by now, if you have been downloading the other printables I have shared on the blog, and these are no exception. I like my new years to be sparkling and glittery with pretty gold.
If you think these could be for you and want to print them out, then remember to print on some glossy photo paper. The gold needs some gloss for it to shine, so you really do get a much prettier printable if you buy some of that. I use a brand made here in Denmark – 170g, which is just fine for my frames and home. It doesn't have to be fancy, just glossy 😀
Just like the previous prints, this is absolutely free for a limited time, and then I will take them down and share some new ones.
If you have already subscribed formy free printables (virtual high five to you!) you can access the prints here and then type the password I gave you in the latest email from me.
Happy New Year to you <3
Xoxo,