Hello there! First post of 2016 – yes! I hope you all had a wonderful New Year.
Now let's get down to business – Yeah, that is kind of how I feel every new year. I have so many goals for the New Year, but somehow I always get too overwhelmed, and end up not doing any of them.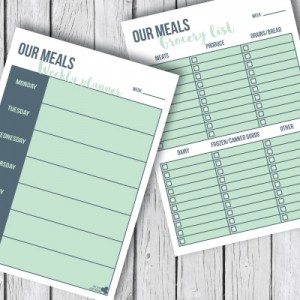 So this year I want it to be different. THIS IS THE YEAR! I have two goals for the year – I want to eat healthier (don't we all) and get starting on making this blog into my business. Say what? Yep! I enjoy writing about my project so much that I have decided that this is my main goal for 2016.
However, this post is actually about the other goal – eating healthy that is. I have been thinking about how I can achieve that and I have come to the conclusion that the reason for me not eating like I would love to do, is that I don't plan my meals.
YES! You guessed it – I have made myself a little weekly meals planner, and I am planning to print that out every week of this year. I also did one for my grocery list, so that I can write everything down at once, and bring the list with me to the supermarket.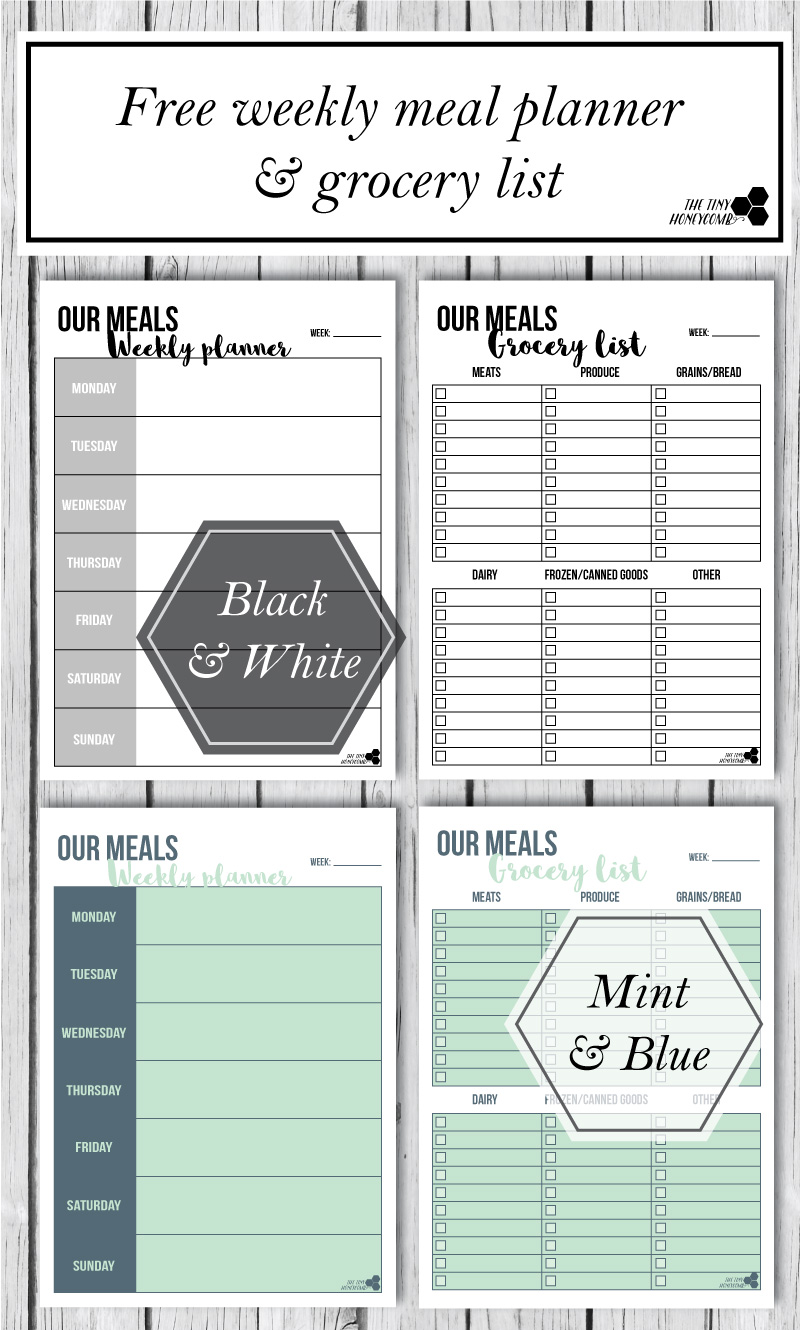 Now I know this is a goal for many people, which is why I have uploaded it for you guys for free. If you are new to my page this is how it goes with my free printables:
*** Every week or so I make a new printable that is completely free for you as a reader. All you have to do is sign up below to get instant access to the printables available. However, you should do it about now, because the prints are only available for a limited time period, to make room for some new ones.
These files are available in both A4 and letter, to make it easier for everyone. I plan on making them in a ray of colors, but for now you can get them in mint (my favorite colors) and a ink-saver version – black and white.
Have fun planning in the new year. More printables on organization to come in the next couple of weeks – anyone you would like to see? Let me know!
Xoxo,