Well hello again,
I know it has been a while since I last did anything on this blog. I'm not dead, I just had an exam to get to and a lot of being nervous and scared for my future to worry about. No big deal, right? 😀
Well, I did all that and decided it was about time that you heard from me again, so here I am.
I did manage to get something a little creative done on the dark side ;), it is actually not that creative, but it helped me during the time, so maybe it could help some of you as well?
Right before the exam I had a lot of stuff to do so I made myself a simple yet adorable (pastel and polka – YES) to do list that I could check off and then feel better about my progress. Today I made some different colors, because it might not be that all of you like mint as much as me, so there are 4 different colors to choose from. You can also get them all and make your tasks color coordinated – up to you!
I hope that you can use them and enjoy a list as much as me – I get a lot more done with one of these, so YAY for being a little bit more organized. The polka patterned design on the top is something I made in Illustrator, if you want to know how, let me know, and I will make a tutorial on it. The font is called Luna and it is free to download.
Would you mind sharing the free printable with your friends, so more people will get use of it? thanks 😀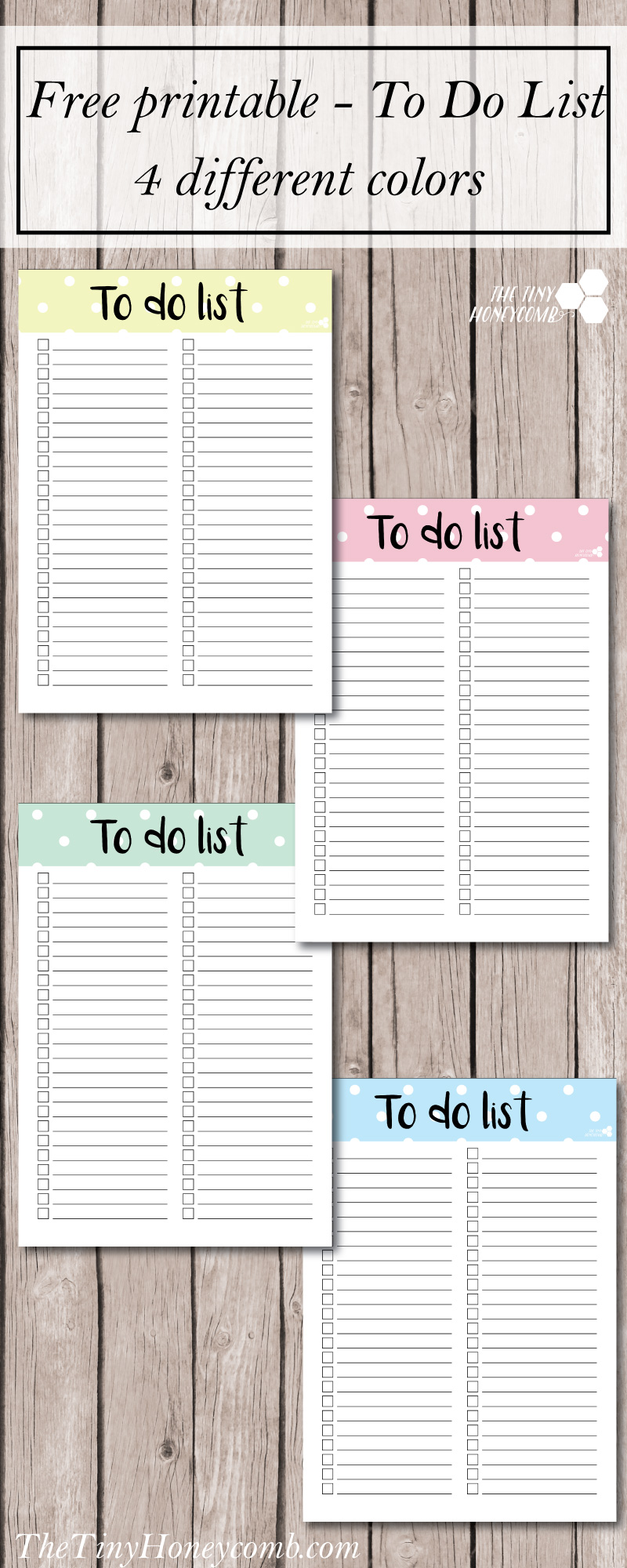 If you are new to the blog, all you do is give a little something in the box below, and then I will give you access to my library of free stuff. I change the material from month to month, so come back often, if you want all the goodies. If you have been with me for a while, you know where to find it – virtual high five to you! <3
Xoxo,