last week I purchased the April bundle from the hungryJpeg and have been dying to make some cute printables with the fonts and artwork included in the bundle. Today I share one of the prints that I have designed – and I am loving it.
It matches my style at home and brings in some plants (that I don't have to keep alive!!). have you heard the saying: Plant lady is the new cat lady  ?
I think it is hilarious! 😀 I have never been a fan of cats, but plants? Give em to me!!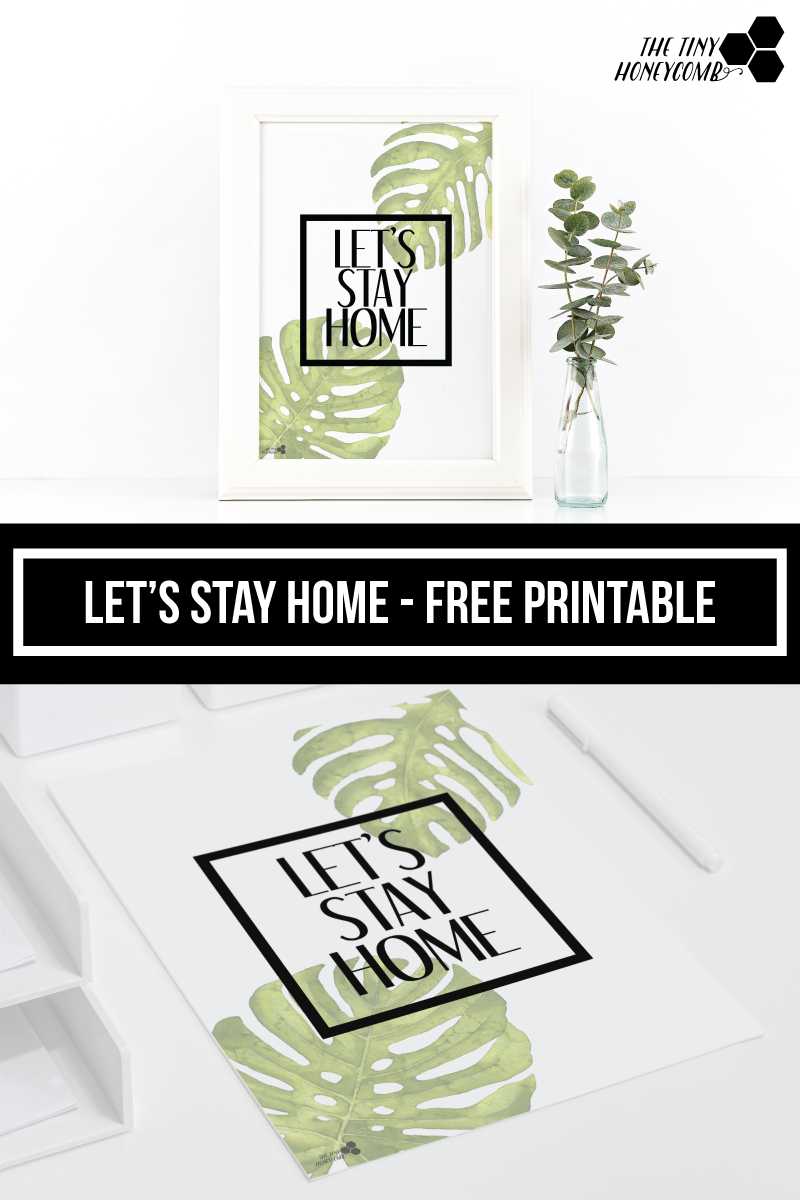 And the quote: Let's stay home – My kind of jam!I really like to be at home, raise your hand if you are an introvert (**hand in the air over here**).
This printable is really just all about me *hah*, but I really do hope that you like it too! If you already are a member of the little tribe here on the tiny honeycomb you can find the printable in the library – and if not, then join below .. we just hit 500+ subscriber (what?) So get on board 😀
Print the design on some nice paper and make sure that your printer is printing with the best settings, so the black is truly black – it makes a HUGE difference, believe me 🙂
Oh, I also want to let you know of a little project that I have been working on for some time – really it is a work in progress – you'll know why if you keep on reading. I have opened my own little Etsy shop – and I am really excited to share it with all of you lovely people!
My shop is made for the printables that expire here on the blog, which gives you an opportunity to buy it, if you missed out on it here. As you know I update my library every now and then, and make room for new printables by taking some down.


The shop also carries some printables that haven't been available here on the blog, so come take a look and let me know what you think 😀 <3
Xoxo,