Mothers day is right around the corner and therefore, I thought I would share my packaging for the presents I have for my mom. I am not going to tell you what I have bought for her, at this time, since I know she sometimes reads the blog – no spoiler mom 😉
I will, however, tell you that I have a bunch of smaller gifts for her, which is why I made a couple of different boxes and tags for the day. I have always loved giving presents and I especially love buying a lot of smaller presents, so the receiver has more to open – I'm a child like that 😀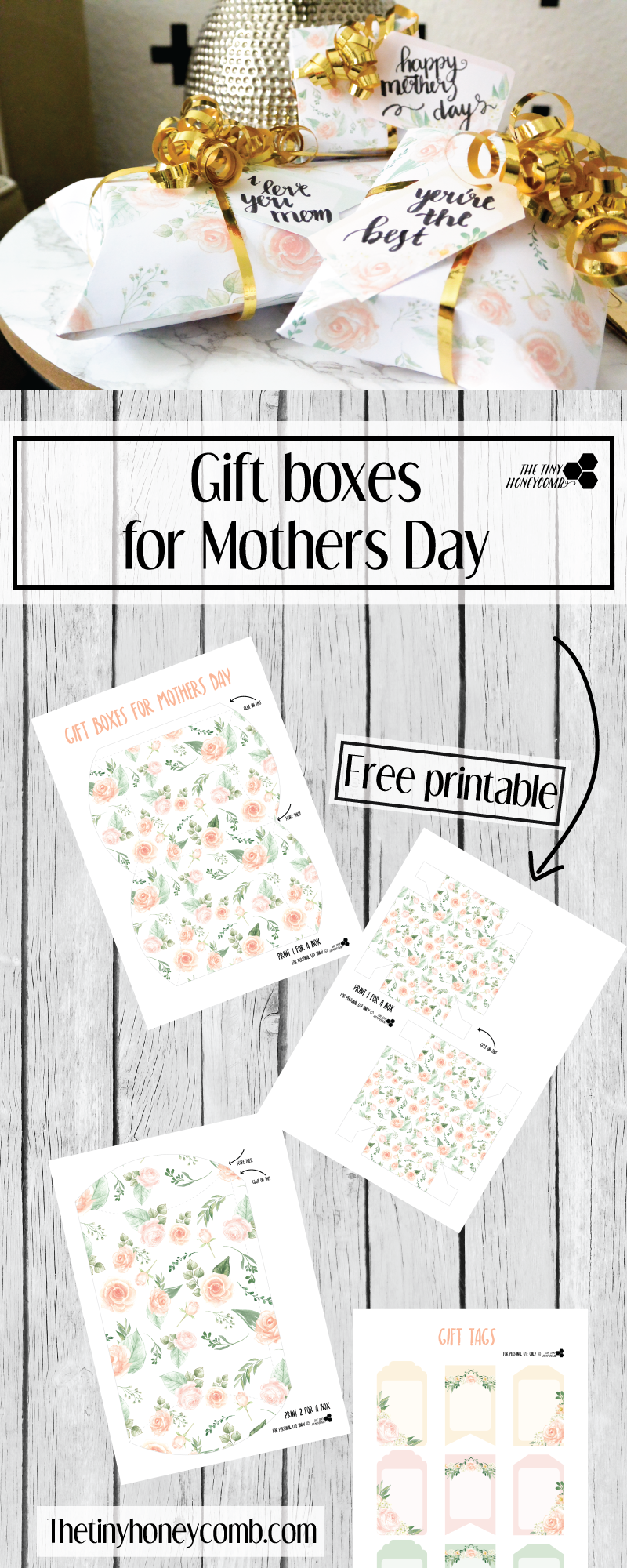 My mom has a very romantic style, so the roses are perfect for her. If your mom is completely different I have added some plain boxes in the printable as well, so that you can print on the patterned paper you prefer and get the look that fits your mom 🙂 The rose graphics I have used in this design are from thehungryjpeg – and I got them in the April bundle, but can be bought right here, if you want to use the graphics for something else. I love the watercolor look – I might not be alone on that one 🙂
If you are new here, my printables are uploaded to a library and you can get access to the free resources right here:
You get the best results if you print on some quality paper/cardstock so the colors are vibrant and the paper is durable. if you print on regular printer paper the boxes will be quite flimsy and will not be able to hold anything that ways more than a piece of paper, so please keep that in mind 🙂
Once they are printed and cut you will be able to see where you need to glue and where you need to score. The scoring will help you greatly once you get to the folding. I used a dotting tool for this, but if you haven't got that you can use any tool that isn't too sharp, like a pen or the liking.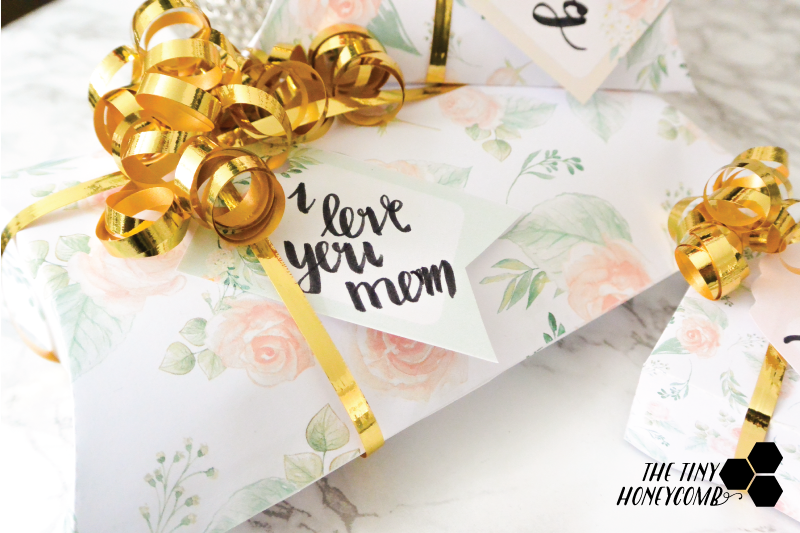 The printables are made in A4, but you should be able to print them on a standard letter size as well – If you are having trouble with this, let me know, and I will help you out!
Looking for the printables? You get them right here

Xoxo,