July is coming up very soon!
Summer is officially happening – now the weather is the only thing missing.
Now, I don't know where you live, but here in Denmark it is up and down with the weather. Right now gloomy, raining and windy outside – so not really the perfect summer weather yet. 
Anyways, In the past week I have been working on my drawing skills – I really want to be better at drawing free hand, so I have been practicing, and with one of the drawings I thought "this would look good as a calendar" which is why I am writing this post today.
I like this little fashion girl and the pastel colors – I think she is the cutest!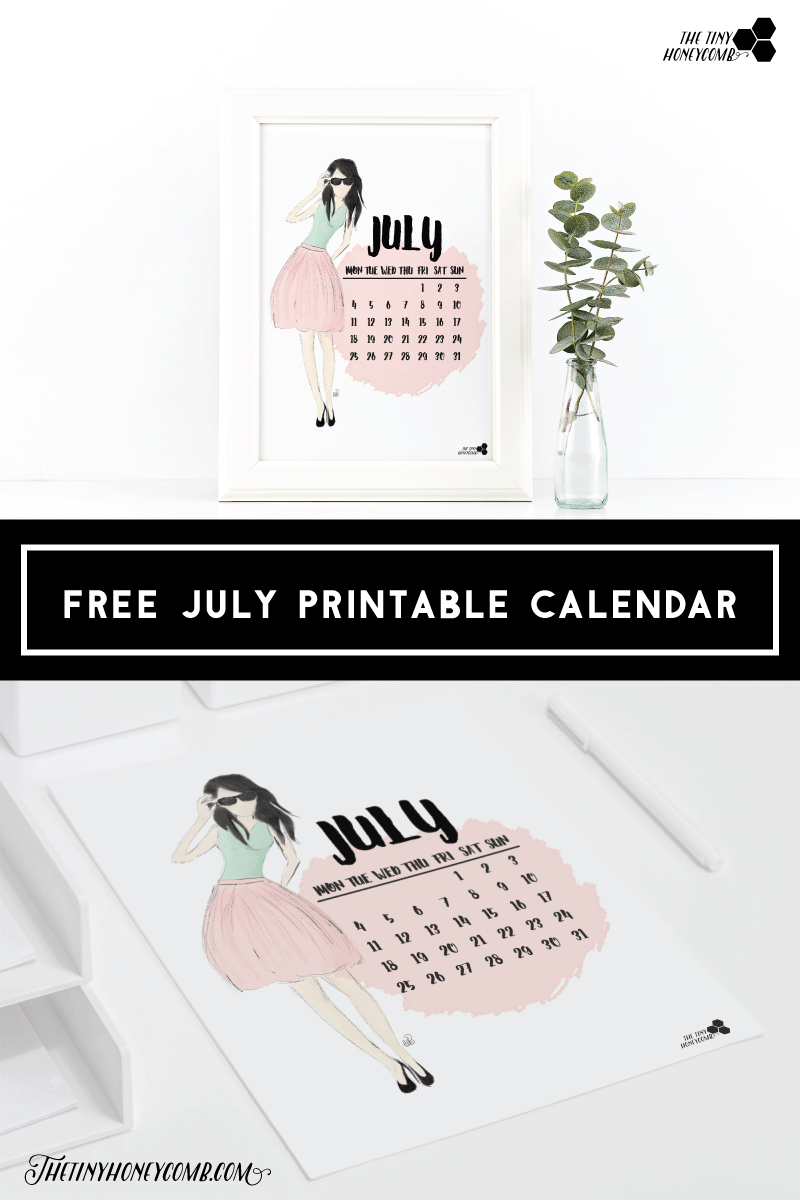 As always I want others to enjoy it as well, so I have uploaded it to the free library I have made here on the blog. We just hit 1000+ members – that is insane to me, so thank you for supporting me 🙂
It makes me so happy that others are finding the things I create useful. In fact, one of you asked if I had an expense tracker – I don't, but it will be coming up next. I am telling this because I hope you will let me know if there is something you are missing – It so much more fun to create things for this blog, when I know that you readers can actually use it 🙂 so let me know what you think of the printable calendars! 
Oh, and if you are new here and want the free printable calendar, you sign up for the free library right here: 
Also, if you want to know how I create the printables let me know, and I would love to write about it, so you can do the same as I do 🙂
Happy to be back at it 🙂
Xoxo,