So I have been seeing unicorns everywhere. From room decor to hot chocolate – and I am totally on board. I have been eyeing the cutest unicorn projects for some time now and finally made the decision to make my own little unicorn piece.
A magical, sparkly and colorful creature . What's not to love, huh? 😀
I decided to make a unicorn necklace – in the shape of a donut. Why a donut you ask – I don't know. I thought it would look cute :)!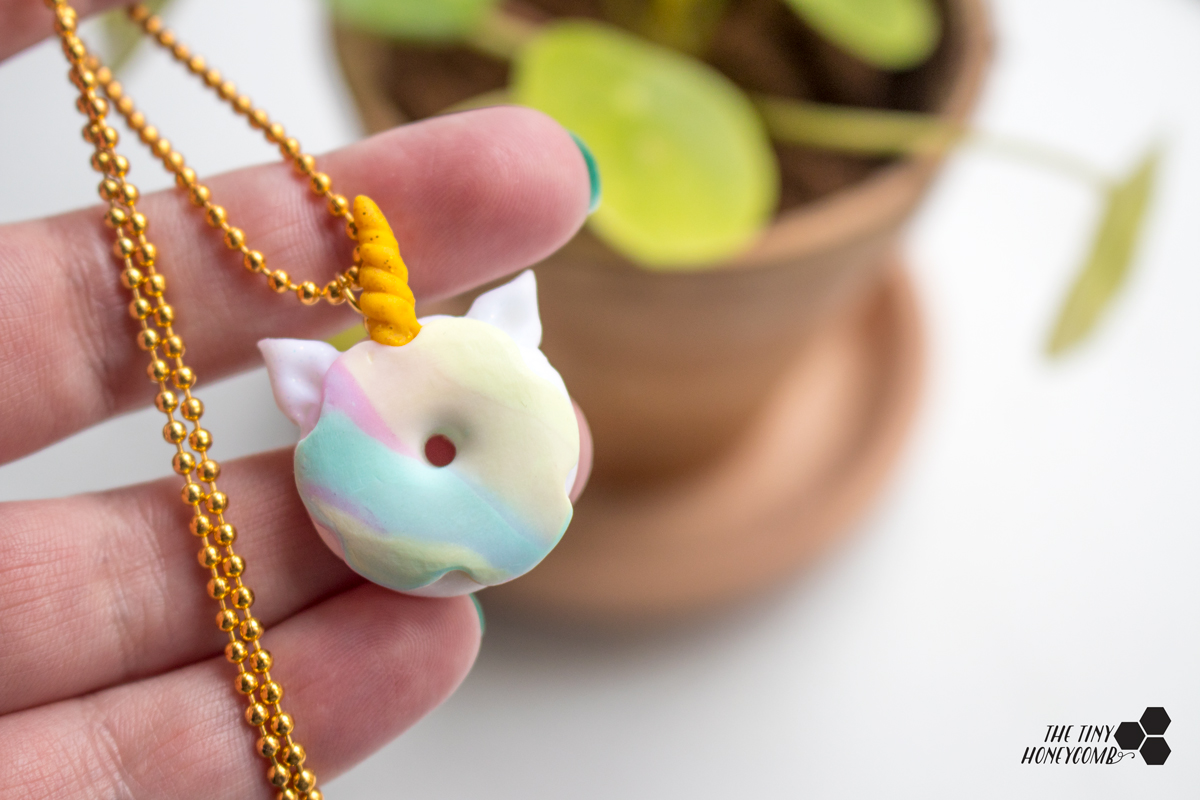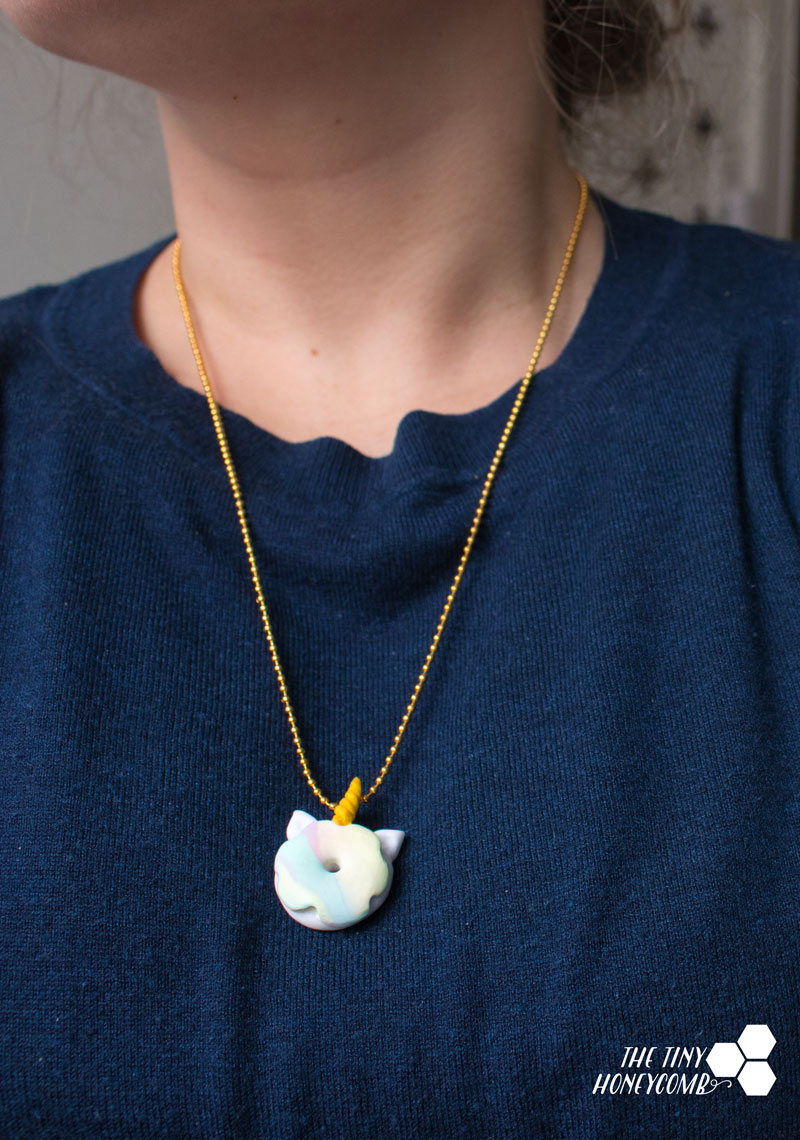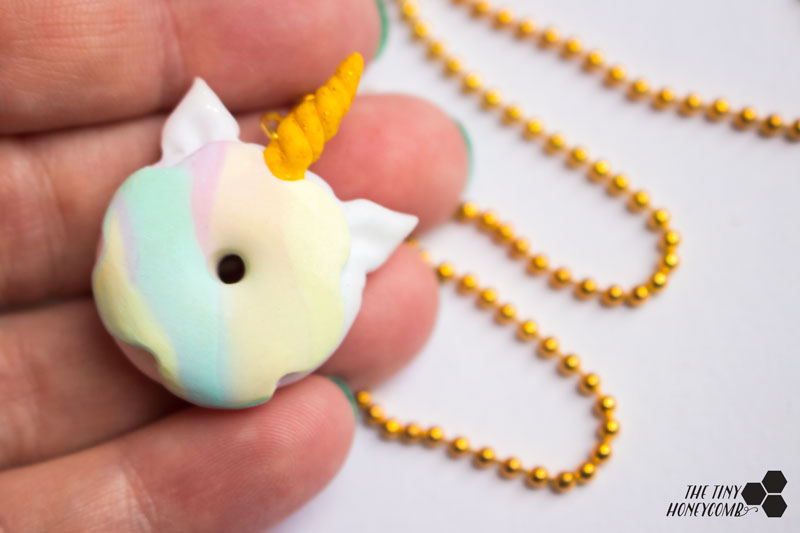 I had this idea of the frosting being marbled with pastel colors to give it that unicorn feel and I think it looks so adorable. Annddd the glitter in the white clay makes the whole piece a lot more magical.
I hope you want to give this a try! 🙂
Here are the materials I used to make the little unicorn donut necklace:
Fimo clay in White glitter, gold glitter, pale yellow, pale blue, pink
eye screw
jump ring
chain
round nose pliers
dotting tool
craft knife
You can see the tutorial in the video below. I want to step up my video game, so please let me know what you thought of it! 🙂
And remember that you can totally make it into a keychain or earrings if that's your style.
Xoxo,
Louise