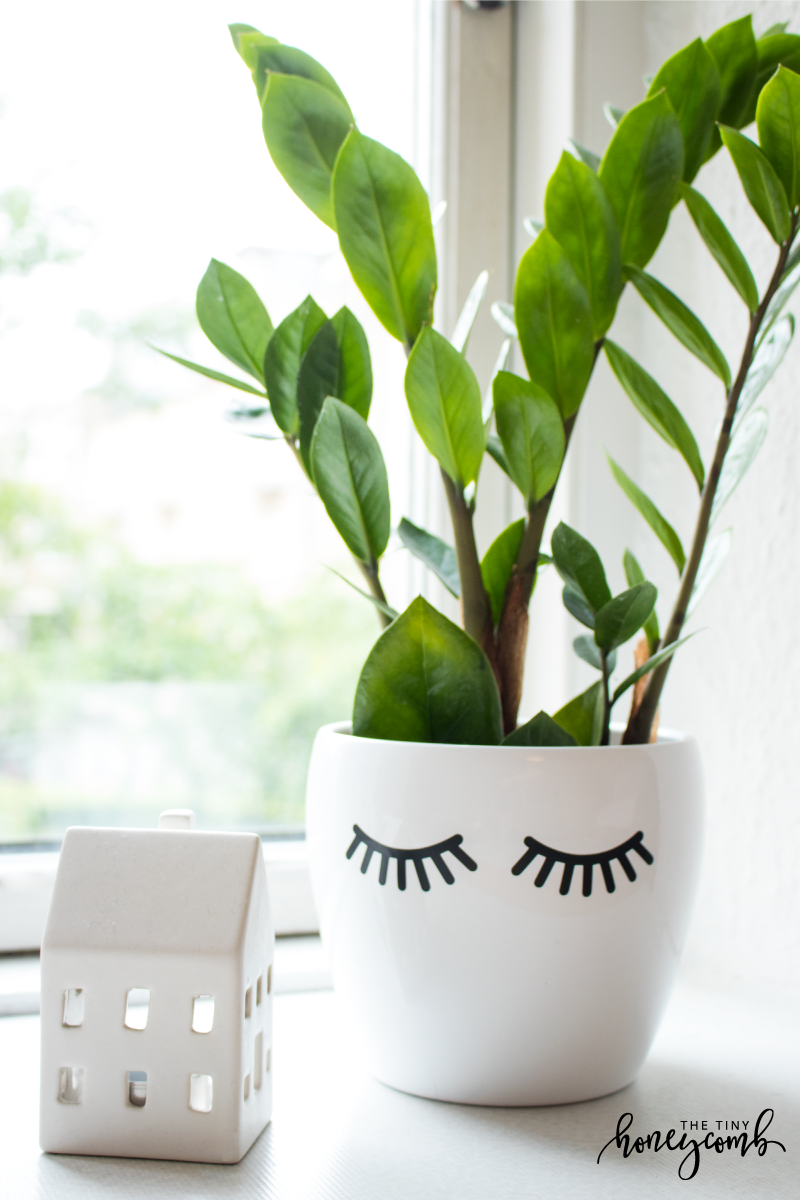 For the longest time I have been wanting to make a cute decorative flower pot to display as new home decor. Specifically the eyelash plant pot! I cannot remember where I first saw the cute plant pot, but I do know that the planner community have been going crazy over the eyelash cup for a couple of months now – and I can totally see why! 🙂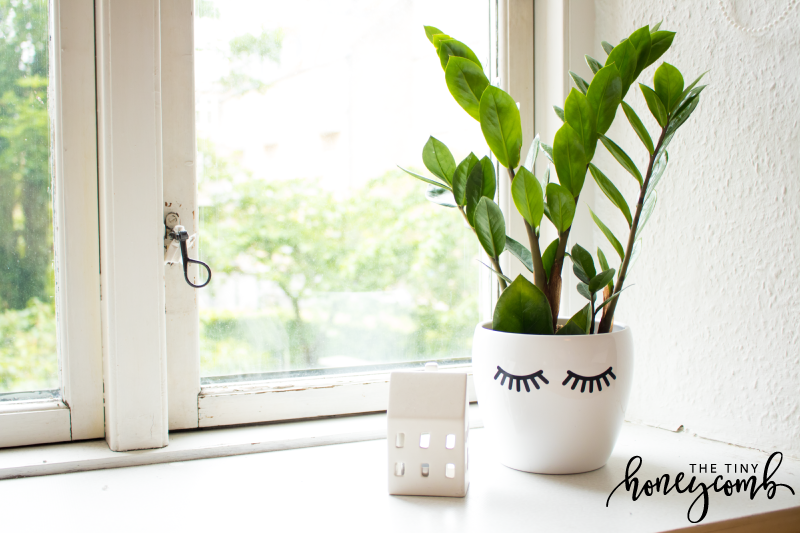 When you have a silhouette cutting machine it is so simple and easy to make a cute planter like the one I made, and I thought I would show you how you can make one too.
Also,  I uploaded the SVG file to my printable library, and you can download it by signing up below. It's free by the way 😀
If you don't have a cutting machine you can always print the image on regular paper and attach the eyelashes on your pot with some mod podge. I am sure it will look just as cute.
For my project I used these materials:
silhouette cameo cutting machine

plain white flower pot

Black vinyl (brand: 3m scotchcal film series 30 – I like this one because it is very thin, but easy to work with)

painters tape

How to make a cute flower pot with eyelashes:
For this project I also decided to make a video, since I am a visual learner myself and get a much better idea of craft when I watch them in video format. So here you go.
Again if you want the image of the eyelashes you can get them for free by signing up right here:
Kindly,
Louise