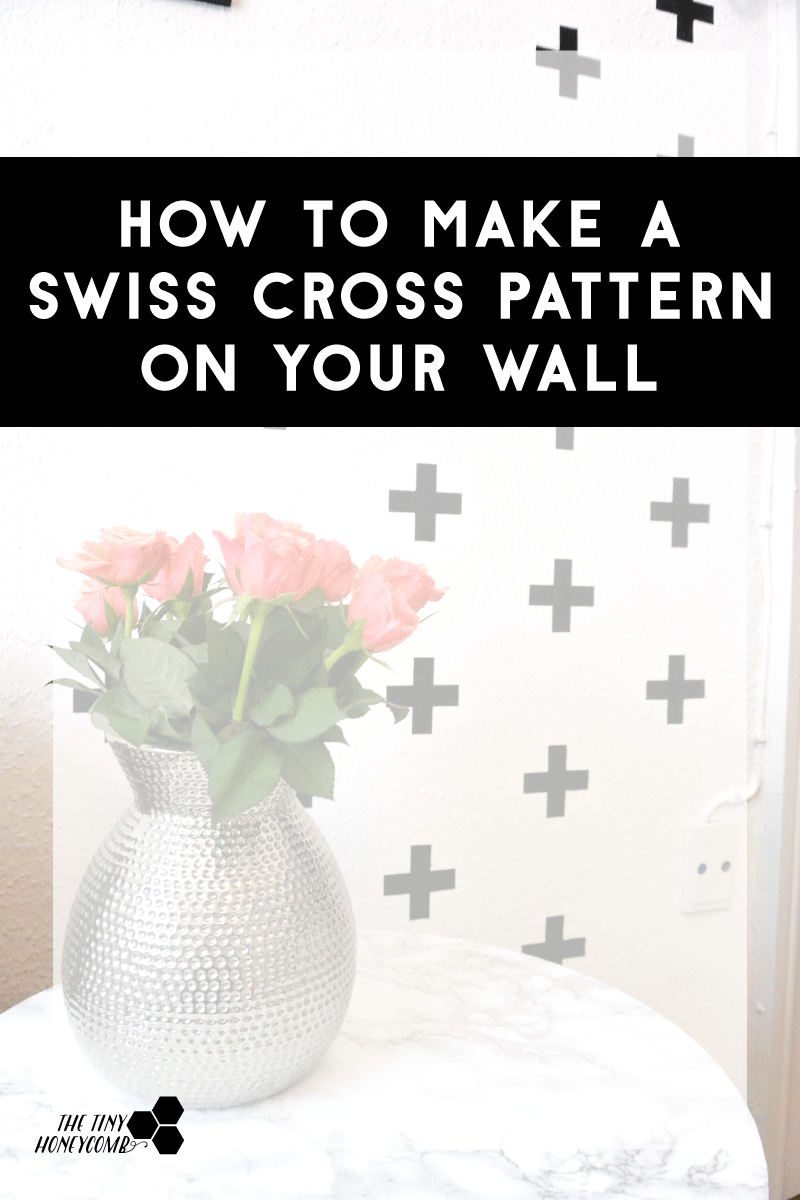 Today I thought I would share with you, how I quick and easily added some simple art to my wall. I have been thinking about adding the Swiss cross pattern to the apartment for some time. I wanted it to be a statement piece, but not cover too much either (we live in a 54m2 apartment).
Yesterday I thought of doing it the way that I ended up doing today. This space have been bothering me for some time, and with this pattern it feels more done to me 🙂 – The marble table is a little personal favorite of my DIY's and I just love how my newest printable – lets stay home, is fitting in perfectly too.  Now I just need some shelves or something in the corner 🙂 ( it is never done, ya feel me?)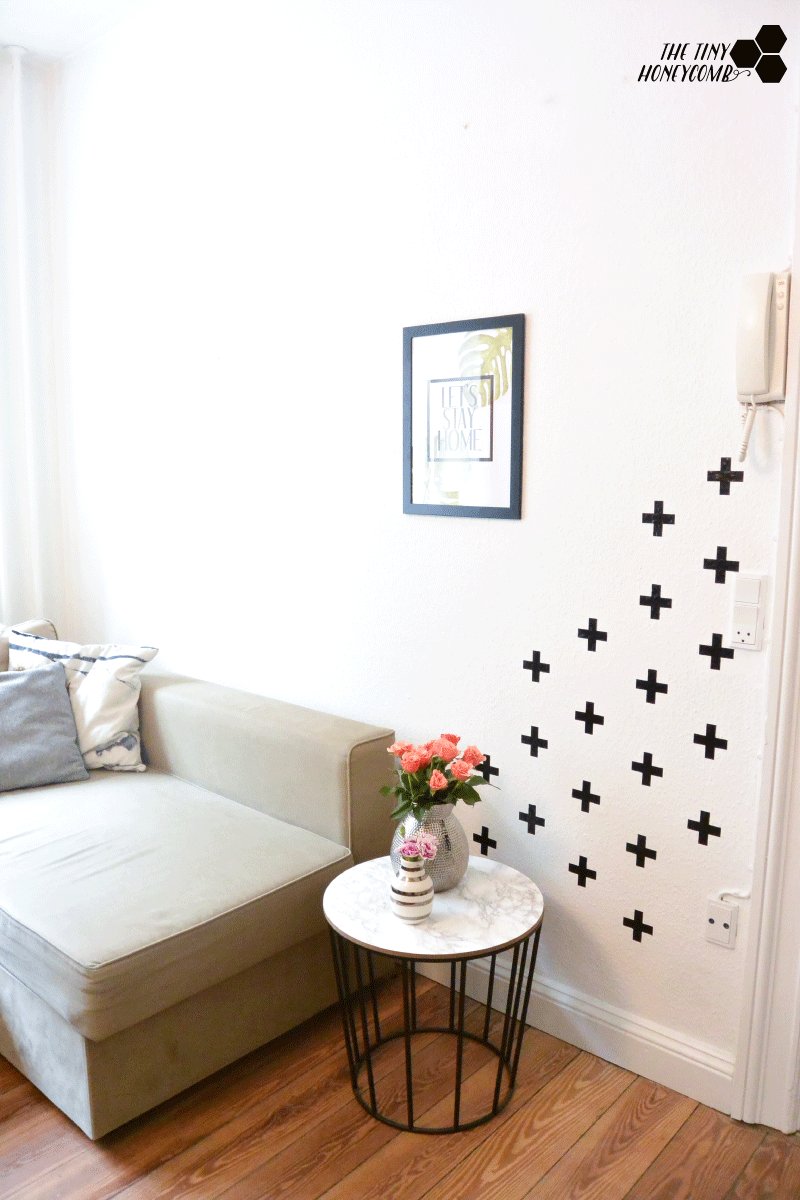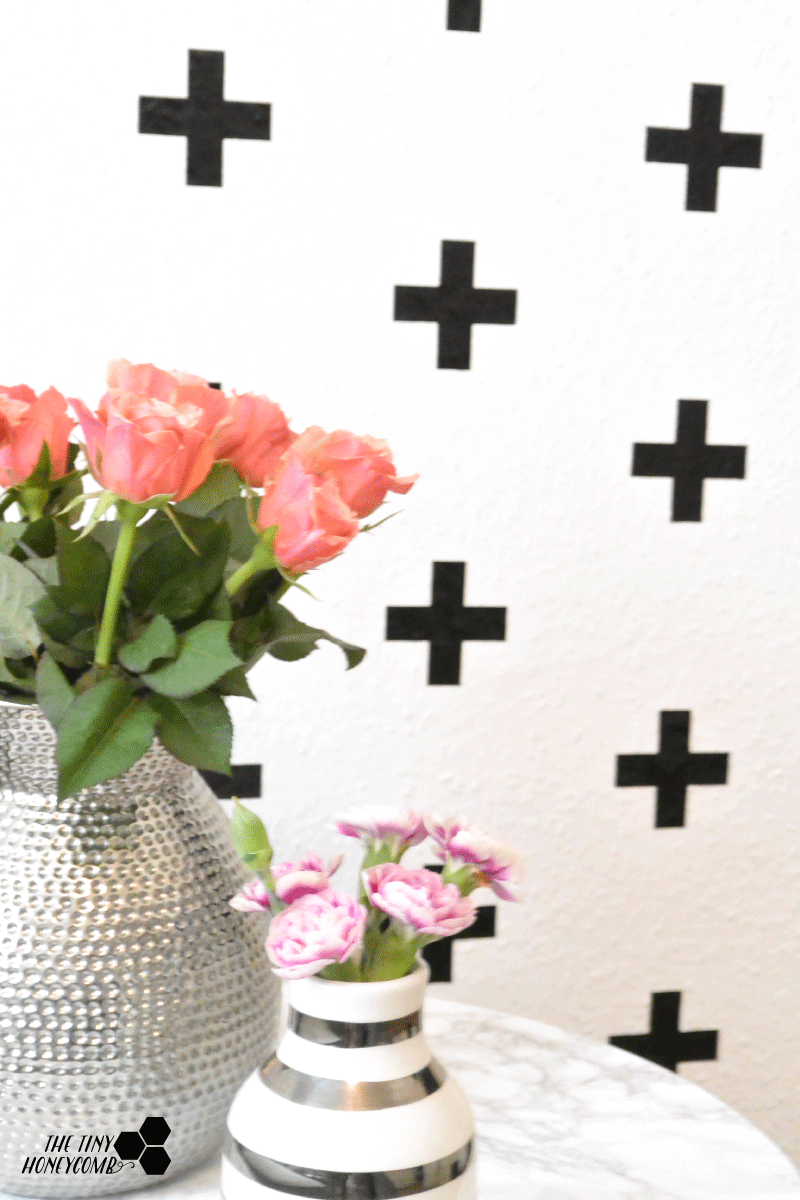 For this project I used my lovely Silhouette Cameo
* and some vinyl – I used some vinyl from scotchcal, but you can use any vinyl that will stick to your wall 🙂 I know a lot of crafters use this one in particular –Oracle 631
*- so that might be worth checking out.
I made the swiss cross in illustrator, exported it as a SVG and then cut it out on my silhouette. I know I could have made the simple design in the silhouette software, but illustrator just speaks to me on another level – I get stuff done much faster in that programme. The whole project took no more than 30 minutes! I love when a project is easy to do and results just like I imaged in my head.
The crosses are cut from one piece of black vinyl measuring 12"x12" and I could fit 21 on my piece. Each cross measures 7×7 cm.  
The placement of the pattern is done by eye, but you can also measure it out on your wall, if you want it to be perfectly  spaced.

Xoxo,

This post contains affiliate links – marked with *